Roasted chickpeas are a healthy snack for when you crave something salty, but you want to avoid crisps and other unhealthy and high calories snacks.
Bonus: roasted chickpeas are very quick to prepare.
I am always looking for healthy and quick snacks, do you have any recipes to share? Here you can find my other healthy recipes, including healthy lunch tips, healthy breakfast ideas and healthy snacks. 🙂
Other recipes with chickpease here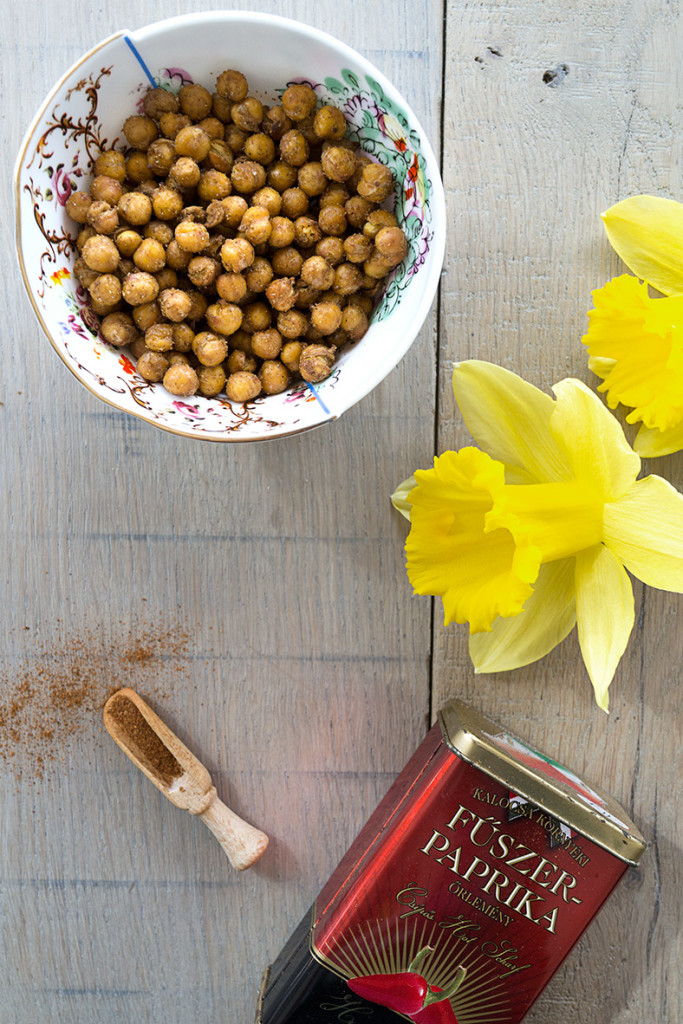 Healthy snack: recipe for roasted chickpeas
Ingredients
400g of chickpeas in cans rinsed and drained
1 tablespoon smoked paprika
1 teaspoon ground cumin
2 or 3 spoons of extra virgin olive oil
salt
Method
Heat the oven to 180 ° C fan. Place the chickpeas in a bowl and season them with the oil, smoked paprika, cumin and salt. Mix well until chickpeas are covered with spices.
Pour the chickpeas into a greased oven pan. Do not use baking paper and be careful that they are not on top of each other or they will become less crunchy.
Bake for 30-35 minutes, turning halfway through the cooking process.
Leave them to cool and store in an airtight container.