Italian starter: Roasted asparagus wrapped in Parma ham is a simple Italian appetizer that you can prepare quickly for aperitivo or dinner with friends.
I made this dish during a night spent with the True Italian Taste team, a project that promotes Italian products abroad and spreads knowledge about the authentic "Made in Italy" products – and not those that sound or look Italian but are produced elsewhere.
I had the pleasure of cooking alongside the Italian celebrity Chef Aldo Zilli and we prepared 2 authentic, simple and delicious Italian dishes. Here you can find the recipe of the fresh handmade pasta we made, trust me it's simpler than you think. 🙂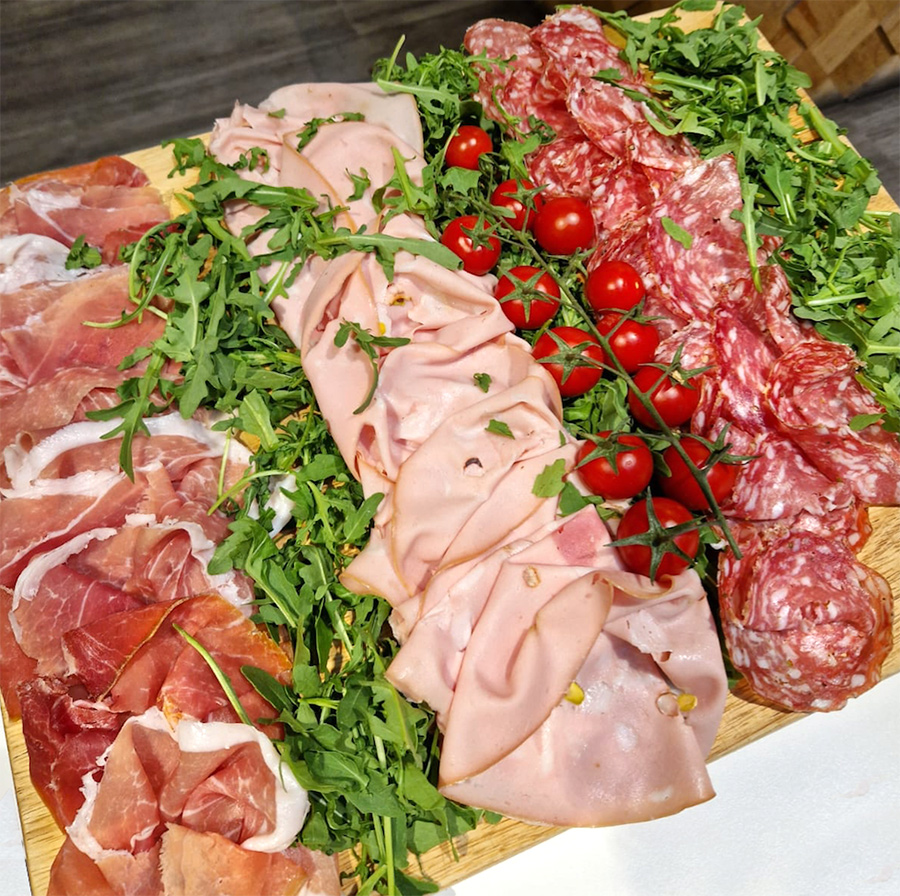 Here are some tips to recognise and support real Made in Italy products
– read food labels to recognise if the products are Italian;
– support small producers by buying Italian products in supermarkets or delis that buy directly from Italy.
Italian starter: Roasted asparagus wrapped in Parma ham
INGREDIENTS 4 people
18 asparagus spears (ends to be trimmed)
4 tablespoons of EVO Oil
200g thinly sliced Prosciutto Di Parma
50g unsalted butter
Black pepper
150g of Pecorino and Parmigiano Reggiano Cheese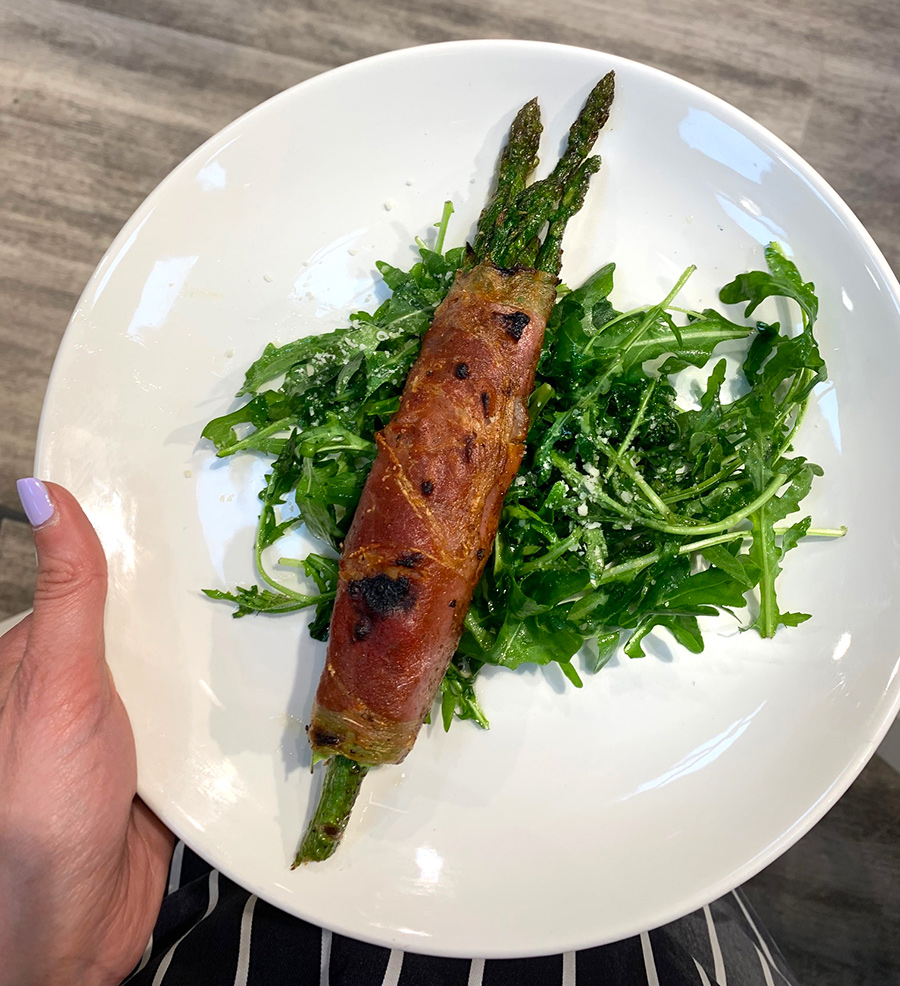 METHOD
Cover a baking sheet with aluminium foil and preheat your oven to 200° / 400F.
Blanch the asparagus for 4 min then cool in ice cold water.
In a large bowl or baking dish, coat the asparagus spears with EVO oil, black pepper and butter.
Wrap each asparagus with Prosciutto di Parma.
Place each asparagus on a baking sheet not touching each other.
Drizzle with olive oil and soft butter, bake for 5 min then take out of the oven.
Cover with Parmigiano Reggiano and Pecorino, then grill for another 8 min till brownish in colour.
Serve with a little rucola and some balsamic vinegar.
Buon appetito!
Post in collaboration withthe True Italian Taste