How to make Italian handmade pasta?
Make fresh handmade pasta it's simpler than you think and here you will find the step by step recipe.
I made this pasta during an event with the True Italian Taste team, a project that promotes Italian products abroad and spreads knowledge about the authentic "Made in Italy " products – unlike those that sound or look Italian but are produced elsewhere.
Always read the labels when food shopping to recognise the authentic Italian DOP/IGP certifications and also to support small Italian producers.
I had the pleasure of cooking alongside the Italian Chef, born in Abruzzo, Aldo Zilli and here you can find the recipe of the starter we made: roasted asparagus wrapped in Parma ham.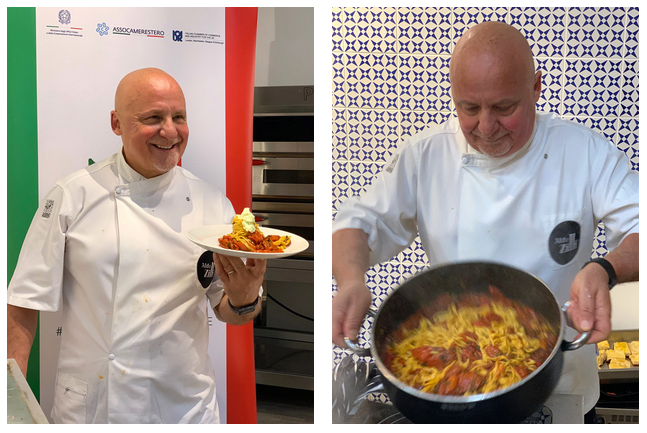 How to make Italian handmade pasta
INGREDIENTS Serves 2-3 people
200g 00 flour
2 large eggs
TOOLS
Pasta cutter (knife)
Fork
Wooden board
Rolling pin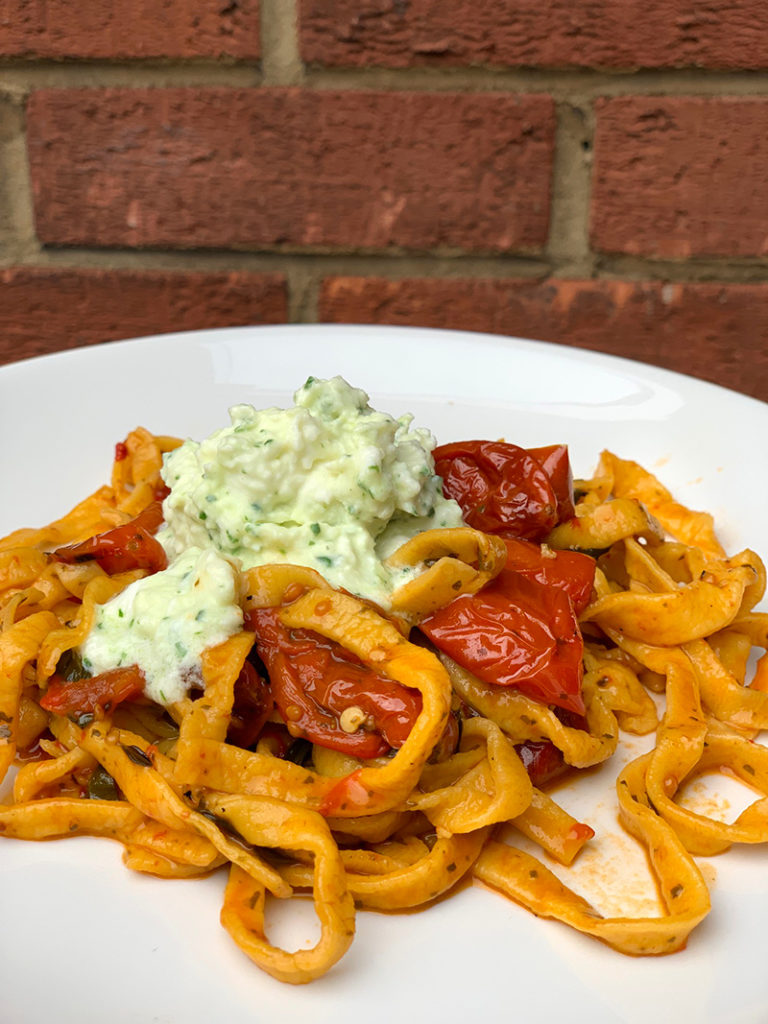 METHOD
On a wooden board, pile the flour into a mound, make a well in the middle (large enough for 2 eggs), crack the eggs, beat the egg mixture into the flour until it has all been absorbed. As it thickens, use your hands to knead the dough. Press down on the dough while pushing it firmly away from you, the dough should stretch and roll under your hand to create a shell-like shape.
Turn the dough over, then press into the dough with your knuckles, one hand at a time. This process should be carried out around 10 times. Roll the dough into a smooth ball. Wrap the dough in cling film. The most optimal time for dough to rest is 1 hour.
Flour your surface then begin to roll the dough from the middle to the outer edges until it is as thin as a newspaper. During this process ensure that your dough and rolling pin do not stick by using enough flour.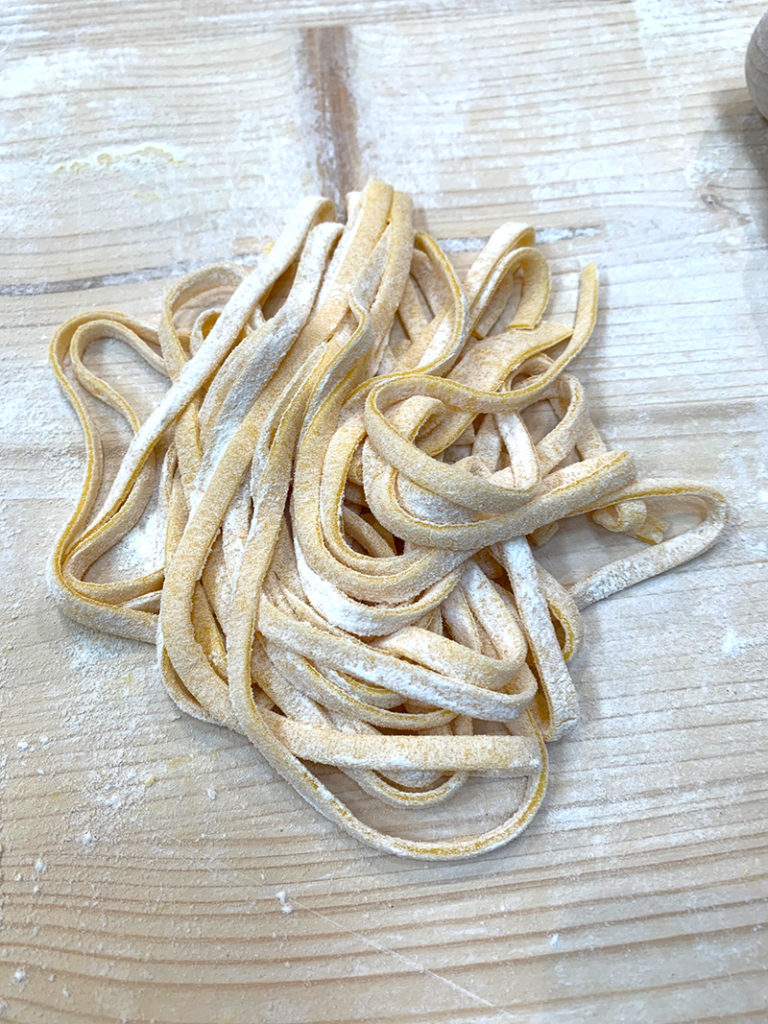 Decide which shape you would like to cut your pasta into. In this example we will be making tagliatelle.
To cut the pasta sheets into tagliatelle, roll the sheets up and cut into large 1-2cm strips. Unravel the cut tagliatelle strips and twirl into little nests. Dust the nests liberally with flour to stop them from sticking. Repeat the process until you finish the dough and dust excess flour off.
Cook your fresh pasta.
Bring a pot of water to a boil, once boiling add a pinch of salt. Then add your pasta and cook for 3-4 min (until "al dente"). Remember to always taste your pasta before stopping the cooking process to ensure it has cooked just the way you want it. Lastly strain the pasta and enjoy with your personal preference of sauce and cheese.
In this case we used a simple sauce made with fresh cherry tomatoes, Romano peppers and genovese basil, if you want the recipe let me know in the comment section.
Buon appetito!
Post in collaboration with the True Italian Taste