It's spring cleaning time: wardrobe, house and… makeup bag!
Get Glowing is the theme of the March Glossybox; five new beauty products to get the glow back after a long winter.
For those who don't know it yet, GLOSSYBOX is a subscription box where you get a random selection of 5 beauty must-haves every month.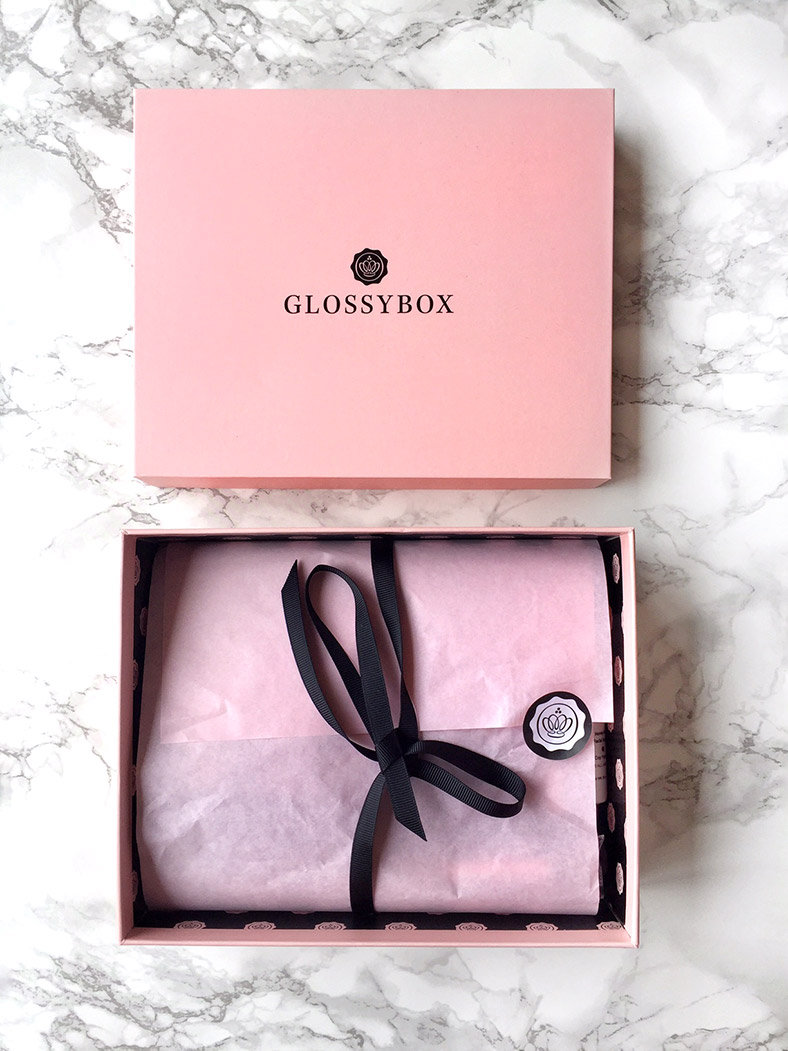 In the March pink box you'll find:
The vegan friendly Rose Gold Angled Brush by Luxie. It's specially cut to hug the curves and contours of your face, for utterly sculpted cheekbones. Value: £10.42 .
A travel-size of Olay Regenerist. This cream hydrates, exfoliates and smooths your skin. Value of the full-size: £29.99 .
A travel-size of Hey Honey facial serum with honey and propolis. Value of the full-size: £28.81 .
A travel-size of Catharsis Vitamin Mineral shampoo and conditioner. I haven't tried them yet, but they promise to leave your hair  super gleaming and hydrated. Value of the full-size: £16.89 each .
Collection speedy highlighter, a chubby crayon to highlight your cheekbones perfectly. Value: £3.99 .
See the unboxing video below ? Happy Spring!