It's November which means we can start talking about Christmas lists! And I have so many ideas to share, get ready. 🙂
Let's start with a Christmas gift for men: the Lloyd Kellan Stainless Steel Dual Time Watch.
Christmas gift for men: Lloyd Kellan Stainless Steel Dual Time Watch
An affordable, cool and fuss-free watch that both your boyfriends, friends or daddies will love. The Lloyd Kellan Stainless Steel Dual Time Watch features a cool black dial with contrasting silver-tone markers and hands. Included 2 subdials that let you track each moment with accuracy.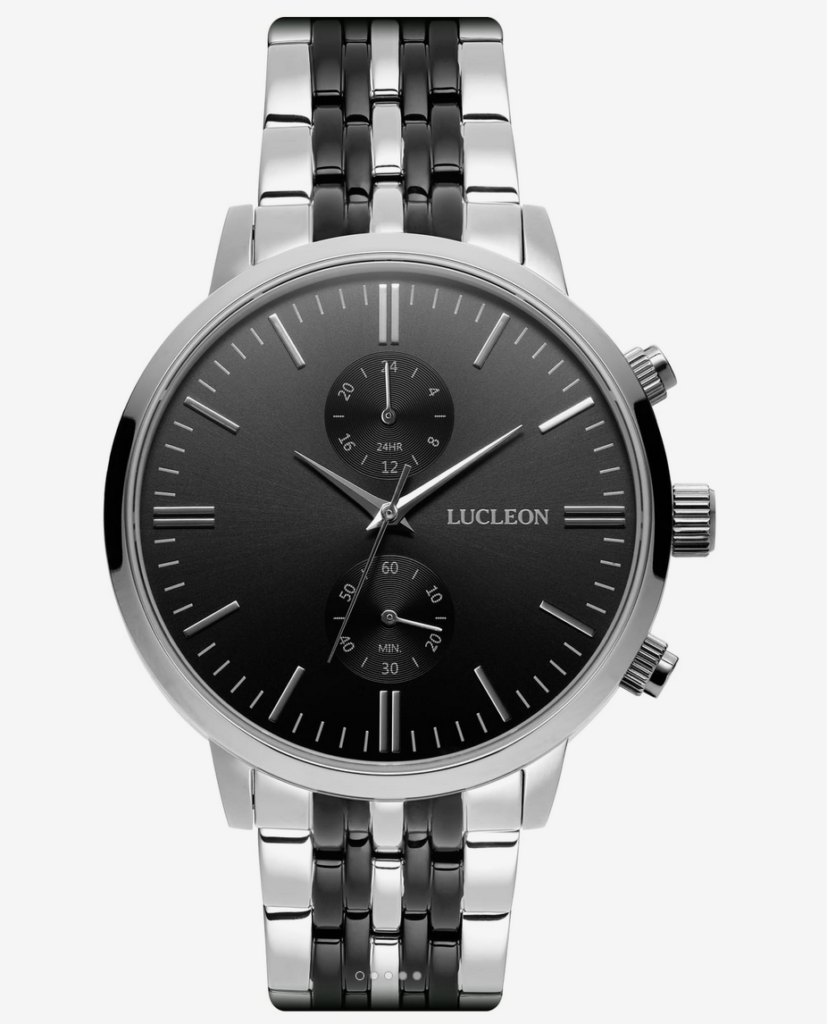 I found it has a timeless aesthetic and my dad, a watch collector, will definitely love it and wear it every day. It can be paired with an urban outfit or a more classic office look.
The brand behind the watch is the Danish Lucleon. Lucleon inspiration is mainly coming from Scandinavia and embraces a classical design reviewed with a creative, elegant twist.
A watch isn't supposed to be a once-a-week thing, but an everyday carry and so the entire collection had a rugged feel while still looking good with a blazer.
A design that finds harmony between opposites: brushed & polished steel, features & simplicity, gray neutrals & bold tones.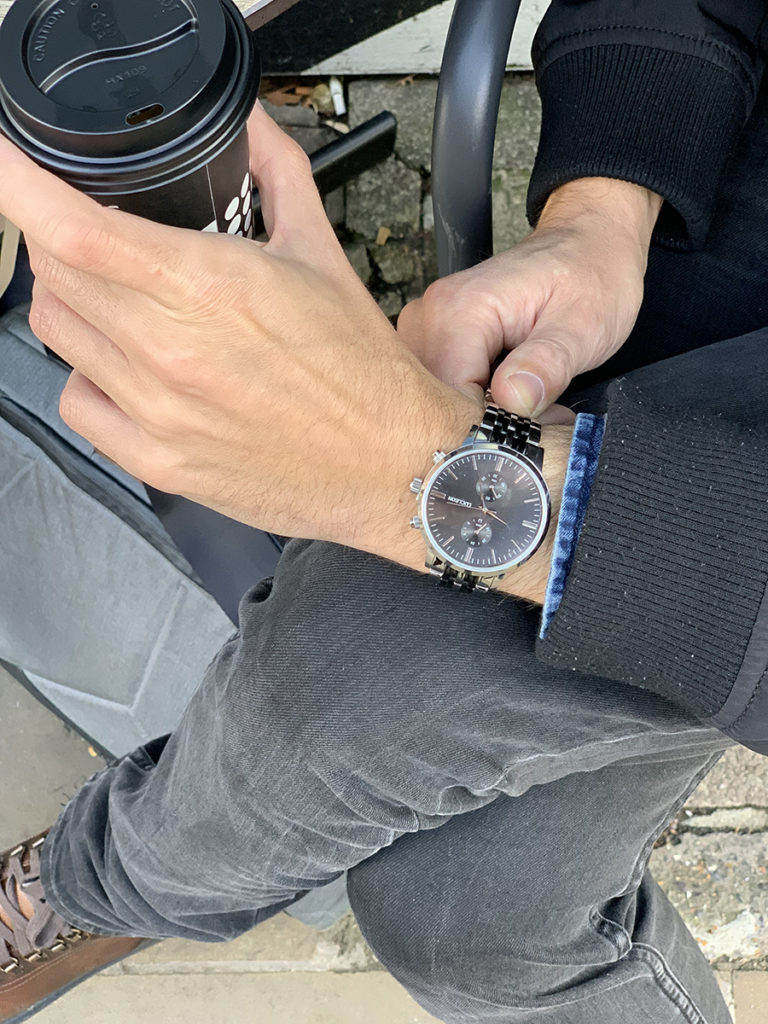 The watch is protected by a scratch-resistant sapphire crystal glass and it features a silver-tone stainless steel case, a matching band and a high-quality Seiko VD36 quartz movement, which complete the design.
The Kellan Stainless Steel Dual Time Watch is available in various models and colours, you can see them in the photo below.
I chose the black and silver combo as I think it's the best for everyday use, but the silver/gold/black model was also on my wish list, I found it very elegant and stylish.
The watch arrived in 2 days from Denmark, in a nice paper gift box and in case you are worried about customs because of Brexit, I didn't have to pay any additional money for taxes, the amount you see on the website it's what you pay for everything. If you find yourself wanting to browse some nice, affordable, gifts for a man, head over to the TrendHim website to check out beautiful watches, bracelets and more.
Watch Specifications
Stainless steel case
Seiko VD36 movement
Push-button deployant clasp
Strong sapphire crystal protects from scratches
Price: £179 – free delivery
For more Christmas ideas, see my shopping column "The Lust list" here.
Disclaimer: the watch was gifted to me by TrendHim, but hopefully you'll trust this post contains my honest review.