A flavourful saffron pasta with porcini mushrooms and anchovy ragu you can prepare in 15/20 minutes.
In Italy mushroom picking is a popular pastime. In late summer/early Autumn we go to the woodlands to search for mushrooms and I can tell you, porcini are the treasure of the hunt.
To celebrate World Pasta day today, 25th October, Chef Francesco Mazzei shared this recipe on Instagram and I had the honour of joining him during the live.
I prepared this delicious porcini pasta dish ahead of the live and if you missed it, here is the recipe.
For more Porcini Recipes click here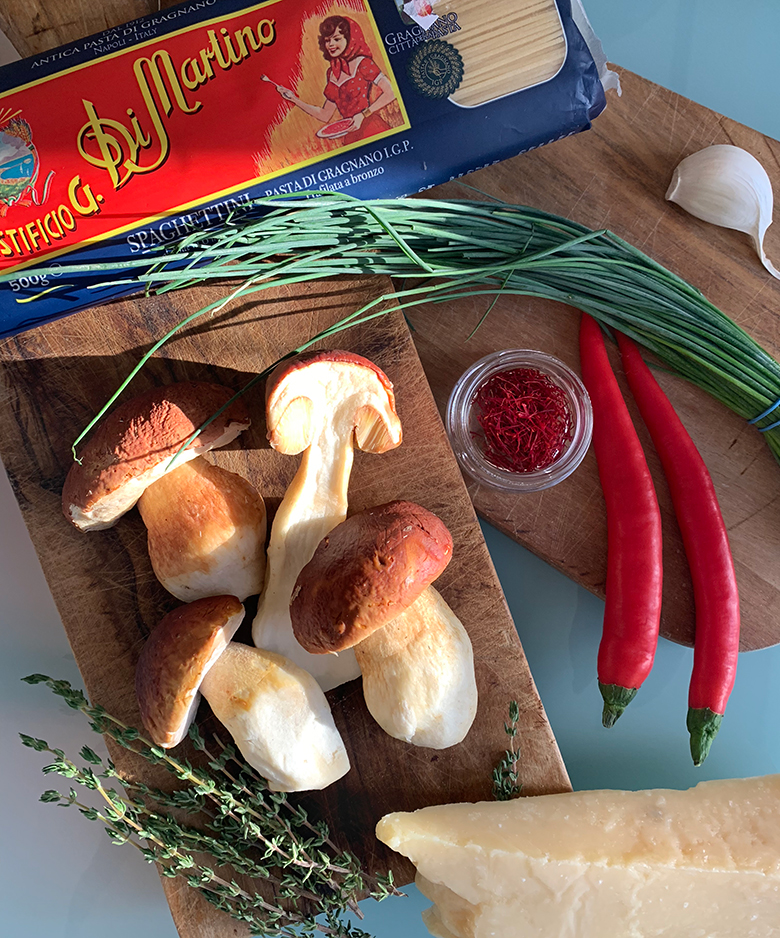 Saffron Pasta with porcini mushrooms and anchovy ragu
Ingredients
200g capellini or spaghettini
600ml veggie stock
1gr saffron threads
60g Grana Padano
400g Porcini mushrooms (ceps or mixed wild mushrooms), washed and finely diced.
50ml EVOO
1 garlic clove
30g tinned anchovies
fresh red chilli
3 sprigs of thyme
20g chives
50ml white wine
Salt & Pepper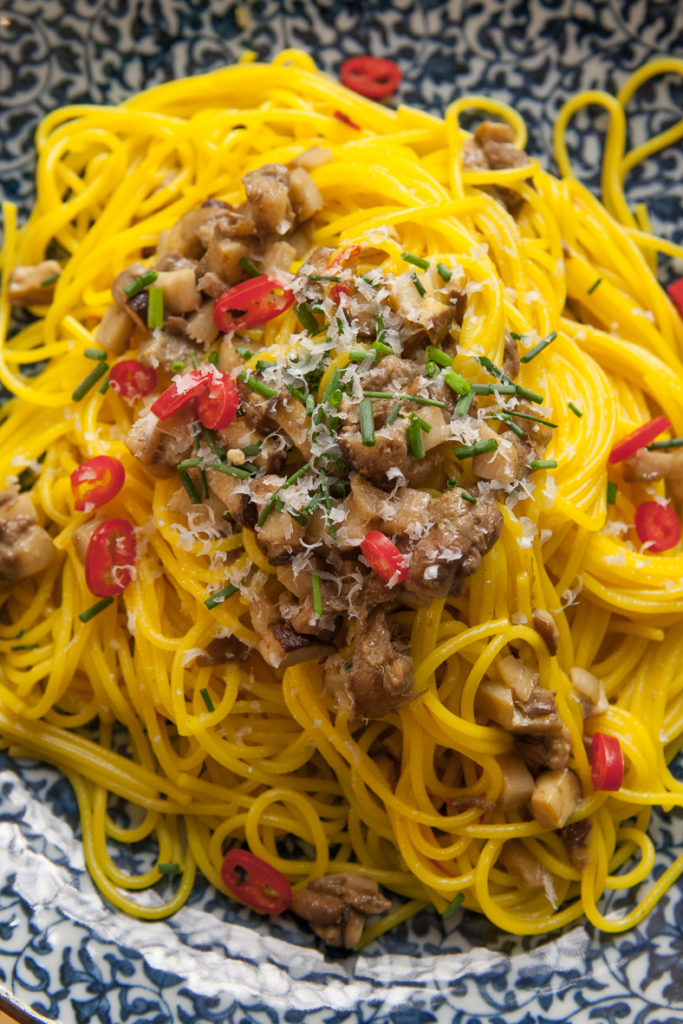 Method
In a pan, heat the olive oil with crushed garlic and thyme, add the chopped anchovies and mushrooms.
Stir fry on a high heat for 5 minutes.
Season with salt and pepper.
Pour in the wine, let it cook and evaporate.
Remove the garlic and the thyme and set the mushrooms aside.
Chop the chilli and the chives and set them aside.
Meanwhile, pour vegetables stock into a large frying pan, add the saffron.
Bring to the boil. Cook the pasta until the stock is completely absorbed.
Finish with grated Grana Padano.
Top with the mushrooms and chopped chilli and chives.