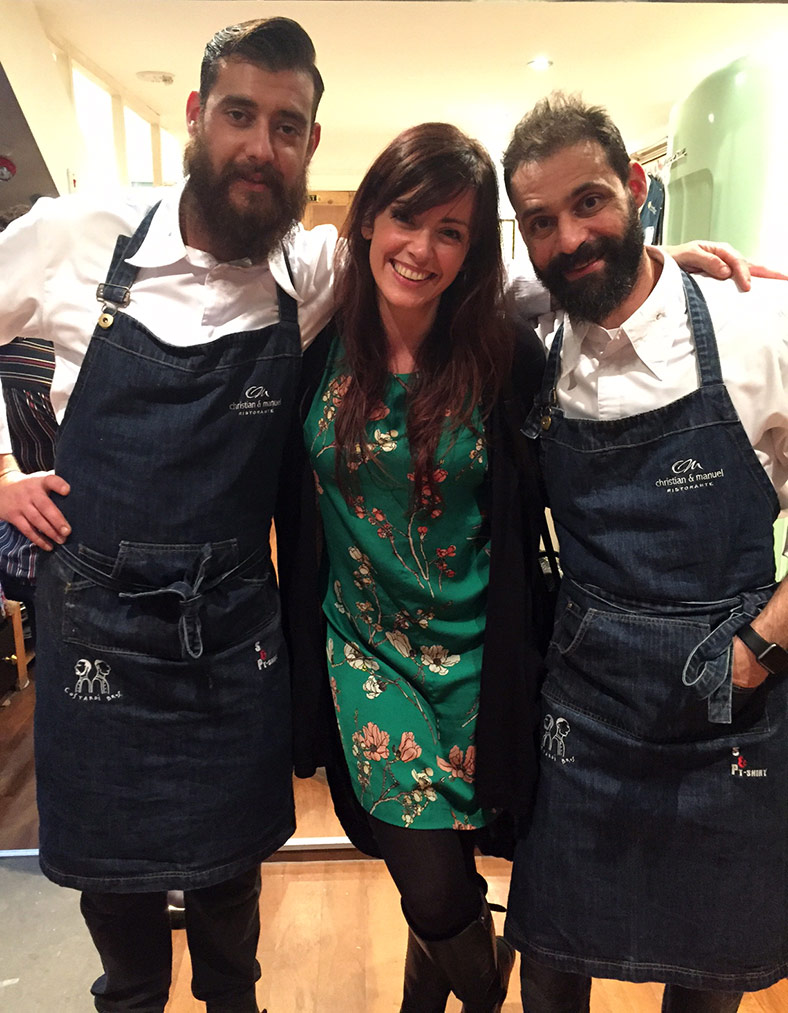 Every time I get a message from the Costardi Brothers, I know that I am up to to a night full of fun and learning.
This time I had the fantastic opportunity to make one of their signature dishes, the Coffee and Parmesan cream risotto and plate up – and eat of course – their stunning Meringue 2.0 dessert.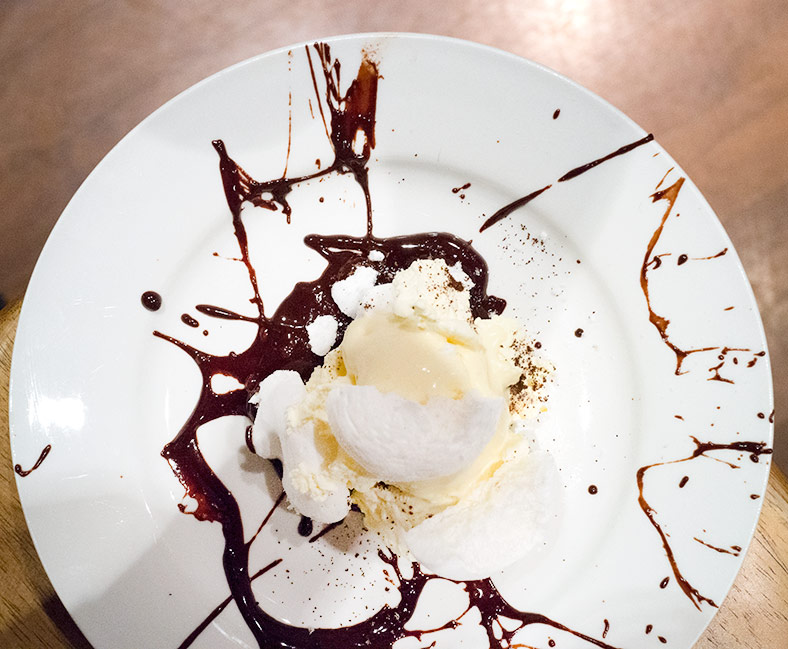 The event was an intimate master-class, organised by the Great Italian Chefs, with the Brothers sharing their precious tips to make risotto. At the end of the evening we sat down with them to enjoy the meal we created "together", and also share laughter, kitchen and secret tattoos (below).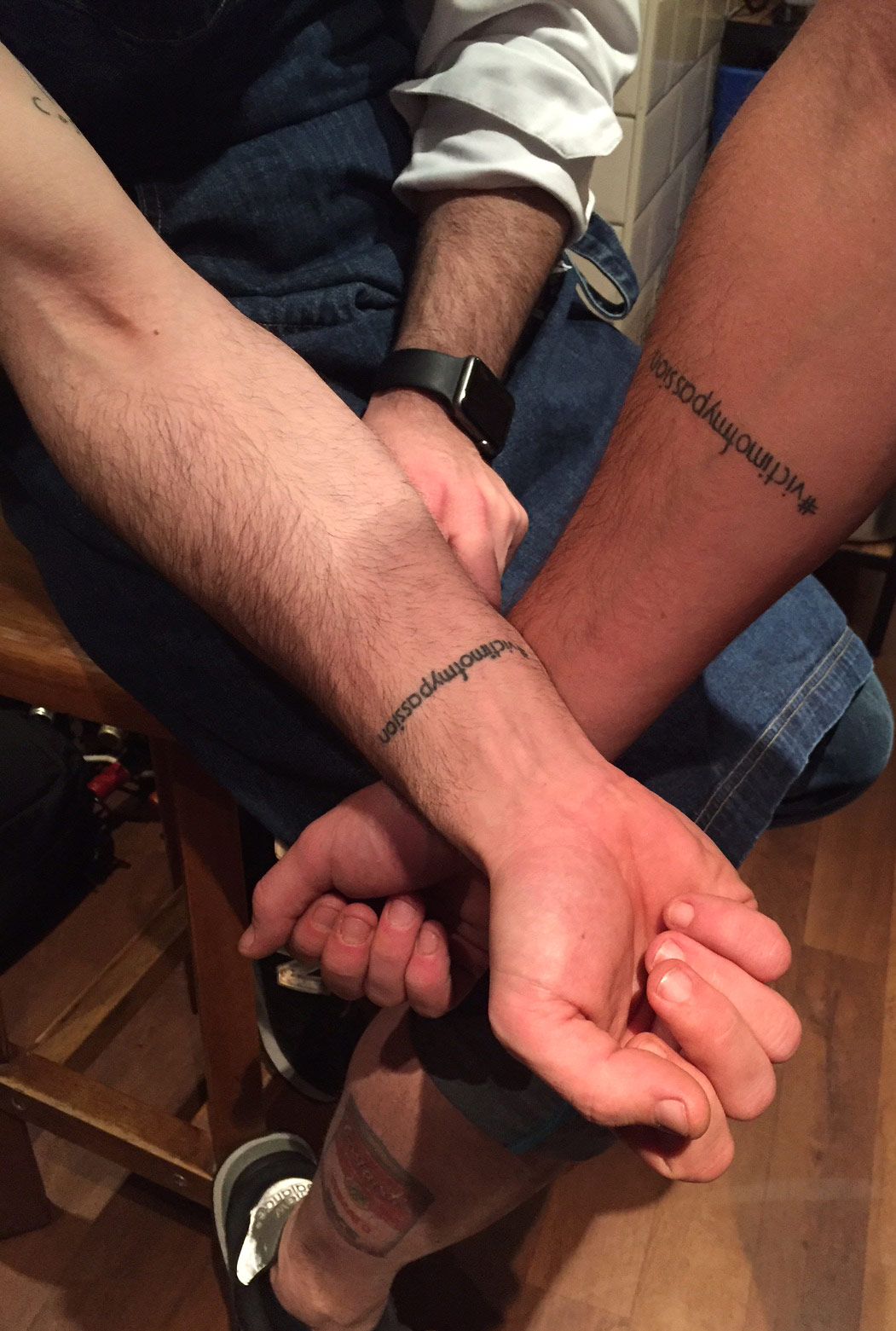 But, I know, you were waiting for their tips, so:
always use very hot stock
always use great rice
when you do the "mantecatura" (not sure about the English translation, basically it's what you do to give the risotto its distinctive creaminess), always use cold butter directly from the fridge
risotto needs to move all the time, check out what Christan does it in the video below… I challenge you to do the same. ;-P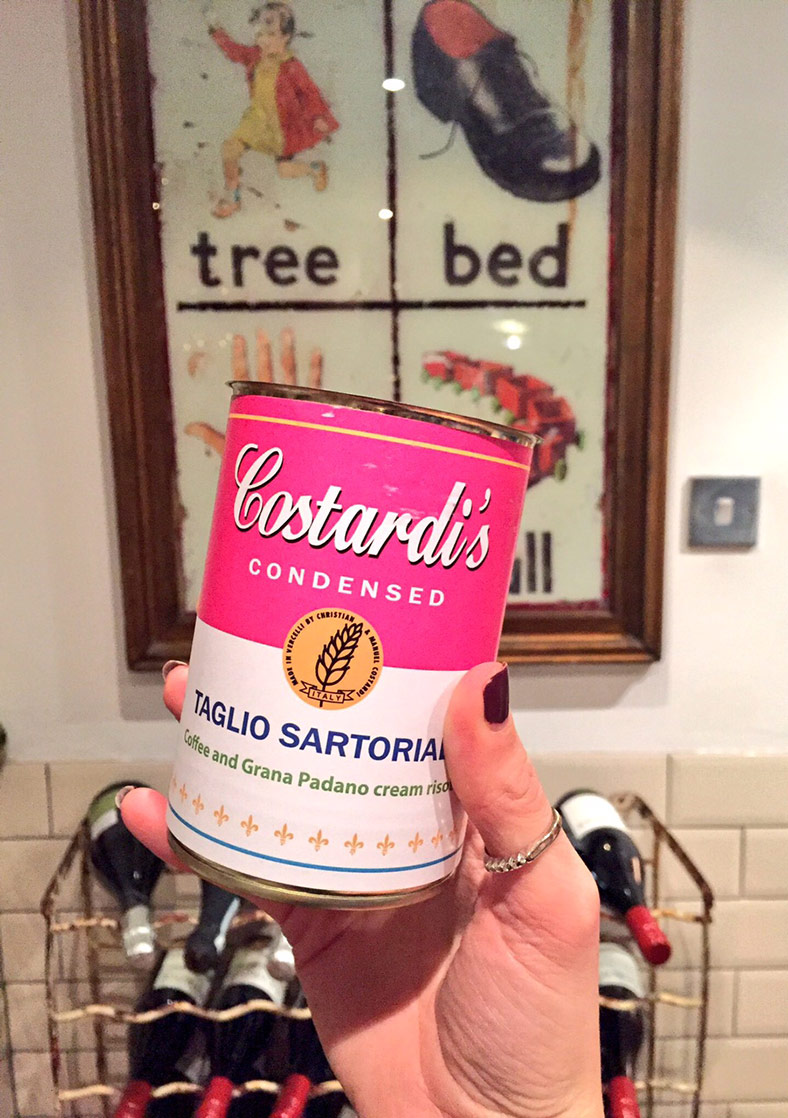 If you now want to recreate their recipes, here is the risotto and here is the meringue. If you cannot obtain liquid nitrogen to make the ice cream (I CAN'T do that :)), simply use a good vanilla ice cream as a substitute.