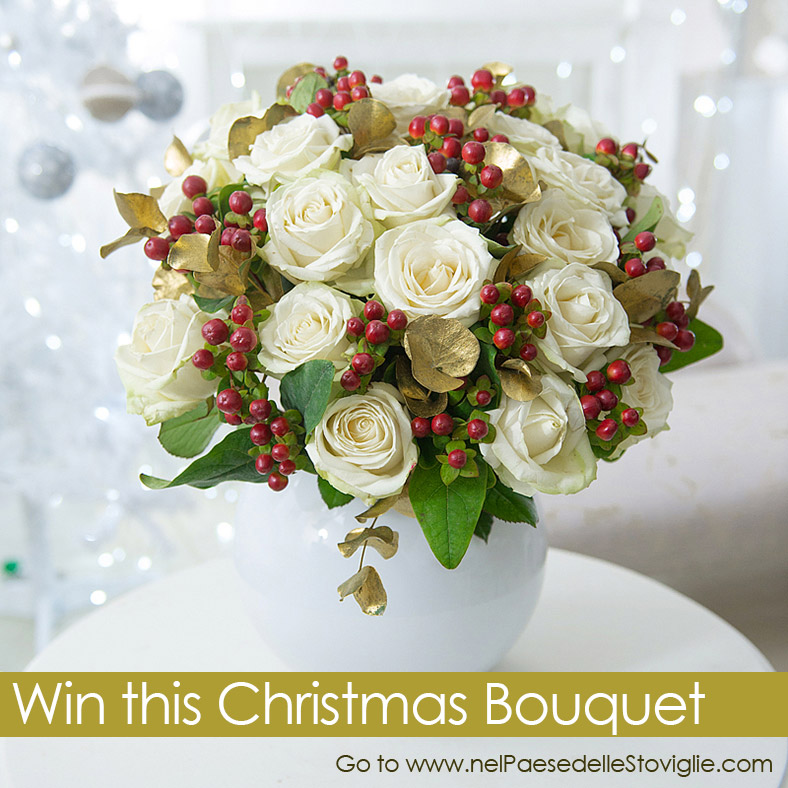 English Version only
Spread the love and the joy 🙂
Over Christmas I am hosting a few giveaways and you have the chance to win fantastic prizes.
Today there's a great early Christmas present, one lucky reader will win a Designer Gold Leaf bouquet, a festive bouquet of elegant avalanche roses with deep red hypericum berries and gold cinerea eucalyptus, for her/him or their loved one.
Details of the prize on the Debenhams Flowers website.
The competition is starting today and will end at 21:00 on the 17th December 2015 and I will draw the lucky person on the same night. The winner will be revealed on the 18th and receive the bouquet directly at home free of charge (we will contact the winner to define when and where to deliver the flowers).
RULES
To attend the giveaway simply share this post on Facebook, like my page here and leave me your Facebook name in the comment section below.
Thanks to Debenhams Flowers for supporting me with this.
Terms & Conditions
1. One Winner will receive a large Gold Leaf bouquet. Can be delivered on any preferred date, however during the Christmas period delivery dates not available are, 25th, 26th, 27th 28th Dec & 1st, 2nd Jan.
2. Delivery is UK wide – details here.
3. The giveaway is valid only in UK.
4. Debenhams Flowers would like to add your email to their newsletter, let me know in the comment if you don't want to be included in that. You can opt out from the newsletter anytime. Your email will NOT be shared with any other third party company.