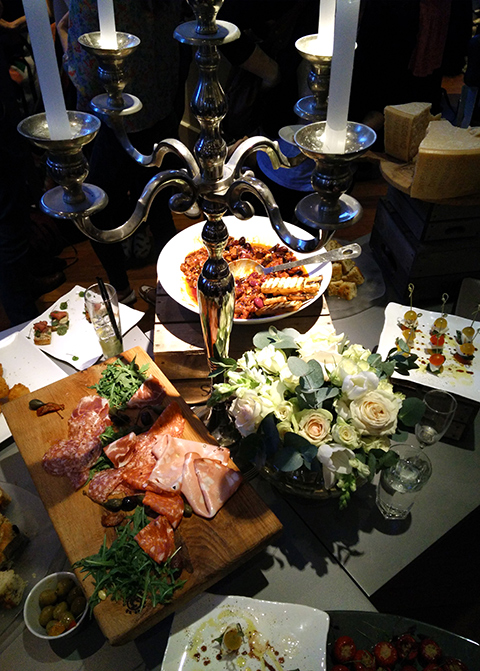 English Version only
In Italy, most social occasions, like weddings, birthday parties and Christmas lunches, start with antipasti. We have a large range of starters from hot to cold including charcuterie and cheese from each Italian region.
Last week we spent an evening in Carluccio's Covent Garden to try their new Summer share menu. As a "native" I am always a bit fussy about Italian restaurants, but I love Carluccio's, their dishes are authentic and we often visit it for a nice pasta or soup.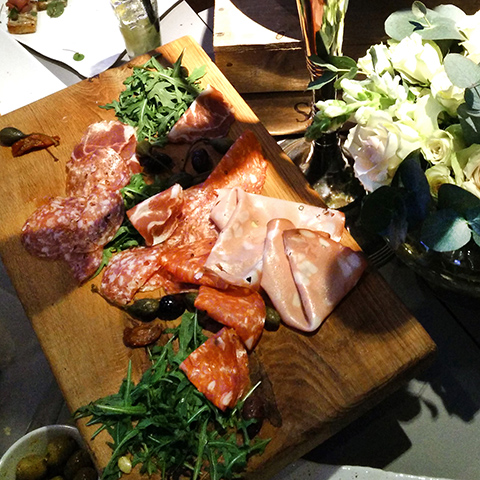 Below you can find some of my highlights from the evening:
Polpette, beef meatballs in tomato sauce
Caprese bites, skewers of Buffalo mozzarella and cherry tomatoes drizzled with aged balsamic vinegar and extra virgin olive oil.
Focaccia all'aglio, garlic focaccia
Grissini, thin grissini wrapped in Parma ham
Pepolata arancini, pepolata and mozzarella rice balls
Caponata, a traditional Sicilian aubergine dish made from chopped fried eggplant and celery seasoned with sweetened vinegar, with capers in a sweet and sour sauce.
But we also had trays with Parmigiano Reggiano, Milano and Napoli Salami, Parma Ham and Mortadella (a cold cut made in Bologna flavoured with spices, including black pepper, myrtle berries and pistachios).
Cocktails were provided by a mixologist from Peroni, combining the Italian beer with some amazing flavours to create what they call 'Infusions'. My favourite was 'Peroni Limoni', a Peroni Nastro Azzurro flavoured with lemon juice, Limoncello, basil leaves and black pepper – incredibly refreshing and perfect for that warm evening.