In Charing Cross, private members club "Library" is partnering with Edible Stories for a four week theatrical inspired pop-up that will bring you to discover a classic musical each week: Les Miserables, Charlie and the Chocolate Factory, Matilda and The Phantom of The Opera
The menu is especially created, each dish inspired by a part of the play.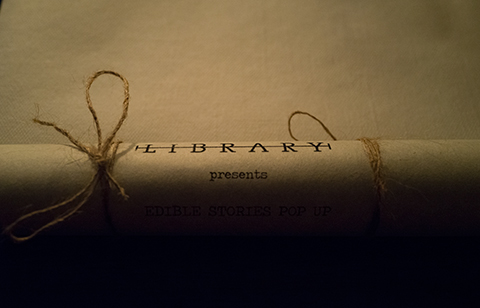 LIBRARY and Edible Stories will be working directly with the theatre companies to get input from the cast and set designers to help re-create the experience. My evening was all about Les Miserables, the sung-through musical based on the novel by French poet and novelist Victor Hugo.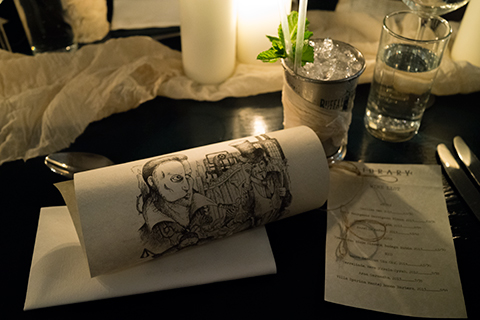 Here I am sipping the welcome cocktail, a mulled mint and sage delight topped with some infused Buffalo Trace and French rough vermouth served in a tankard.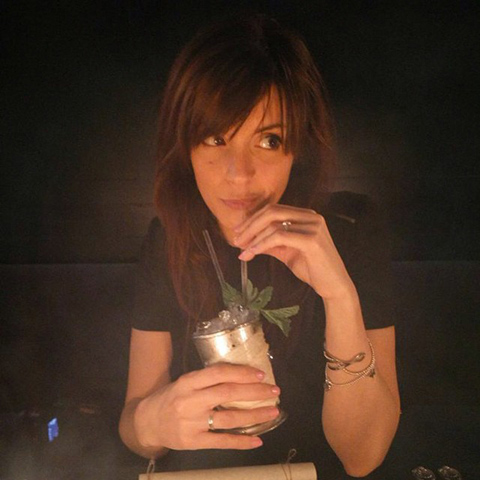 The dinner started with an actress who, roughly enough to get us in a Les Miserables mood, put on our table loaves of artisan bread with garlic and parsley butter, smoked salt butter, smoked mackerel pate e rillettes.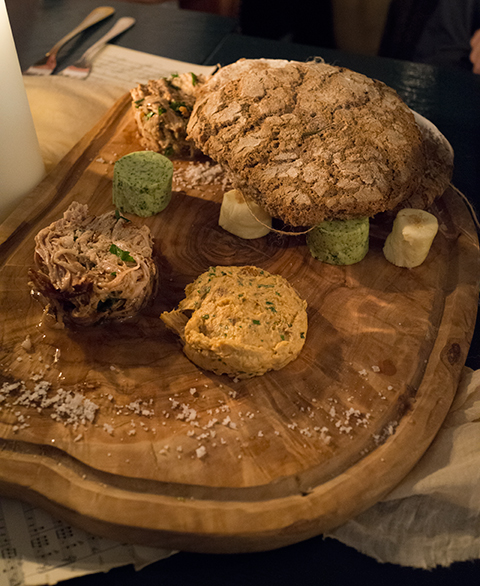 Only Roots (below)
"The lucky few who lived in the French countryside had access to planting their own vegetables so we wanted to give homage to them."
Beetroot and fresh curd goat cheese, foraged leaves with beetroot jellied sauce.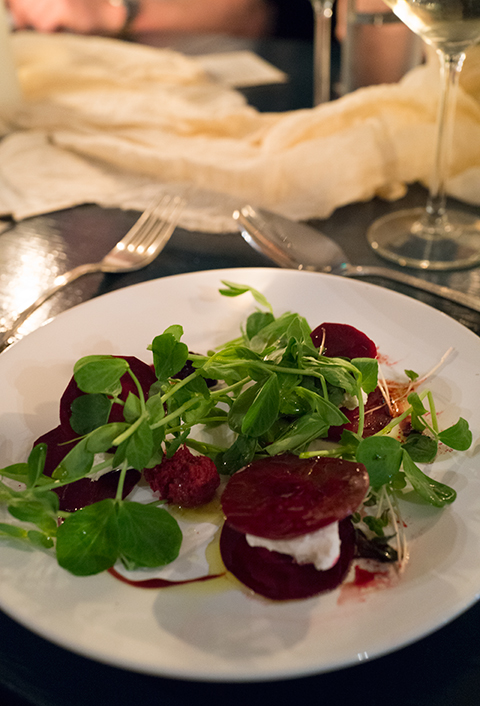 Roasted wood pigeon, red wine jus, black pudding glazed turnip, confit apple. (unfortunately I can't judge this dish as I don't eat pigeon, but for your info a vegetarian option was also available).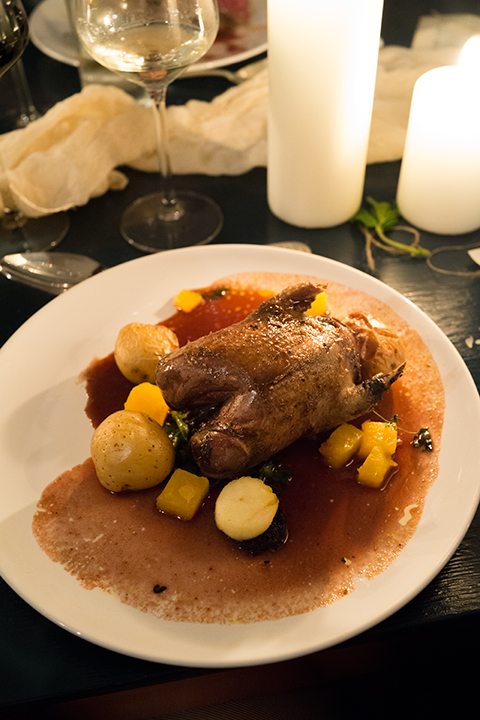 My favourite of the evening, the dessert: poached pear in white wine, almond brittle, Armagnac chantilly cream and edible scroll (below).
Dates open to public

17 – 23 April 2015: Charlie and the Chocolate Factory
24 – 30 April 2015: Phantom of the Opera
1 – 7 May 2015: Les Miserables
8 – 15 May 2015: Matilda
Price
Set menu from £45
1 welcome cocktail & 3-4 courses included
Wine pairing option & Vegetarian option available
Reservations:
LIBRARY – 112 St Martins Lane, London WC2N 4BD
ediblestories@lib-rary.com
+44 (0) 207 240 2974