English Version only
Here we are with a new Restaurant Review: Evoluzione – Xenia Hotel.
When it comes to restaurants and bars the variety in London is huge and you can easily find typical dishes from each Italian regions.
I have visited Hotel Xenia which is arranging a series of culinary events, each time with a different Italian Guest Chef who will expertly take the diners through different Italian regions, flavours and traditions.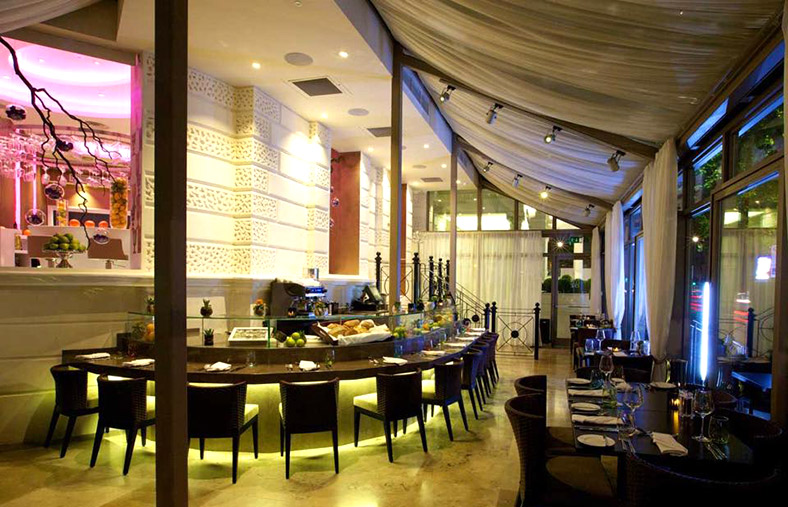 Restaurant Review: Evoluzione – Xenia Hotel
Hotel Xenia's restaurant, Evoluzione, welcomed Chef Demuro Maria on a culinary journey across the Basilicata region with a five course dinner paired with wine.
Restaurant Review: Evoluzione – Xenia Hotel – Menu
Appetiser
Aubergine Frittella Surprise / Caprese by the glass / sphere of swordfish
Wine: "Le Paglie" – Greco – Matera DOC 2014 – Cantine Cerrolongo
Aperitif
Evolution of traditional pasta, cozze e fagioli Sartoni (pasta, mussels and Sartoni beans)
Wine: "L'Ariella" – Greco – DOCG 2013 – az. Agr. Vinosia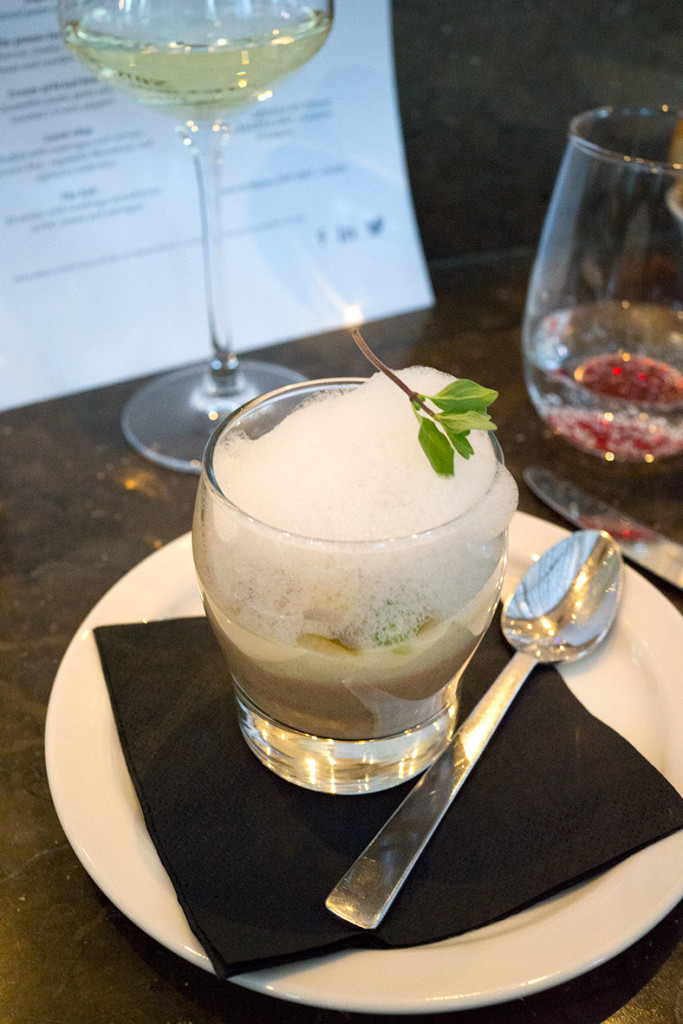 The potato make the eggs
With Porcini, fondue of Caciocavallo cheese and cauliflower
Wine: Rosato d'Aglianico IGT 2013 – Az. Agr. Vinosia
Caciocavallo (literally "cheese on horseback") is a type of stretched-curd cheese made out of sheep's or cow's milk. It is produced throughout Southern Italy, particularly in the Apennine Mountains.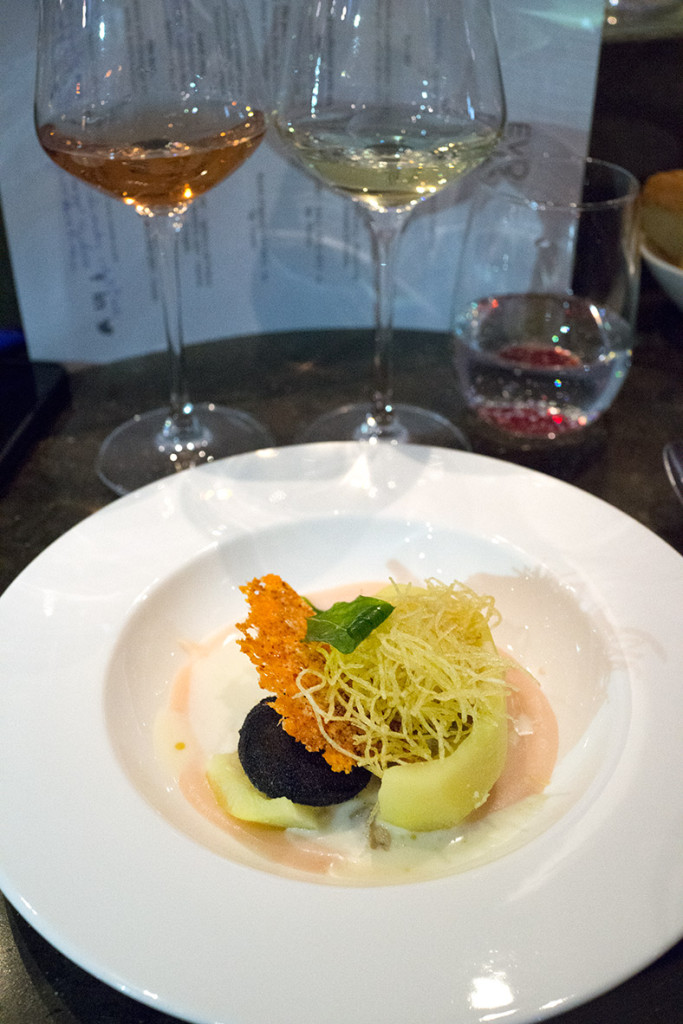 Cream of broad beans
With Cavatelli, pesto chicory and Crusco Tipico Lucano pepper
Wine: "Akratos" – Primitivo – Matera DOC 2012 – Cantine Cerrolongo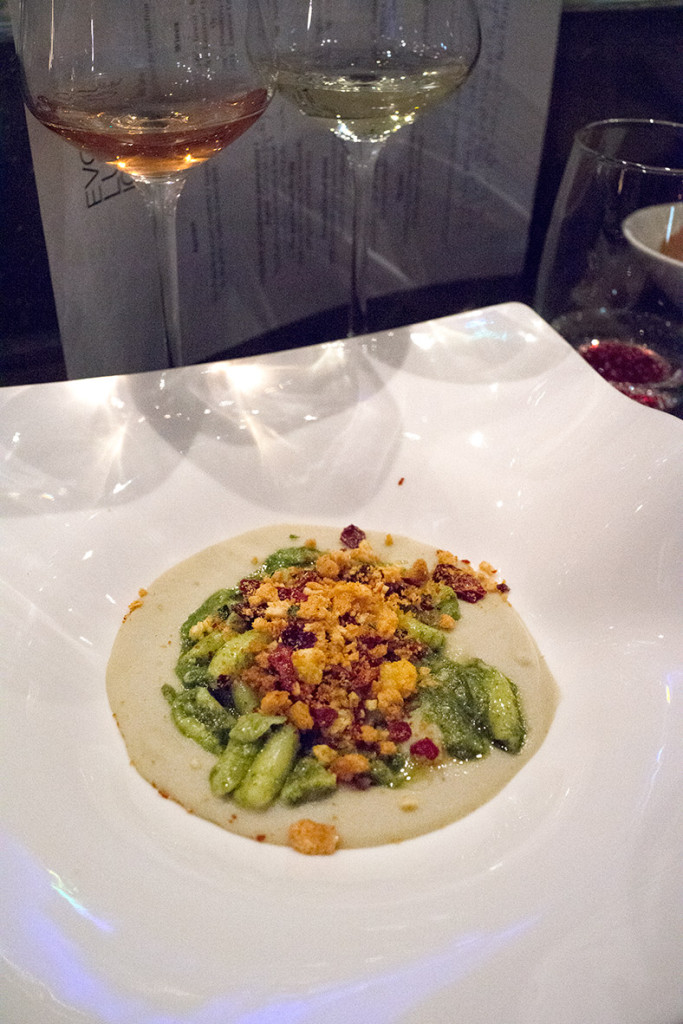 Lamb chop
Stuffed with asparagus and carrots, Timballo spinach with vegetable served with Aglianico reduction
Wine: "Caselle" – Aglianico del Vulture RISERVA 2007 – Cantine D'Angelo
Note: I don't eat lamb and the chef provided me with a plate full of timballo and veggies. 🙂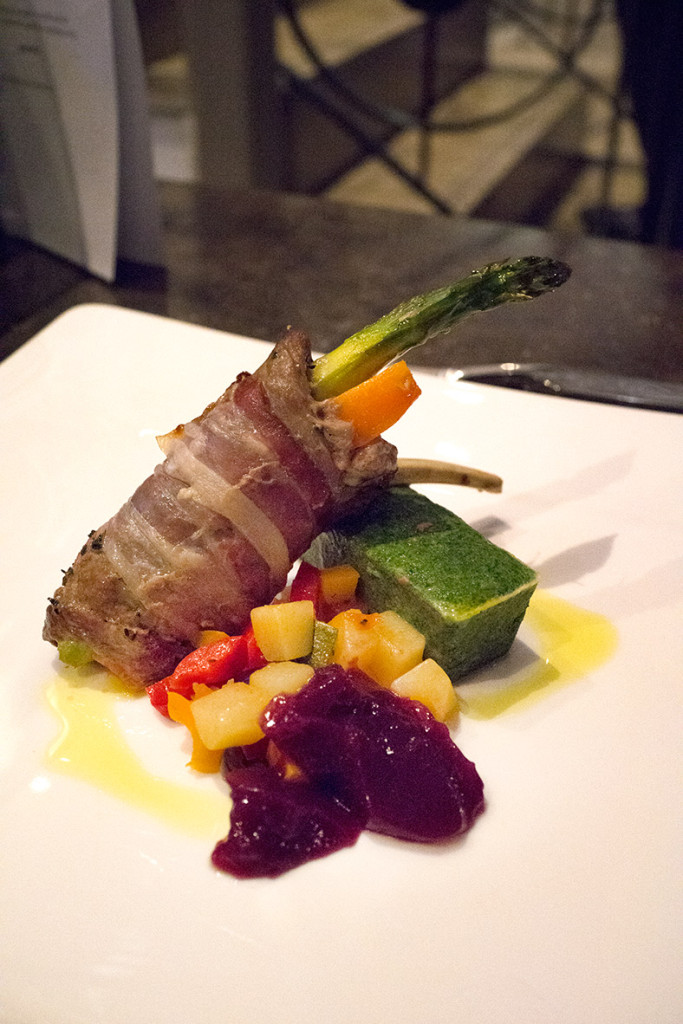 Dessert
Brownies, Candonga strawberry sorbet, lemon and meringue
Wine: Greco di Bianco DOP 2007 – Ceratti
Candonga strawberries grow in Basilicata and are very sweet and tasty even if eaten plain.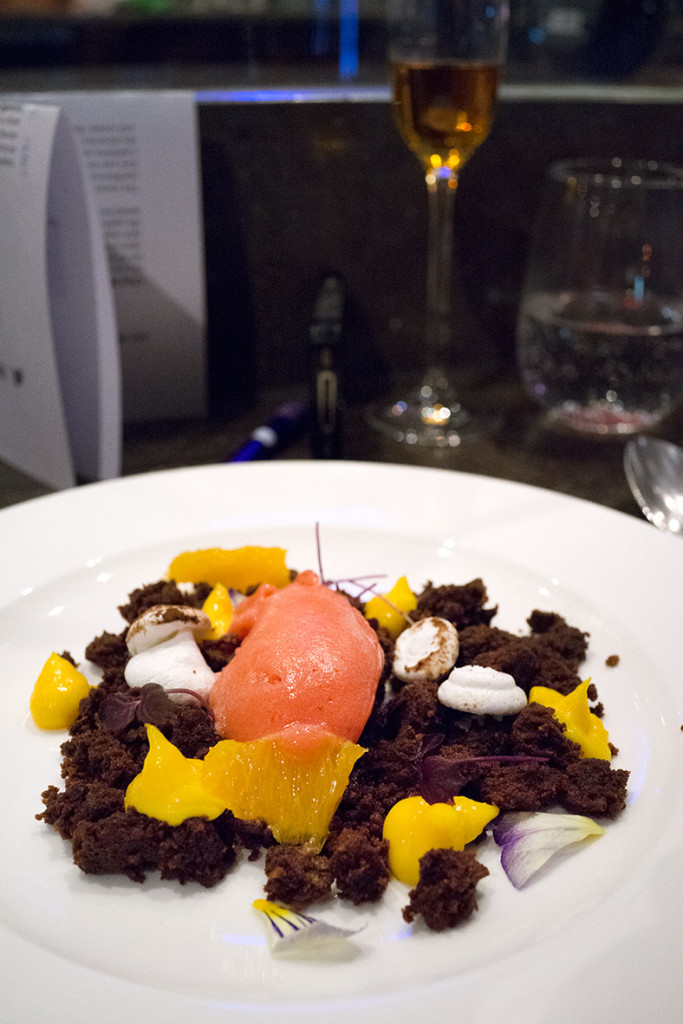 Top Treat: My favourite part of the dinner was the pasta, cozze e fagioli mousse. Even if the dish was completely revisited, I could recognise the traditional flavours I have experienced while in Matera.
Address: 160 Cromwell Road, London SW5 0TL. Occupying 19th-century townhouse, this luxury boutique hotel is 6 minutes' walk from Earl's Court tube station.
Price: £65 per person; includes welcome aperitif and Guest Chef meal
Thank you Evoluzione for hosting a great evening.