Hyde Park is the largest of the 4 Royal Parks in London and one of the most loved in the city.
With over 1.6 million snaps uploaded every year it's also one the most Instagrammed locations in London.
A bit of history
The land was appropriated in 1536 from the monks of Westminster Abbey by Henry VIII for hunting deer and, despite opening to the public in the early 1600s, was only frequented by the upper society.
Today tourists and locals are enjoying the park in every season and below you can find my favourite Hyde Park highlights.
Let me know your favourite London Park in the comment.
Check here the other London borough guides
Things To Do and See in Shoreditch
Things To do and See in Hyde Park
Things To Do and See in Neal's Yard, Covent Garden
Things To Do and See in Hackney
Things To Do and See in Knightsbridge
Ps. if you need to book a hotel in London you can save 10% on every hotel and amount on Booking.com with my discount code. You're welcome 🙂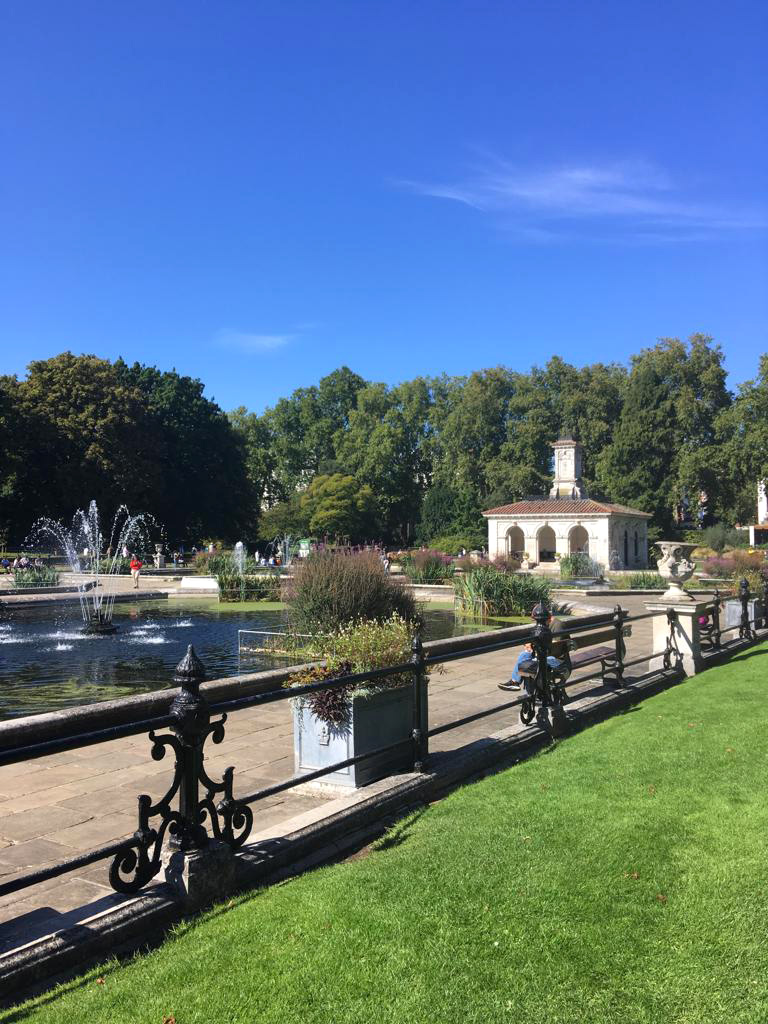 Things To Do and See in Hyde Park – London
Speakers' Corner
The Speakers' Corner, located in the northeast corner near Marble Arch, is a traditional site for public speeches and debates since the mid 1800's when protests and demonstrations took place in Hyde Park.
Peter Pan
You can find the bronze statue of Peter Pan located in the Kensington Gardens, next to the western entrance of Hyde Park.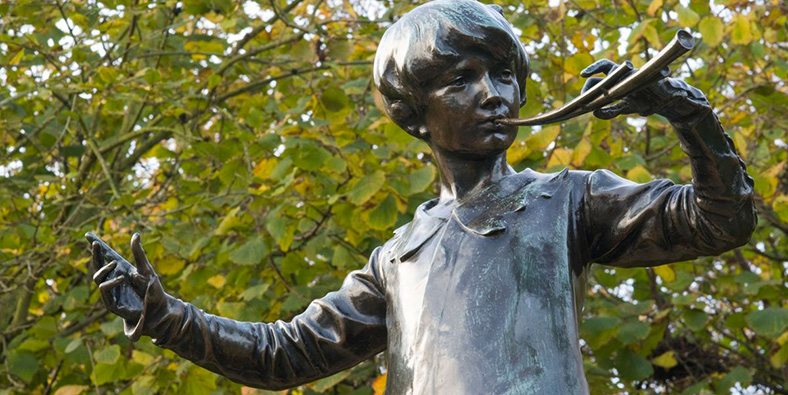 Winter Wonderland
WINTER ONLY – If you are visiting London during the festive season, be sure to go to Winter Wonderland, a real Christmas Extravaganza!
A large area of the park is transformed with fairground rides, a wintery giant wheel, a Christmas market with food and drink stalls, Santa's grotto and one of the most beautiful ice rinks in London.
Entry is free but expect queues, especially during the weekend.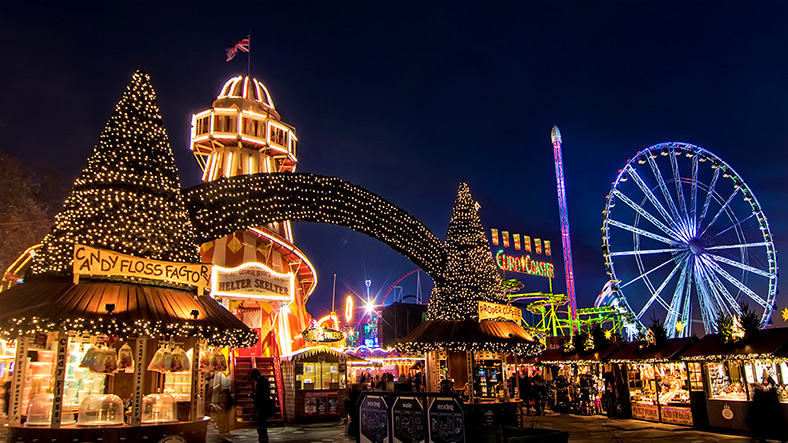 The Serpentine
London's oldest boating lake, The Serpentine, is at the bottom of Hyde Park.
It was a hotspot for mass demonstrations in the nineteenth century and is now home to ducks, coots, swans and other birds.
Rent a pedalo to while away a few hours and stay to watch the sunset.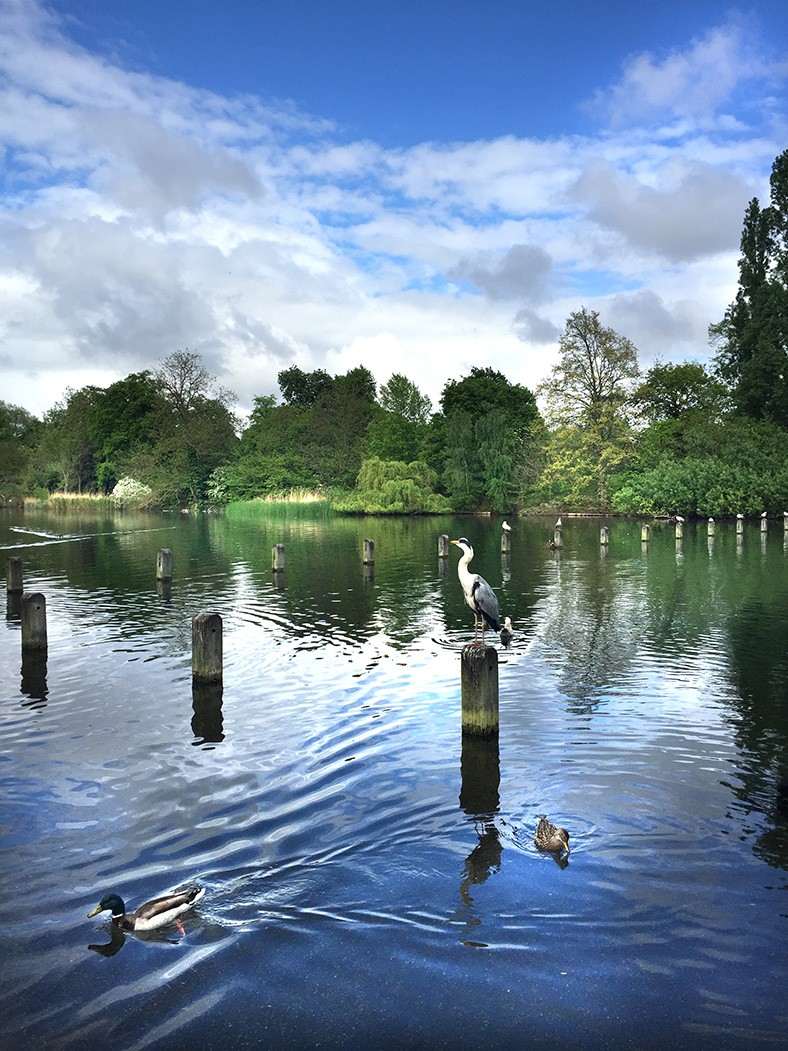 The Serpentine Gallery
The Serpentine Galleries are among London's most popular art venues showing modern and contemporary art and I personally find them enchanting.
The 2 venues are
the Serpentine Gallery and
the Serpentine Sackler Gallery, designed by Zaha Hadid Architects in 2013
they are within five minutes walk of each other.
Admission to both galleries is free.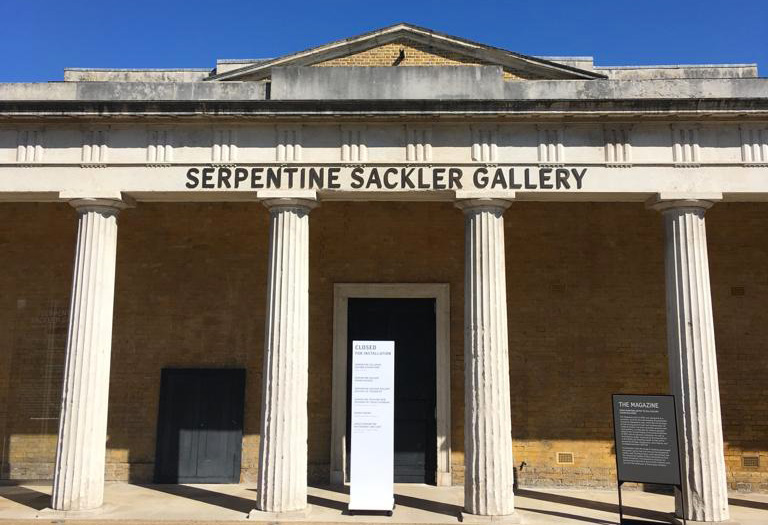 The Serpentine Pavilion exhibition space
SUMMER ONLY – The Serpentine presents its annual Serpentine Pavilion during the summer months.
This programme is complemented by an outdoor sculpture project made by incredible architects and artists like Zaha Hadid, Frank Gehry and Toyo Ito, you can see some of the previous sculptures below.
Every year a new artist is involved, 2018 saw Christo unveiling a floating Serpentine sculpture made from 7,506 barrels.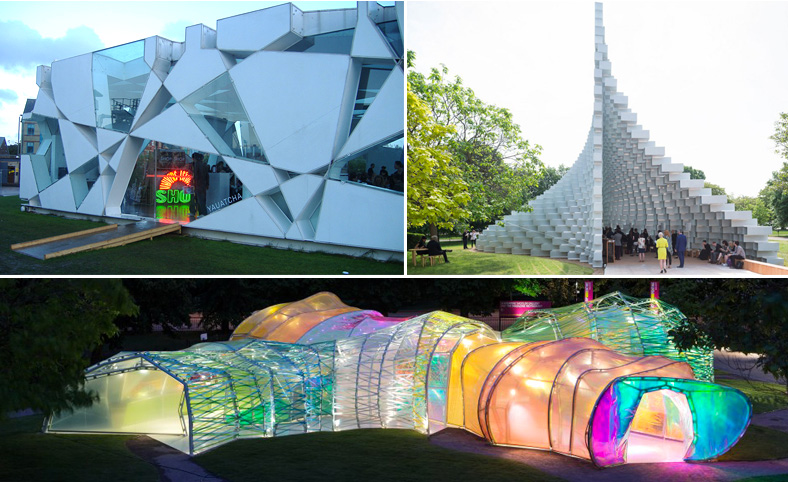 Where to eat in Hyde Park
Hyde Park is quite big and after a long stroll you need a place to sit and chill.
Chucs is the perfect place for that.
You probably heard of the fashion brand before, a must of elegance in swimwear and men's fashion. I grew up by the sea and Chucs have always been a synonym of sea adventures.
But did you know they have a culinary sister concept where Italian food is the thing?
Chucs at the Serpentine Sackler Gallery

I went there around noon and the outside terrace was already busy, it's a popular spot, go early if you want to grab a seat in the sun.
Whether you have time for a convivial lunch or you just want to indulge with a cappuccino and a cherry crème brûlée, go inside and enjoy the magnificent space.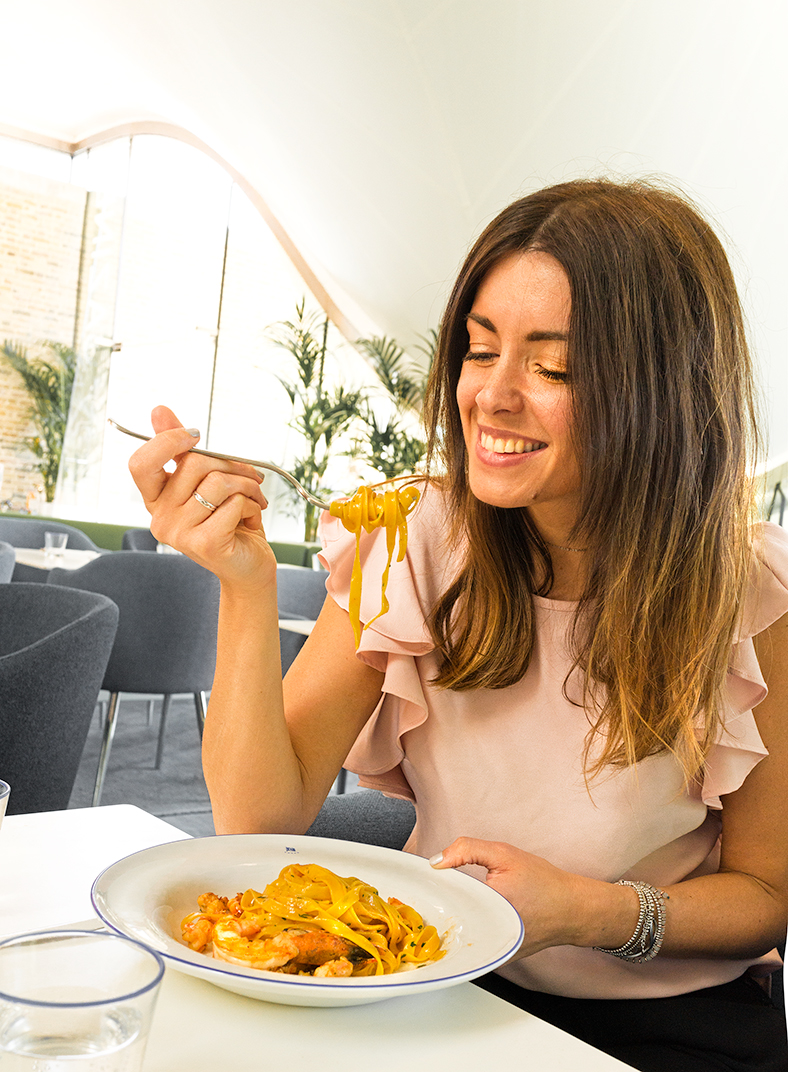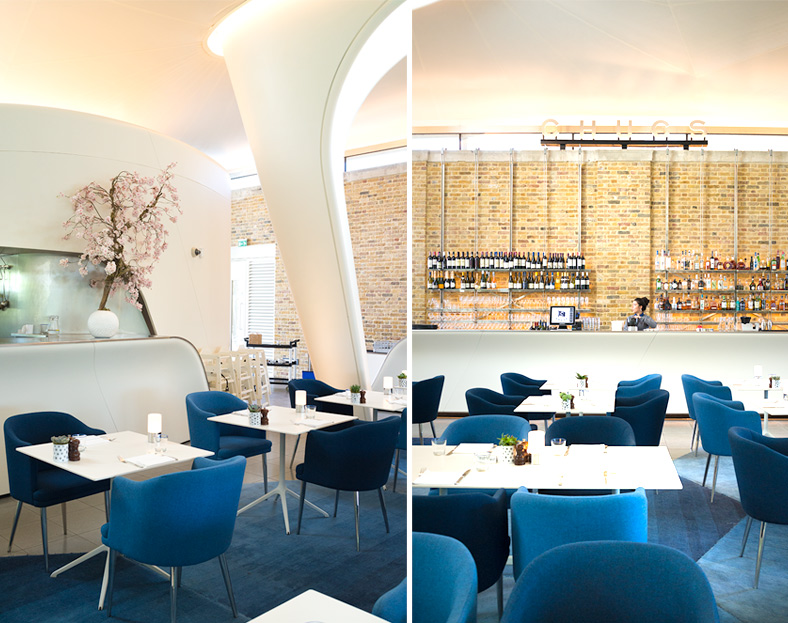 For a chic bite order the Chucs Cobb salad, a deconstructed salad that went really well with my Italian white wine choice, a Greco di Tufo.
Starters
CHUCS COBB SALAD WITH SMOKED SALMON
BEEF CARPACCIO, PARMESAN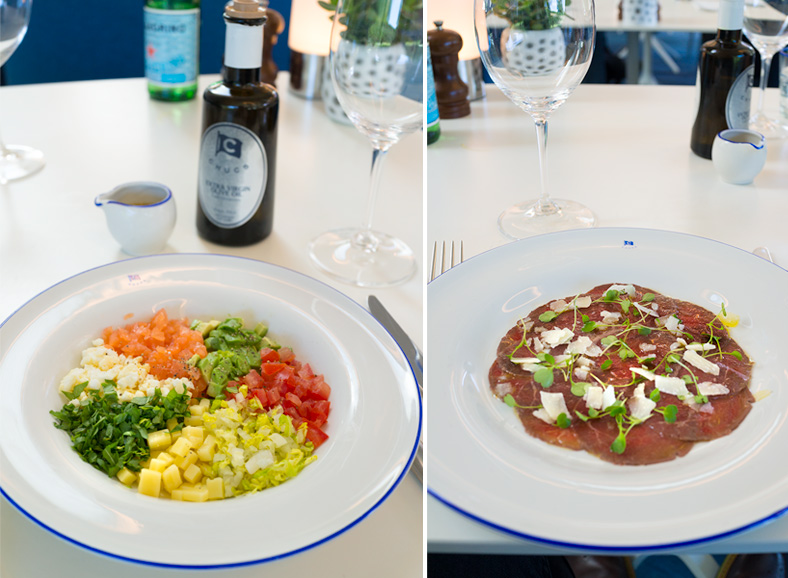 As main course we shared tagliatelle and a grilled salmon, both delicious, but if I really have to choose I would go for the home-made fresh pasta.

Main Course
SALMON, GRILLED ASPARAGUS & SAFFRON DRESSING
HOME-MADE TAGLIATELLE WITH PRAWNS & SORRENTO LEMON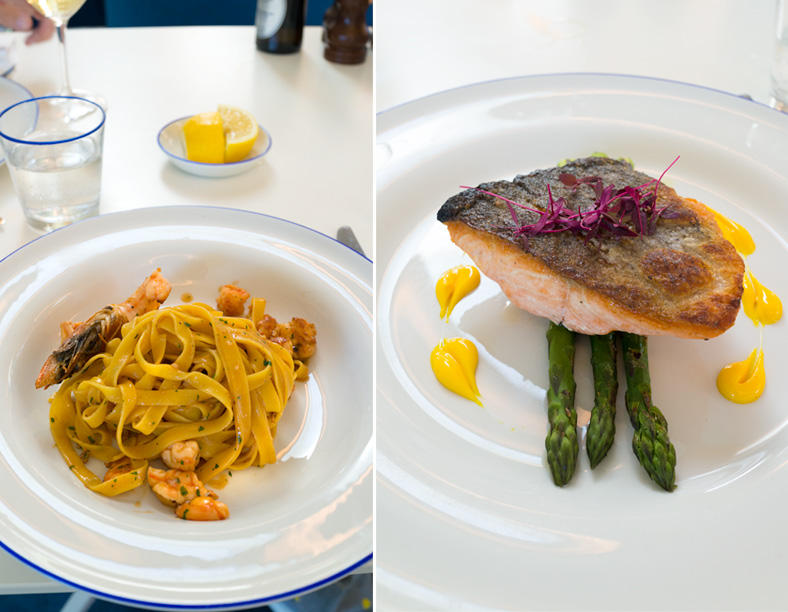 Do save room for their Chucs tiramisù, an Italian classic.
Desserts
PANNA COTTA & CHOCOLATE SAUCE
CHUCS TIRAMISÙ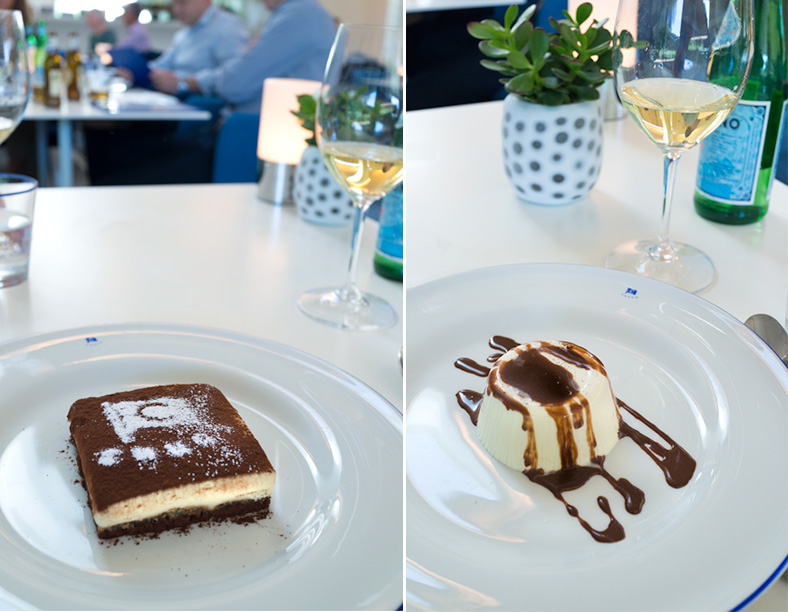 You can find a Chucs Restaurant & Cafe in Saint Tropez and various locations in London, including Harrod's and one at the Serpentine Gallery.
FINAL NOTES

Top Treat: for Giuliano the beef carpaccio and the wine, for me the Tagliatelle, I am always up for home-made carbs 🙂
Cost: Mains vary from £12.95 for a risotto to £29.95 for a sirloin steak
Address: Chucs at The Serpentine Sackler Gallery
West Carriage Drive, Hyde Park, London, W2 2AR.
The WOW factor: the architecture of the restaurant, a piece of art in itself.
Disclaimer: we were guests of Chucs, but hopefully you'll trust this post is about an enjoyable meal.
PINTEREST FOR LATER ⬇️⬇️⬇️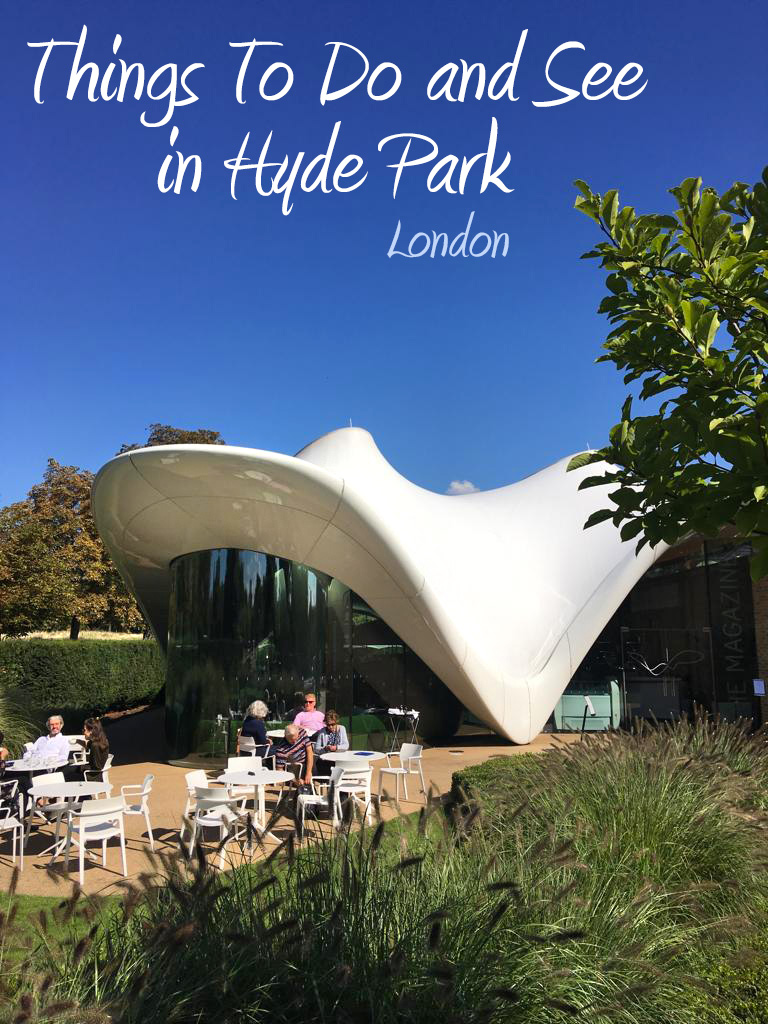 Copyright: Some pictures have been taken from Instagram and Pinterest, if you are the owner and want them to be removed/credited, let me know in the comments below.