Hackney is an East London melting pot and I wanted to include it in my London lists as there is always something going on.
Check here the other London borough guides
Things To Do and See in Shoreditch
Things To do and See in Hyde Park
Things To Do and See in Neal's Yard, Covent Garden
Things To Do and See in Hackney
Things To Do and See in Knightsbridge
Things To Do and See in Hackney – London
Conservatory Archives
Conservatory Archives is a lovely indoor plant shop in Hackney a.k.a. a proper jungle. Two small rooms with minimal moving space as every single cm is filled up with plants, cactus and leaves. The owner of the shop also rents plants for shootings and works on plant installations around London.
Conservatory Archives is an inspiring place and a fabulous settings to satisfy your #indoorjungle needs.
493-495 Hackney Rd, London E2 9ED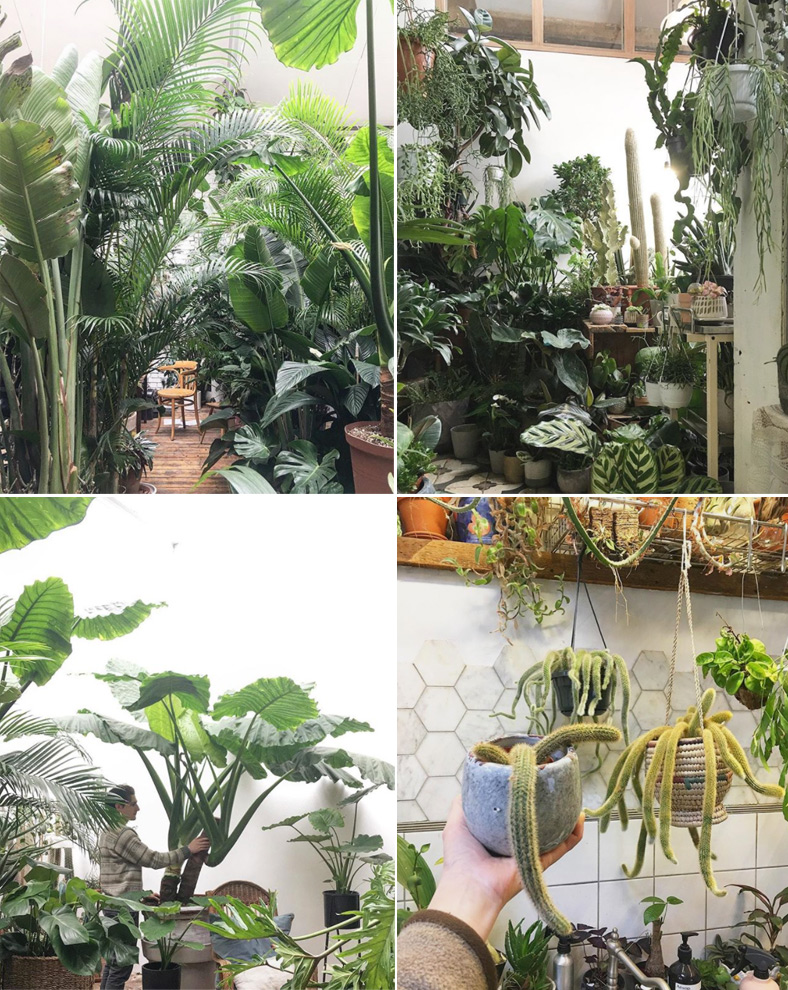 Hackney City Farm
The Hackney City Farm was established in 1984 to give children and local people the opportunity to experience farming.
Right in the heart of Hackney the farm offers the opportunity to get up close to farmyard animals,  study and plant vegetables, learn new skills like pottery or mosaic and it quickly became a hub for projects for the improvement of the Hackney community.
1a Goldsmiths Row, London E2 8QA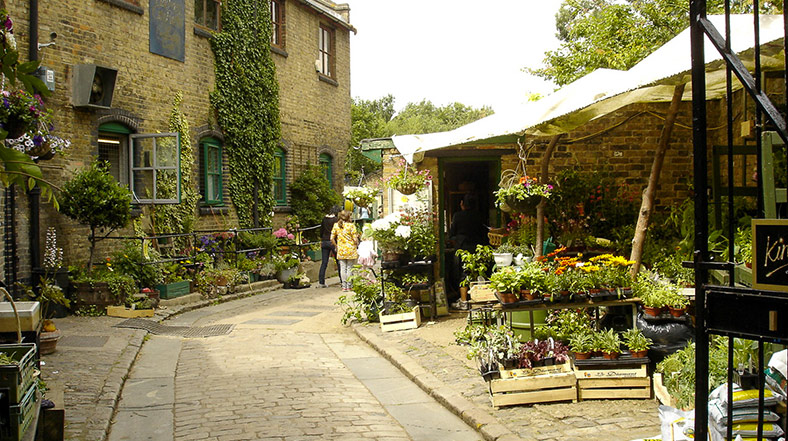 Broadway Market
Broadway Market is a food market in Hackney and one of the favourite for the Londonders among the markets in London. More affordable than Borough Market, you can  shop at the many fruit and vegetables stalls, enjoy delicious food from around the world, browse for vintage clothes or visit the independent shops alongside the street.
A must on a Saturday for some shopping and a pint at the local pub.
Broadway Market
London E8 4QJ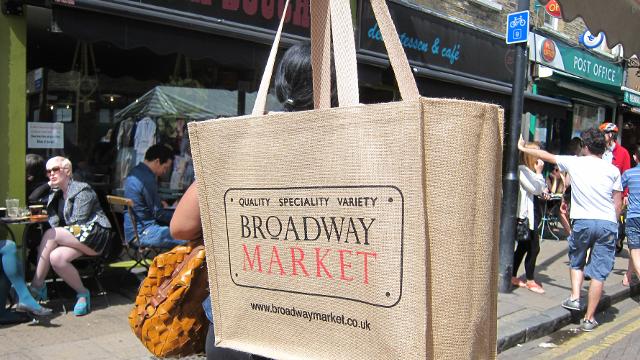 Photo by Visit London
Where to eat in Hackney: The Brook
The Brook is a vegan restaurant and cocktail bar in Hackney. Even if you are not vegan (I am not), don't be scared to try it, the plant-based menu will not make you regret your choices.
After a long week of work we went to The Brook for a Sunday lunch. The restaurant was busy but not too chaotic and we got a table near the bar.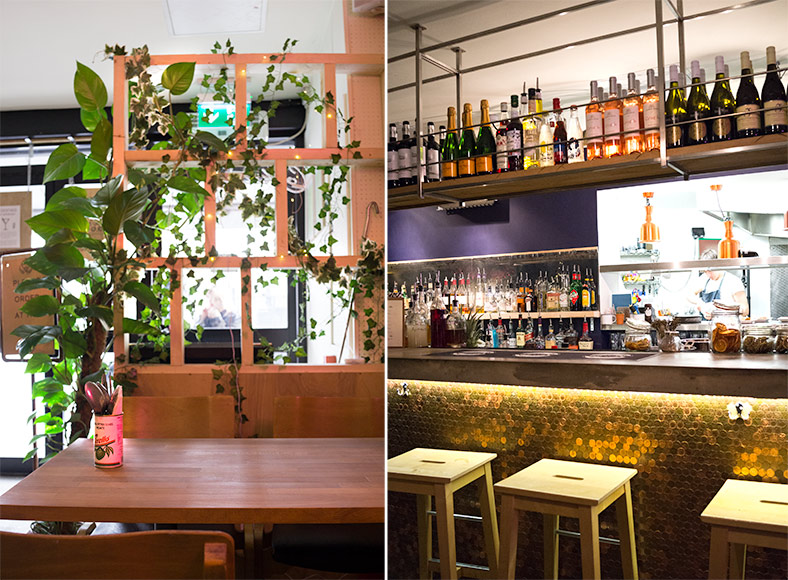 We ordered a starter to share
PAN SEARED 'SCALLOPS' on a bed of lentils.
I am not a big fan of mushroom, but I liked that as the mushrooms were perfectly cooked, tasty and not too "mushy"!
Then I got a SMASHED AVOCADO ON SOURDOUGH TOAST with balsamic dressed tomato & rocket salad.
The portion was very generous (I got 4 slices of bread) and the sourdough was delicious!
Giuliano got the SUNDAY ROAST:
walnut & cranberry nutroast with roasted potatoes, sage & onion stuffing & seasonal vegetables, pic below.
It is a very filling dish and the vegetables were juicy and luscious.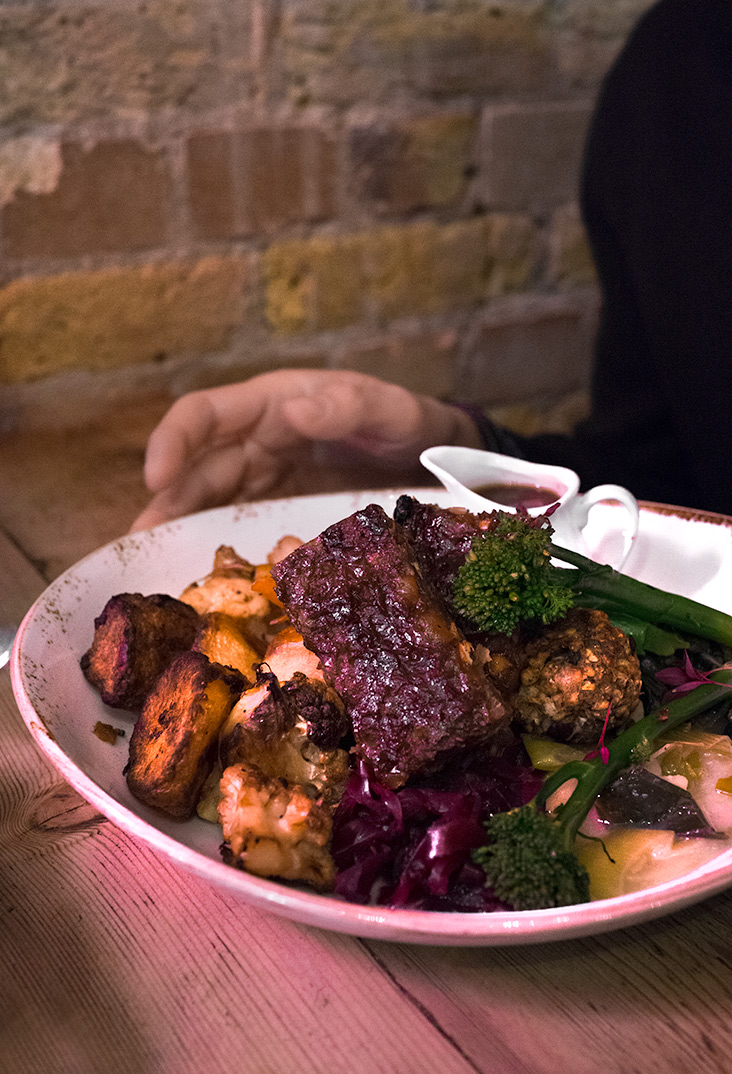 To drink we went classic with a Bloody Mary and a Mimosa.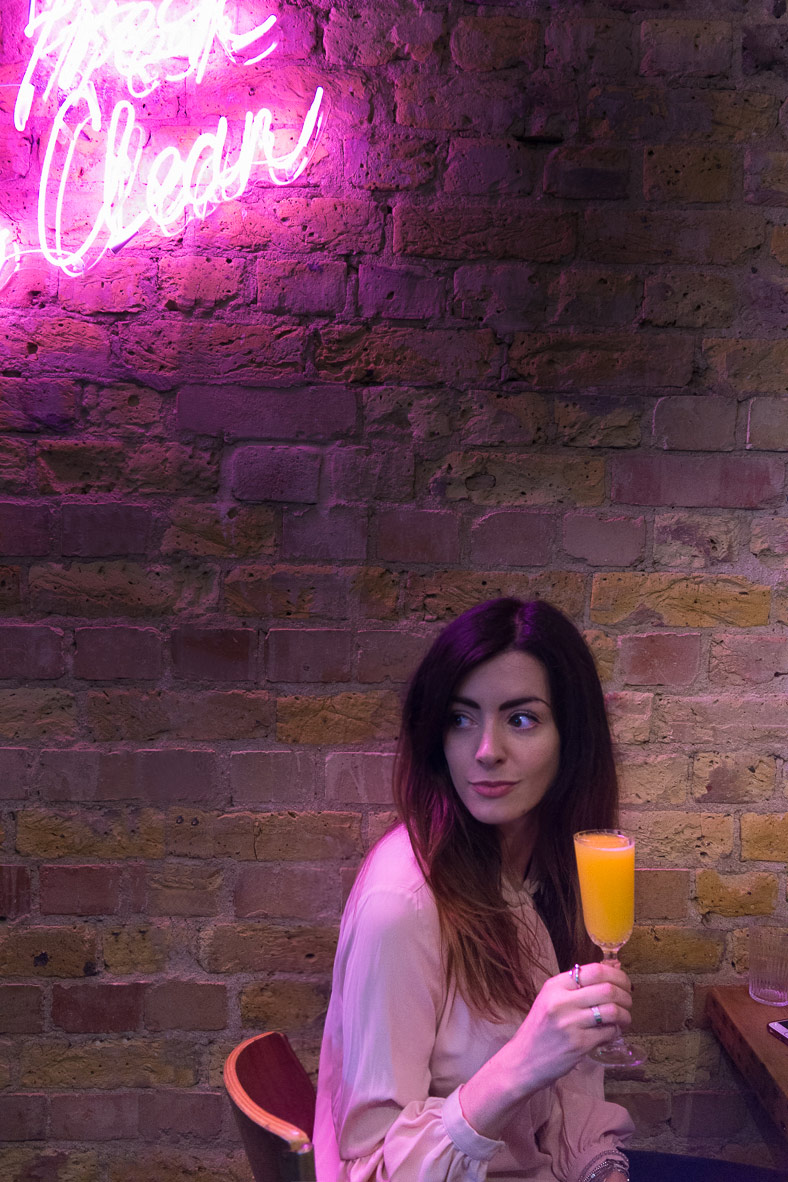 After all of the above we were full but got tempted by the desserts we saw on another table (I always get food envy :-D) and we decided to order a BANOFFEE PIE with whipped coconut cream and the mouth-watering COCONUT PANNA COTTA with pineapple, chilli & ginger relish.
If you are planning to visit The Brook, save room for desserts, you can thank me later. 🙂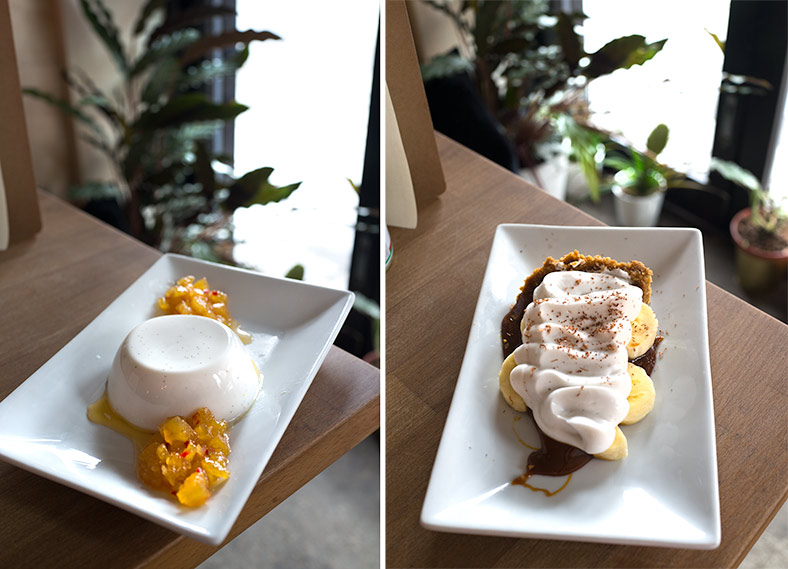 The Brook vegan restaurant
171 Mare Street
Hackney E8 3RH – London
Our meal was complimentary.
P.s. I have to mention in the guide HOUSE OF HACKNEY, even if the shop is in Shoreditch High Street.
It's a fabolous interior shop where you can find wallpapers, fabrics and home accessories that rework the classic British tradition for the younger generations.
PINTEREST ⬇️⬇️⬇️