When I moved to London, 6 years ago, on the first night I went out with some friends and had dinner in a nice, local, Thai restaurant.
I remember ordering a salad: it was an explosion of new flavours and smells and… I even ended up in tears!
The salad was too spicy for me… I had no idea that Thai cuisine uses chilies A LOT! Much more than my mouth was used to. 😀
Lesson learned: read menus carefully and chat to the waiter before ordering. 🙂

During these years in London, thanks to my Thai friends and a great holiday, I fell in love with Thailand and its zesty, spicy and flavorful cuisine.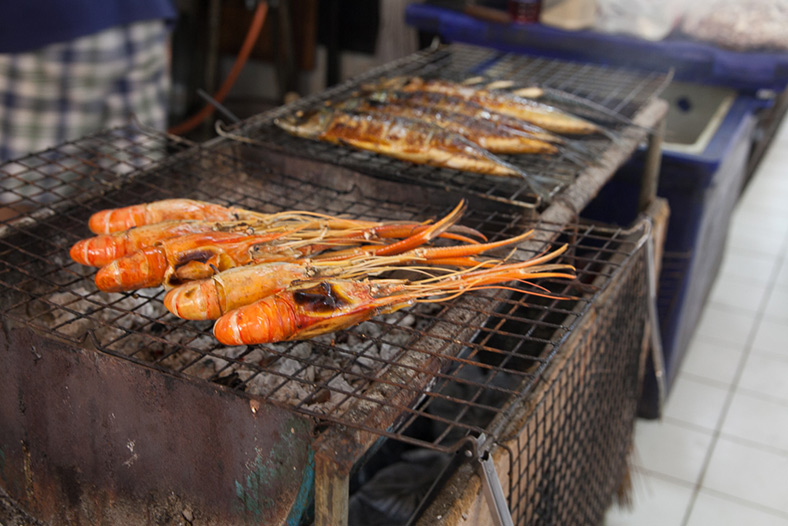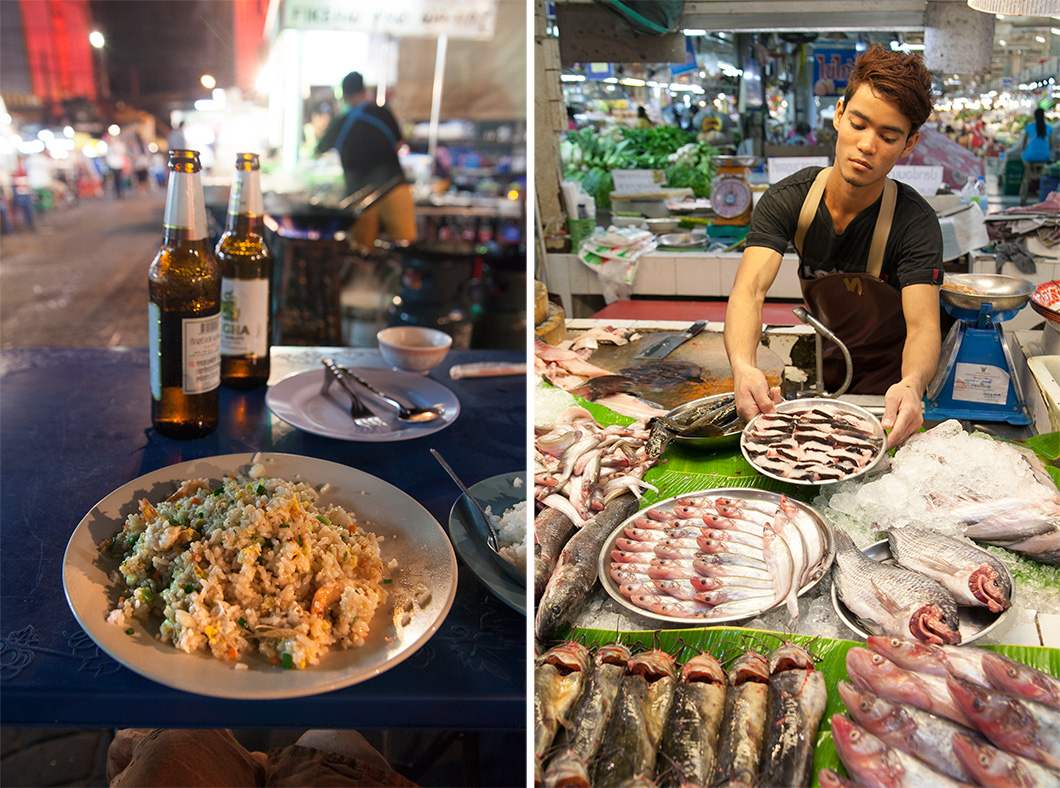 Night and day Markets in Bangkok.

Here are my favourites Top 5 foods to try in Thailand
Note: Many Thai dishes can be ordered with chicken (gai) or pork (moo) as well as with all kinds of vegetable variations.  Don't be afraid to try new combinations!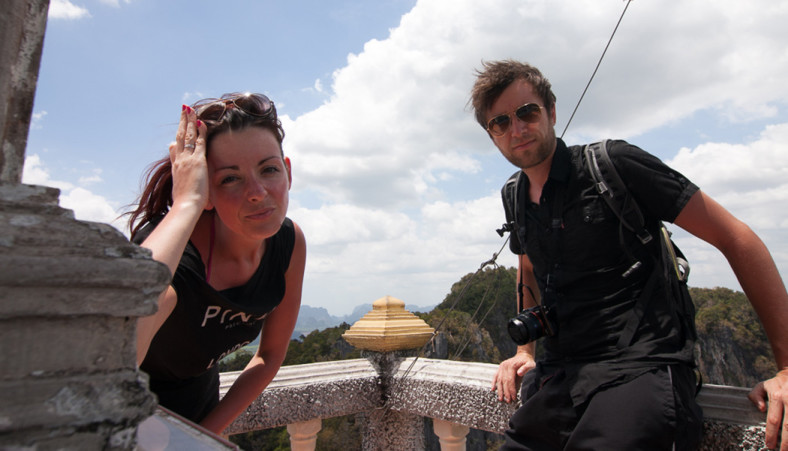 Sonia & Giu -> US 🙂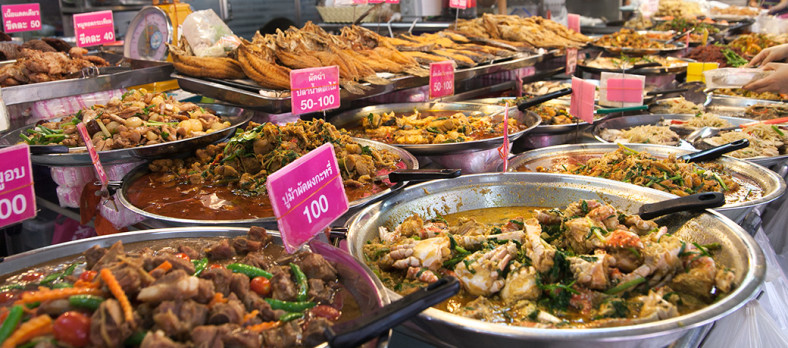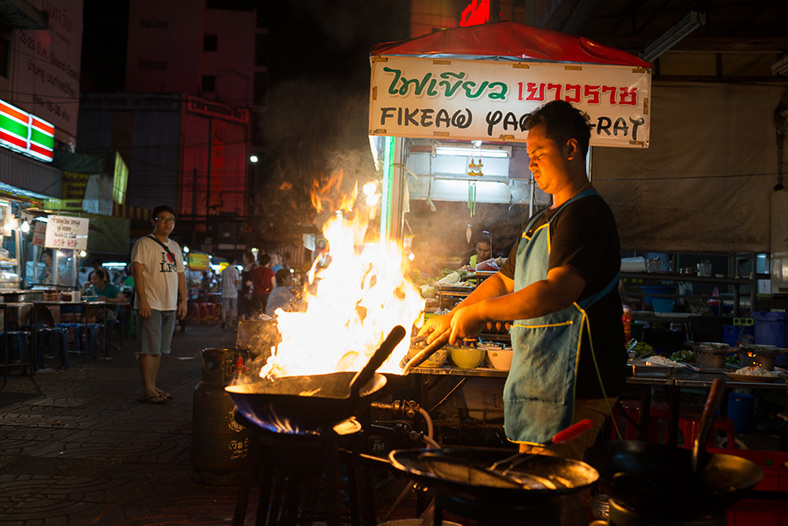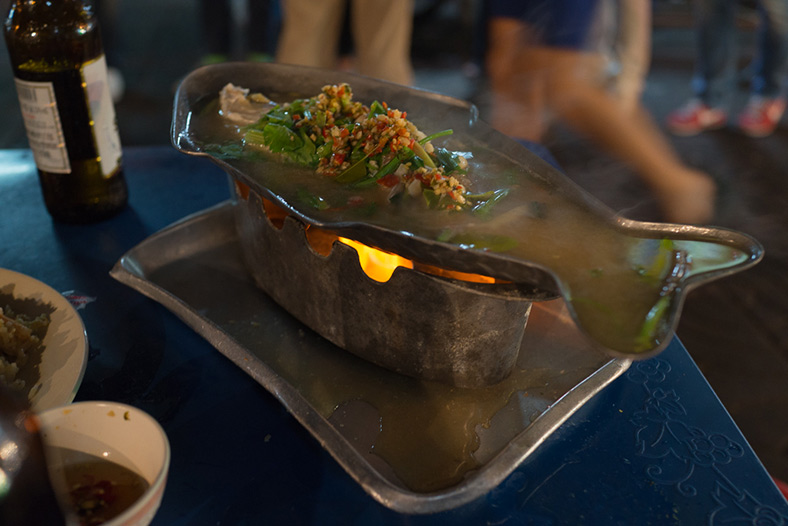 Thai food market
Pad Thai
Pad thai is a global ambassador of Thai food, invented in the 1930s by a Chinese-Thai chef.  These stir-fried rice noodles with egg, tofu and shrimps are one of the best-known examples of Thai cuisine and one of my once-a-week dinner.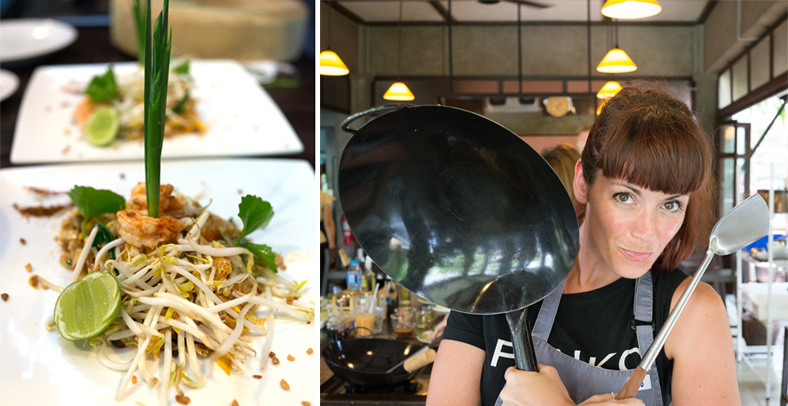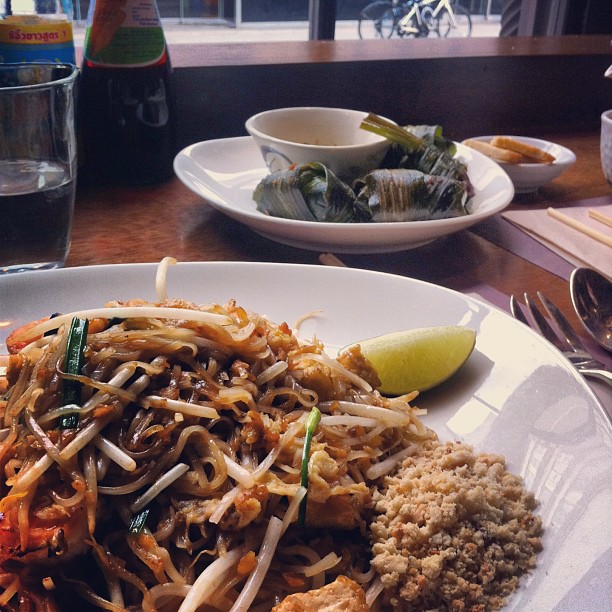 Green Papaya Salad
I tried my first green papaya salad, also known as som tam, on a paradisiac beach in Krabi, during my first holiday in Thailand.
This is one of the most popularly consumed dishes: strips of unripe papaya pestled with tomato, long beans, chilli, lime and fish sauce, often served with a side of sticky rice. ?
Just delicious.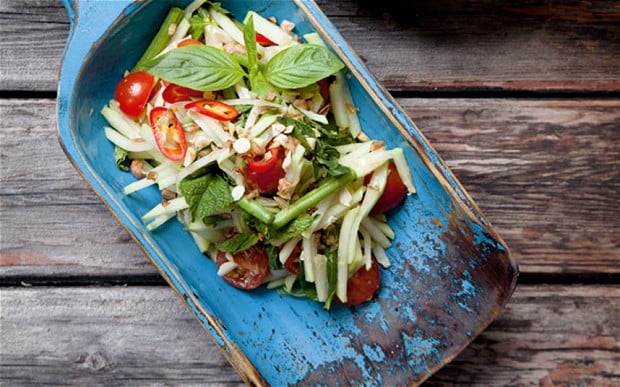 Photo: Andrew Hayes-Watkins – The Telegraph
Tom Yum Soup
Tom yum soup is a low calories soup that I would eat every day if I could only handle it.
This soup is incredibly spicy and even if you tried to order it "not spicy," it is quite challenging. 🙂
The basic broth is made of stock, lemongrass, kaffir lime leaves, lime juice, fish sauce, and crushed chili peppers and the most popular version is with shrimps. Both good bets!
Tom Kha Kai
This soup is perhaps less popular than the Tom Yum, but it's equally delicious and easier on the palate if you like your food not too spicy. The base is a stock and coconut milk broth, with a lot of galangal, kaffir lime leaves, lemongrass, Thai chili, coriander, mushrooms, chicken (Kai), fish sauce and lime juice. You get the richness of the coconut, the citrusy fragrance of the galangal and lemongrass, the salty punch of the fish sauce. Like most Thai food is made of simple, fresh, ingredients where many completely different flavours are layered together in a mouth-watering ensemble. It surprises you and makes you come back for more. 🙂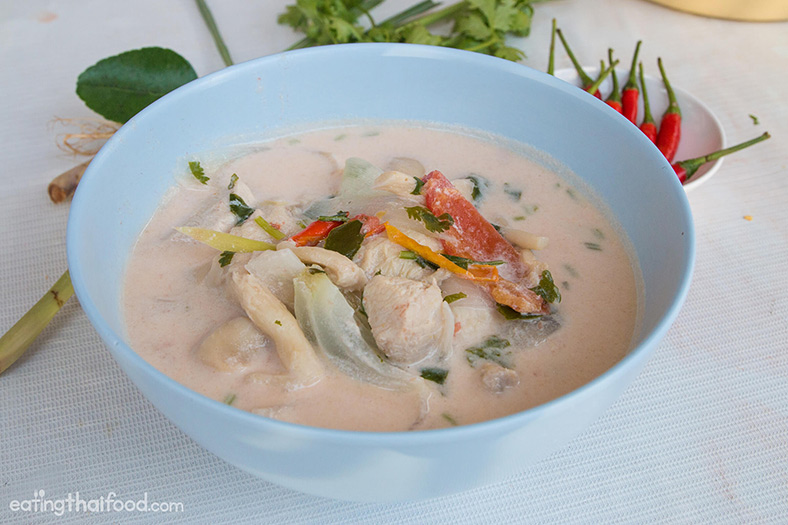 Photo: https://www.eatingthaifood.com
Mango Sticky Rice
Put sweet mango, sticky rice and coconut cream syrup all together and you'll get a delicious, incredibly sweet, dessert.
I don't have a sweet tooth but this is highly recommended!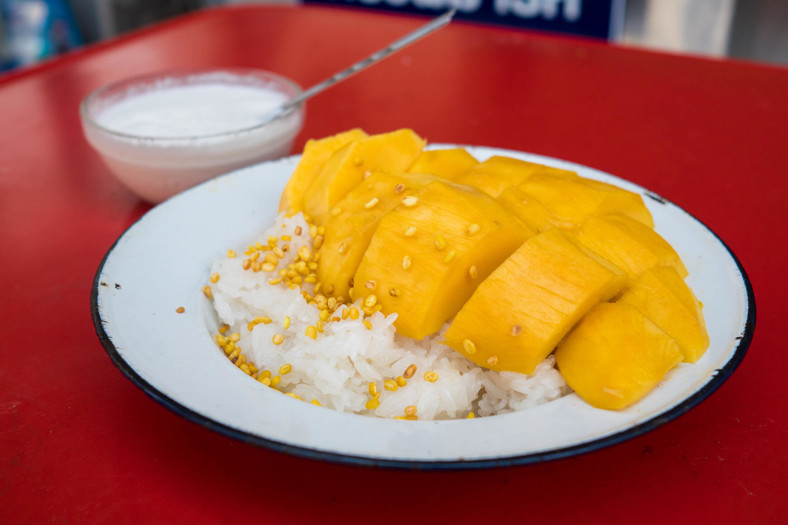 Photo: www.eatingthaifood.com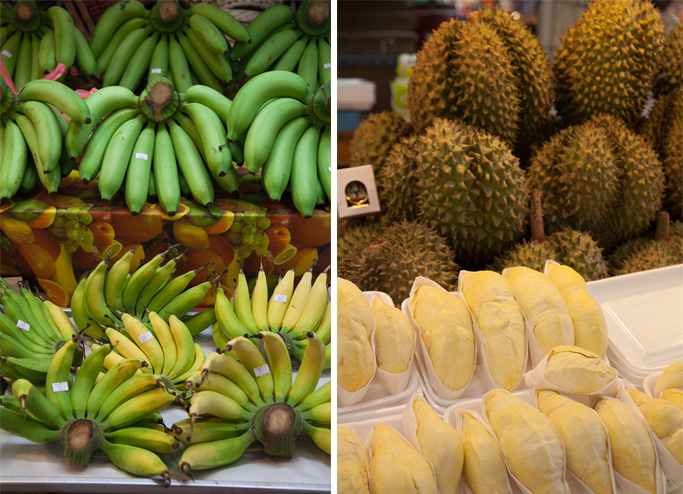 BONUS DISHES 🙂
Khanom Tarn
These small little cakes are made from palm heart and I saw them for the first time in a night market in Bangkok. They are steamed in palm branches and then served along the streets of Bangkok as a street food.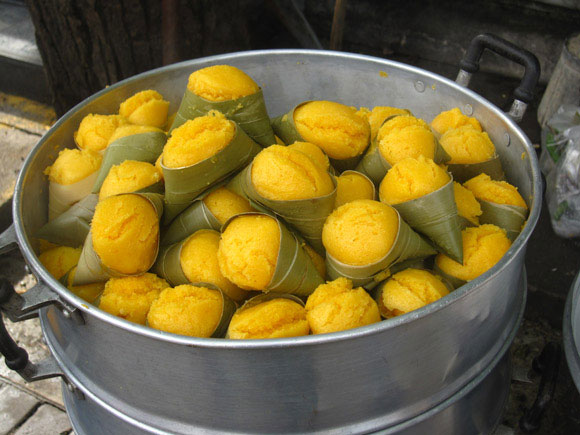 Photo: migrationology.com
ROTI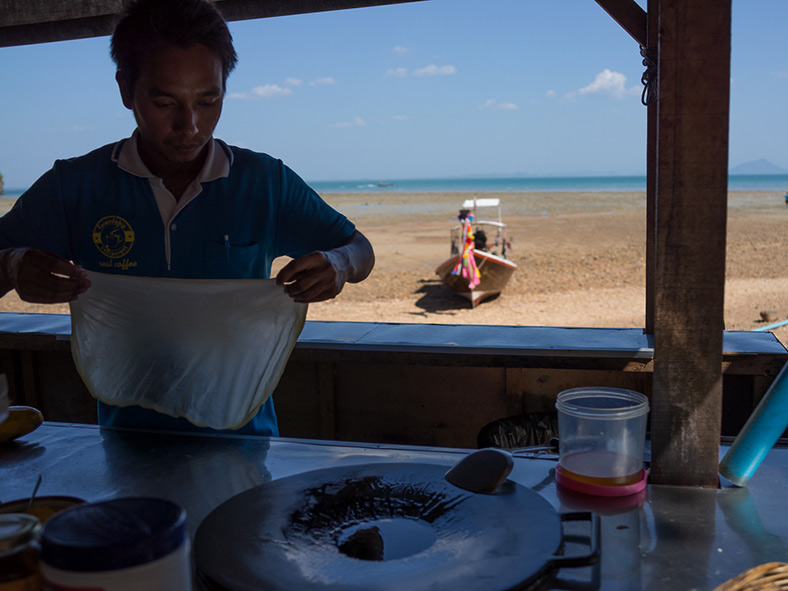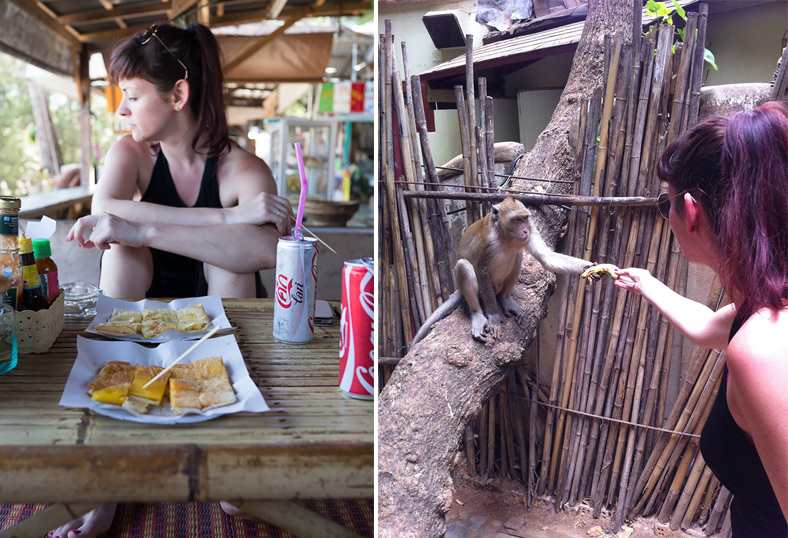 What do you think of this article?
What are the top THAI food that you would recommend?
Any other dishes to add?
Disclaimer: Article in collaboration with destination2.co.uk
Salva
Salva
Salva
Salva
Salva
Salva
Salva