English Version only.
Are you ready to celebrate Shrove Tuesday AKA Pancake Day? Today is the day, immediately preceding Ash Wednesday, which is celebrated in some countries like UK, by consuming pancakes.
In order to get ready for that, last week I have been to the prestigious Le Cordon Bleu institute where Tom Brown, head chef at Nathan Outlaw's 'at The Capital', taught me the recipe for a succesful pancake with a rhubarb compote.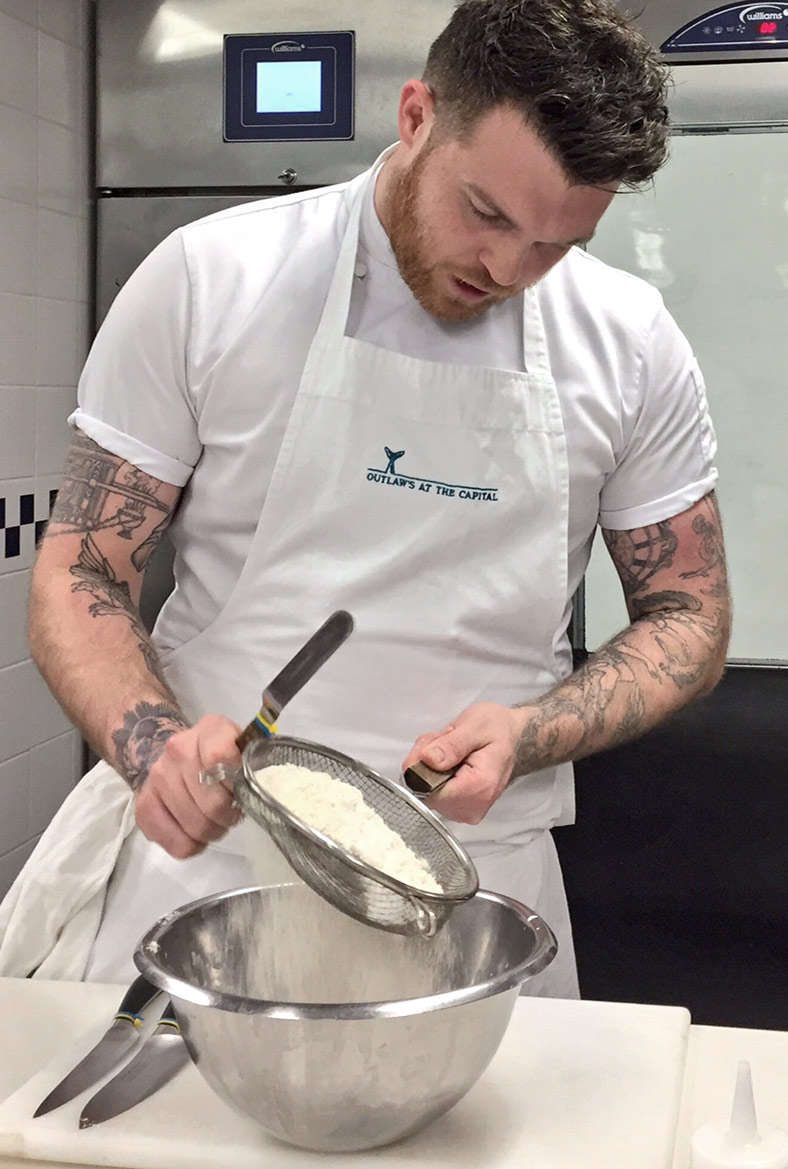 It was the first time I cooked rhubarb and I was surprised by how easy it was, see the recipe and let me know if you try it.
Note: my friends at Great British Chef are running a competition on Pancake Day asking people to share a snap of their favourite toppings on Instagram or Twitter with #flipyourfavourite. P.S.: you can win a Mason Cash bundle worth £80! Good Luck 🙂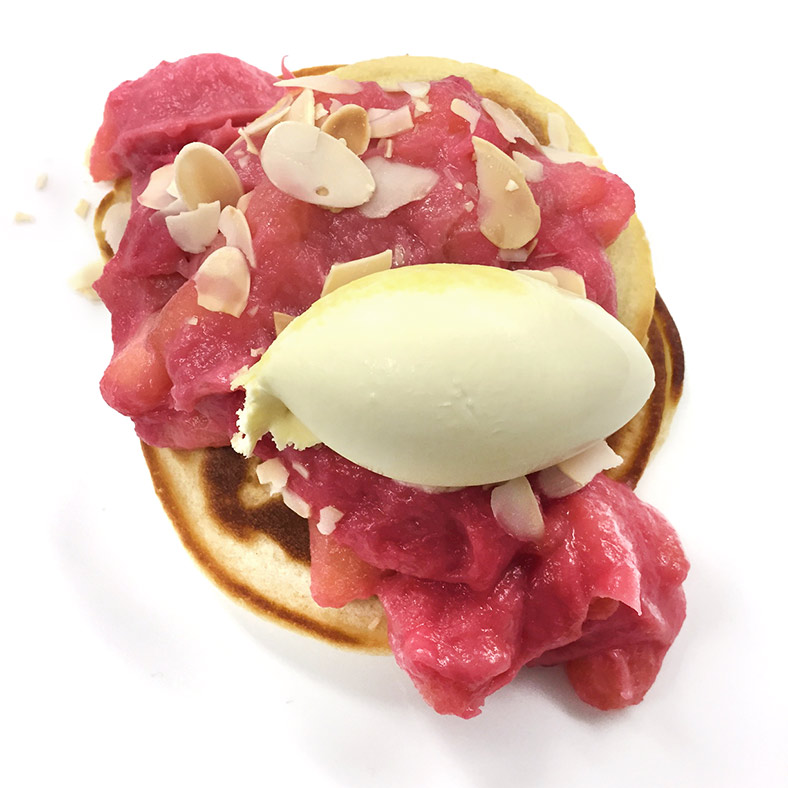 Pancakes with rhubarb, almonds and clotted cream
Ingredients – Serves 4-5
Pancake batter
200g plain flour
1 tbsp baking powder
1 pinch of salt
1 tbsp sugar
1/2 tsp ground ginger
1 large egg
300ml milk
Rhubarb compote
500g forced rhubarb, washed and trimmed
1 large Braeburn apple, peeled and cored
50ml ginger beer
50g butter
50g caster sugar
To serve
Toasted almond flakes
Clotted cream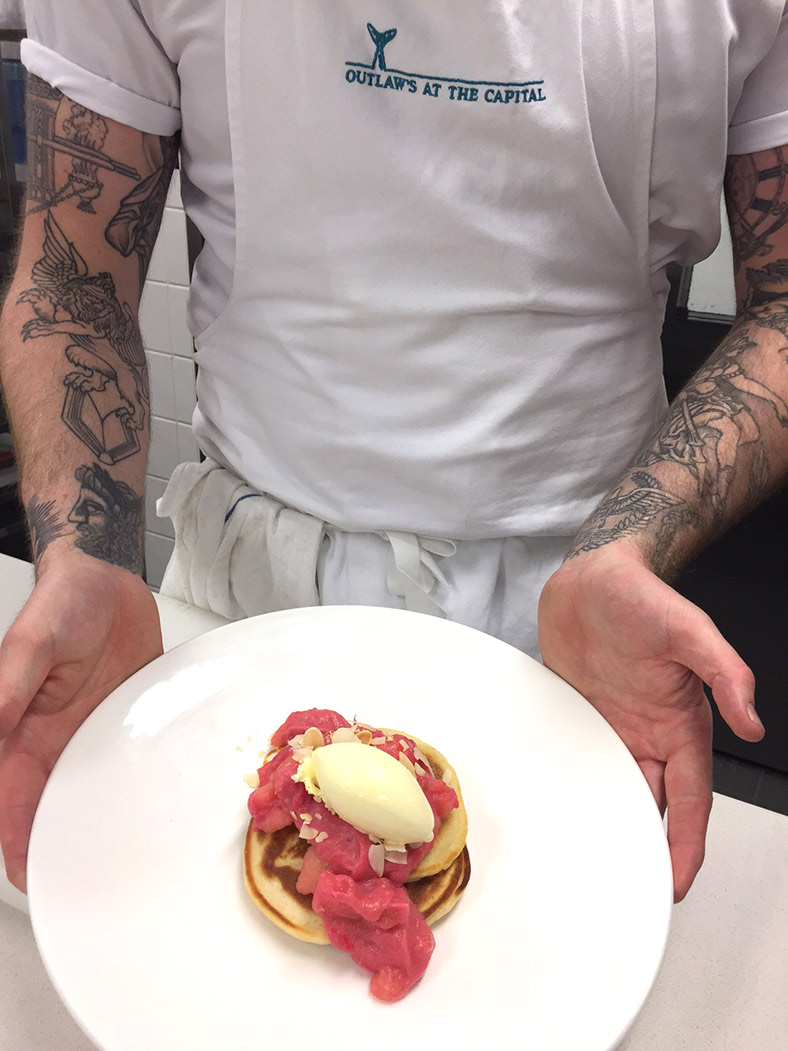 Preparation time – 30 minutes
To make the pancake batter, sieve the dry ingredients together into a mixing bowl.
In a separate bowl beat together the milk and eggs then whisk into the dry mix.
Once smooth, cover and leave to rest in the fridge for an hour prior to use.
To make the rhubarb compote, roughly chop the rhubarb and apple into 2cm chunks.
Melt the butter in a pan and add the rhubarb, apple, ginger beer and sugar. Gently cook down until thick and sticky, see the photo.
Make pancakes using the batter.
To serve, stack the pancakes on top of each other and top with a generous spoonful of the compote, some clotted cream and a handful of toasted almond flakes.
You can find more pancake recipes here.
Salva
Salva
Salva
Salva
Salva
Salva