Last week I was invited to discover the Norwegian Fjord Trout by the Norwegian Seafood Council at the lovely Bourne & Hollingsworth Buildings in Clerkenwell. The Norwegian Fjord Trout is now hitting the market in the UK and I was very happy to try it and find out about the many healthy attributes of this oily fish.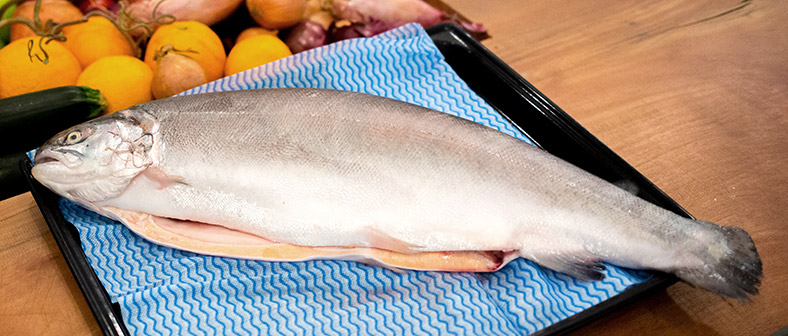 What makes Norwegian Fjord Trout unique?
It's 100% sustainable
The Fjord Trout is raised in the pure and cold Norwegian fjords where seawater meets meltwater from the glaciers and the Norwegian seafood industry prides itself on adhering to severe sustainable farming practices.


The taste is very delicate
The Fjord Trout doesn't have a strong fishy taste which can make it palatable to people that don't usually like fish. It's also perfect for raw and marinated dishes like sashimi and ceviche. Expect to see Fjord Trout on sushi menus in the near future. 🙂
It's very healthy
Unlike salmon, Fjord Trouts store fat mostly in their abdomen, which means the meat is leaner and firmer and is packed with protein and omega-3 fatty acids.
During the night I had the pleasure to try:
the poached Norwegian Fjord Trout with crushed horseradish potatoes from Adam Gray: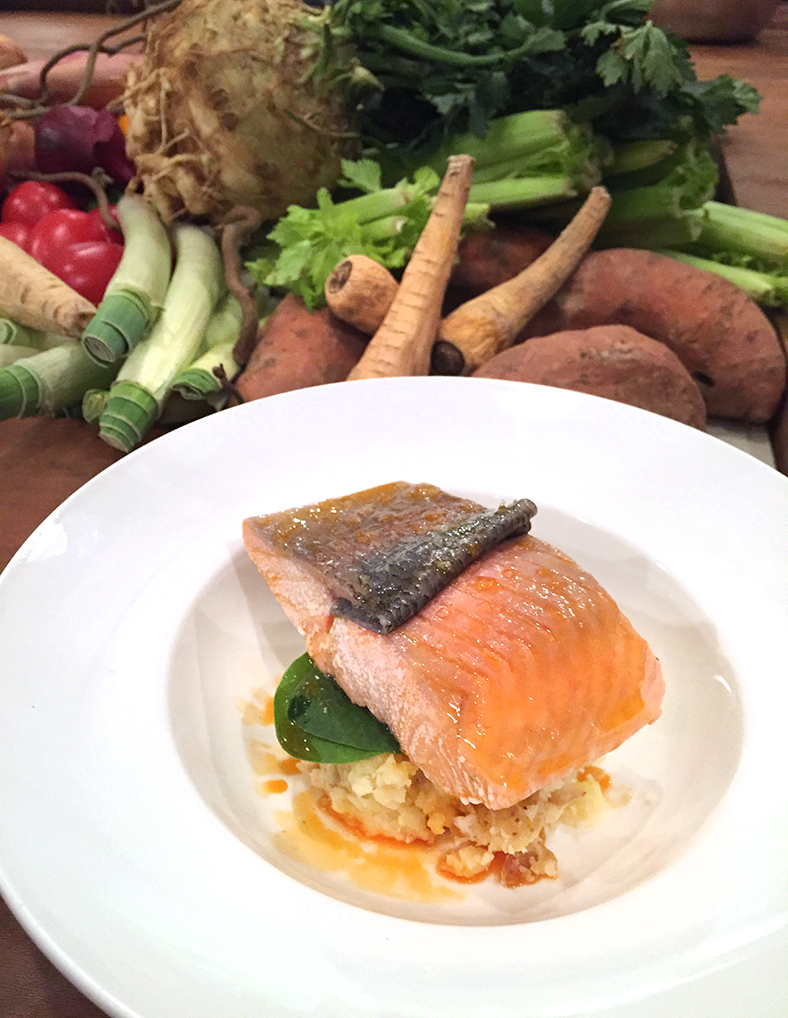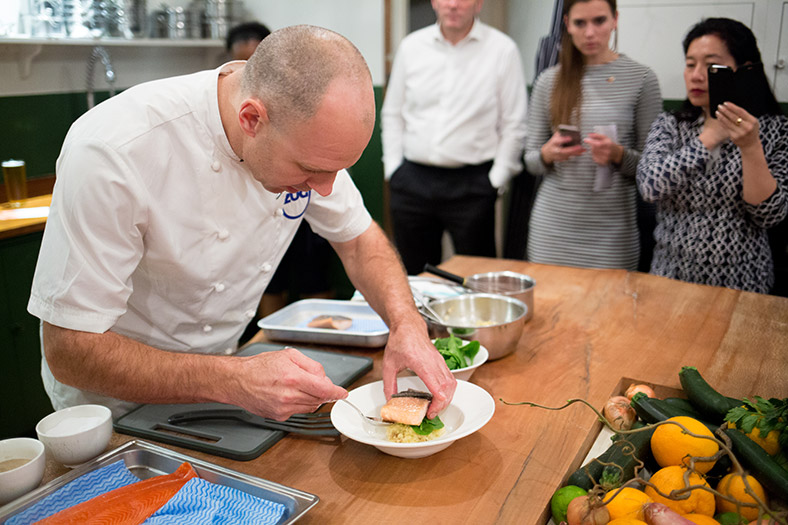 and the Pan-roasted Fjord Trout with lentils, crispy bacon and chervil by Daniel Galmiche. For a healthier version just avoid the bacon, chef Daniel approved my variation. 🙂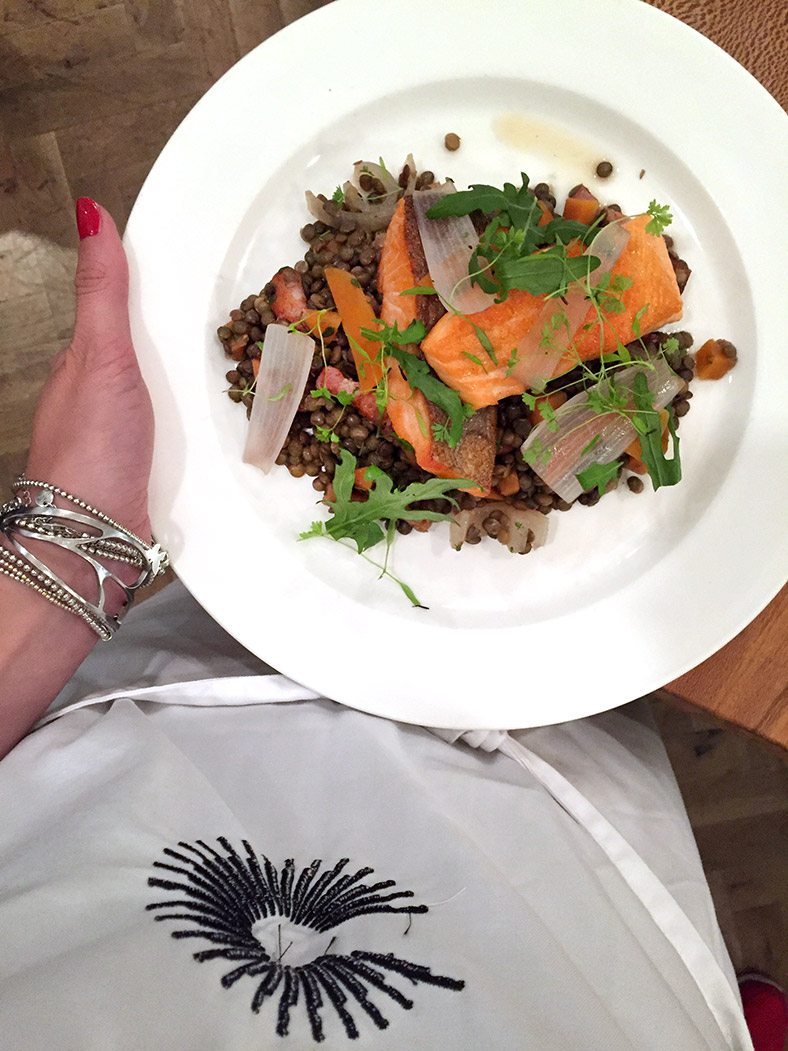 The chef, intent on deboning the trout. Below the full "how to" video.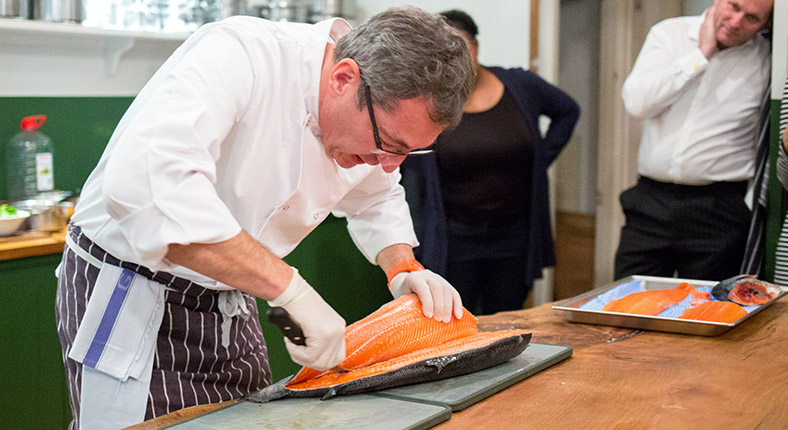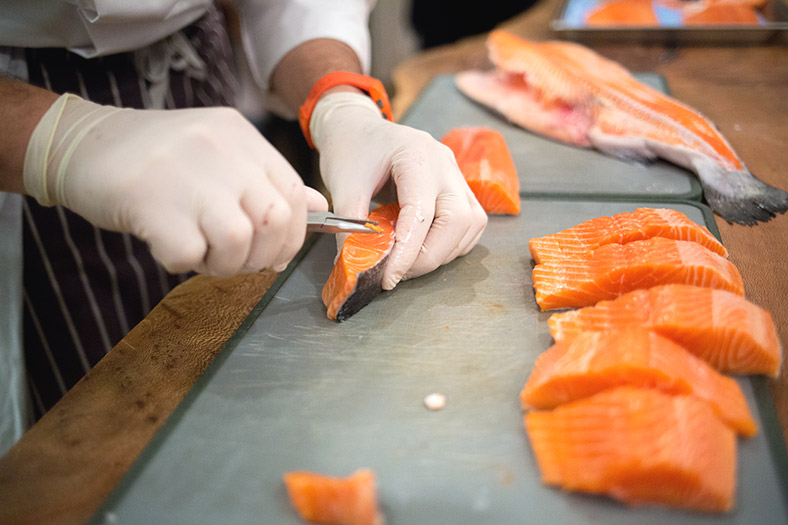 My love for the Norwegian Fjords keeps increasing, hopefully, one day I will be able to visit and see the fishing with my own eyes.
P.S. let's in keep in touch because I will soon have a surprise for you. 🙂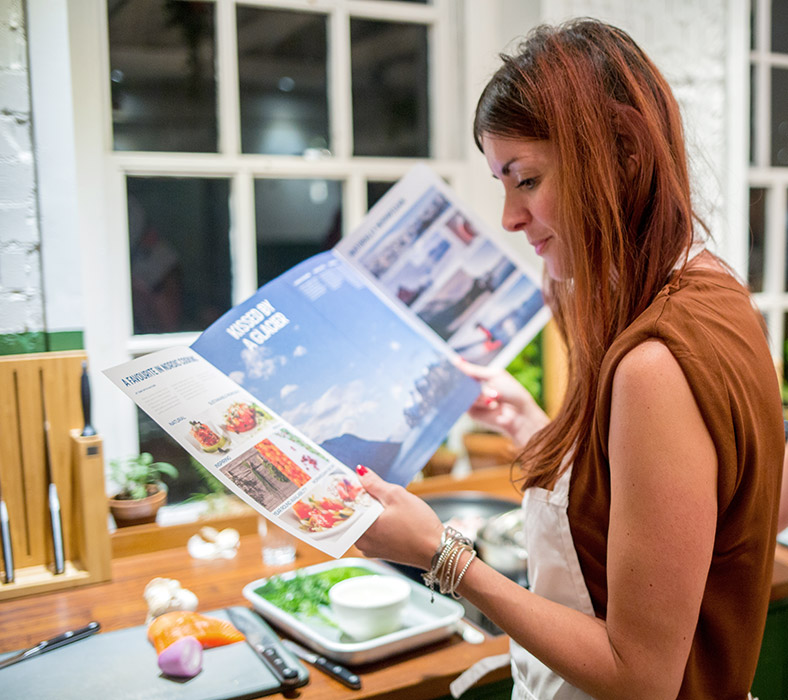 Disclaimer: this article is in collaboration with the Norwegian Seafood Council,  all thoughts and opinions are my own.
Salva
Salva
Salva
Salva