English Version only.
Lake Iseo, in Lombardy, has recently became very popular thanks to the intervention of Christo and his extraordinary installation inaugurated on 18 June.
The artist has designed a three kilometer long "path on water" consisting of 200,000 polypropylene blocks covered by 70,000 square metres of iridescent yellow fabric.
You will be invited to walk barefoot, sit on the platform and be lulled by the gentle movement of the water.
After the 16-day run, on the 3rd of July, all of the components will be removed and industrially recycled.
The project is funded entirely by the sale of Christo's original works of art.
Notes
the installation is completely free
the floating piers are closed  every night from 10pm to 7.30am
bring a bottle of water and a hat with you, Summer is very hot here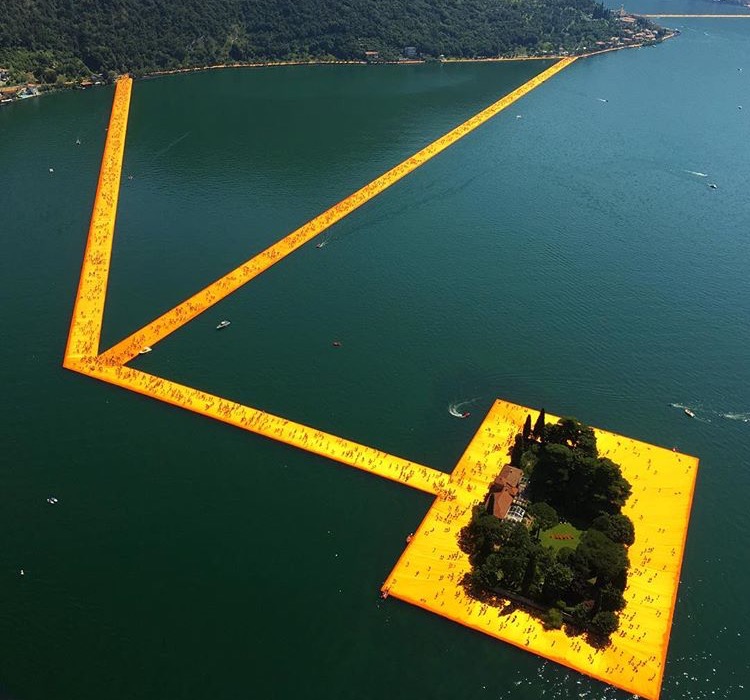 photo by Marina di Guardo