English Version only.
Last month, after so many years I have met the Michelin-starred chef Roberto Petza during an event organised by the Great Italian Chefs, where Roberto teached us how to prepare a beautiful salad of Jerusalem artichoke with Lavazza Kafa coffee dressing. Roberto owns S'Apposentu a small restaurant placed right in the heart of Sardinia and he flew to London right for the evening.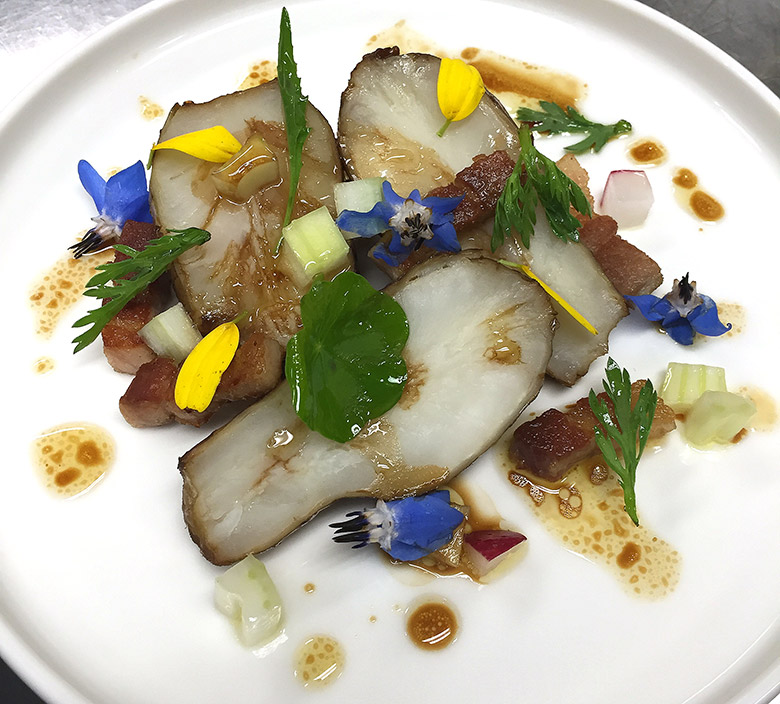 Above Roberto's finished dish
The event has been held at the Le Cordon Bleu in London, the ultimate cookery school to train in the pâtisserie field. Come back to the blog on Wednesday for a stunning sweet recipe directly from them!
Before I leave you with the recipe, below you can see my version of the dish, I am very proud of the result, what do you think? 😀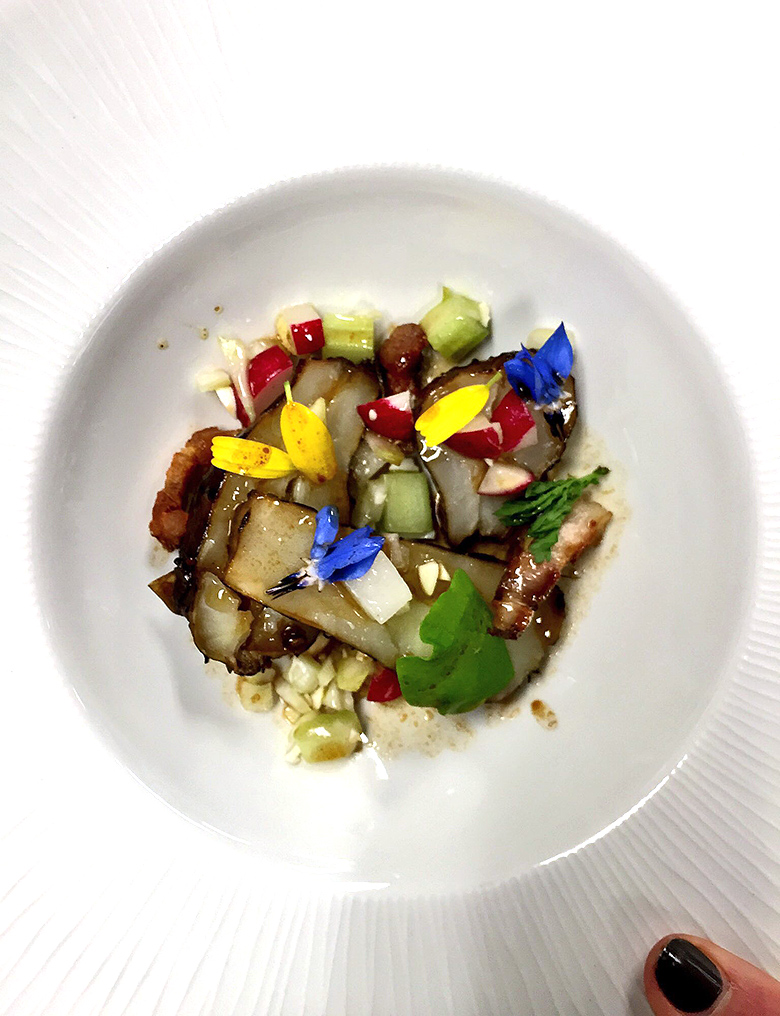 Ingredients 2-4 people
300g Jerusalem artichokes, washed
50g shallots, sliced
100g breakfast radishes, washed
3g coriander seeds
5g rosemary
5g thyme
10g mustard seeds
5g marjoram
1 clove garlic, sliced
20ml Lavazza Kafa espresso (it's one regular espresso cup)
3 flaked almonds
1 celery stick
1 fennel
200g Pancetta lardons
6tbsp extra Virgin Olive Oil
Salt
Method
Heat a frying pan over a medium heat with 3tbsp of oil.
Add the Jerusalem artichokes with the shallots, garlic, herbs and spices. Season and cook over a low heat for 15-20 minutes, until cooked through.
Fry the chopped pancetta in a separate pan until crispy and then add the cooked Jerusalem artichokes, coat in the bacon fat and keep them warm until ready to serve.
Dice the fennel, celery and radishes into 0.5cm cubes. Roughly chop the almonds and mix everything together in a bowl with a pinch of salt and pepper.
Whisk together the coffee, 3 remaining tbsp of oil and salt.
Cut the Jerusalem artichokes in half and arrange on a plate. Dress the raw vegetables with the dressing and spoon around. Add the bacon lardons and garnish with edible flowers.