The Afternoon Tea is a ritual introduced in Britain in the early 1840s.
Usually it's composed of finger sandwiches, scones with clotted cream and jam, sweet pastries and cakes.
I always been fascinated by this British habit: use precious porcelain cups instead of my usual mug, have mini sandwiches with friends in an elegant hotel room and enjoy life without any rush, it's something that I always admired.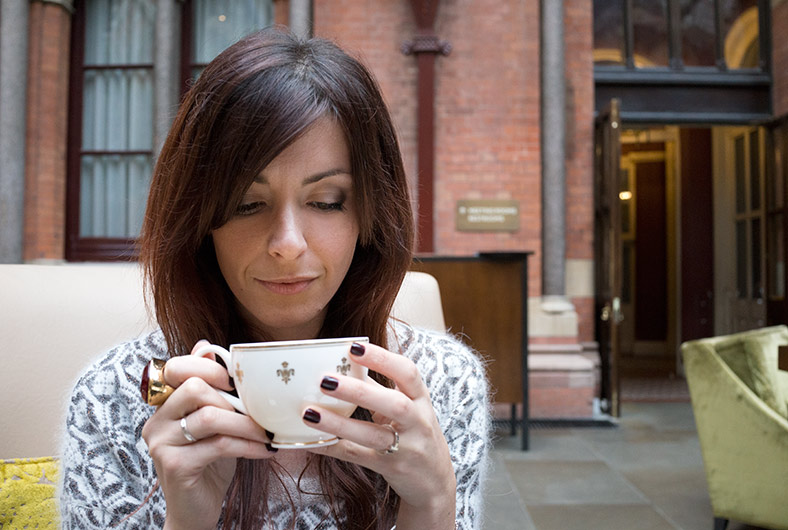 I revelled in this pleasure once again at The Hansom Lounge at the St. Pancras Renaissance Hotel.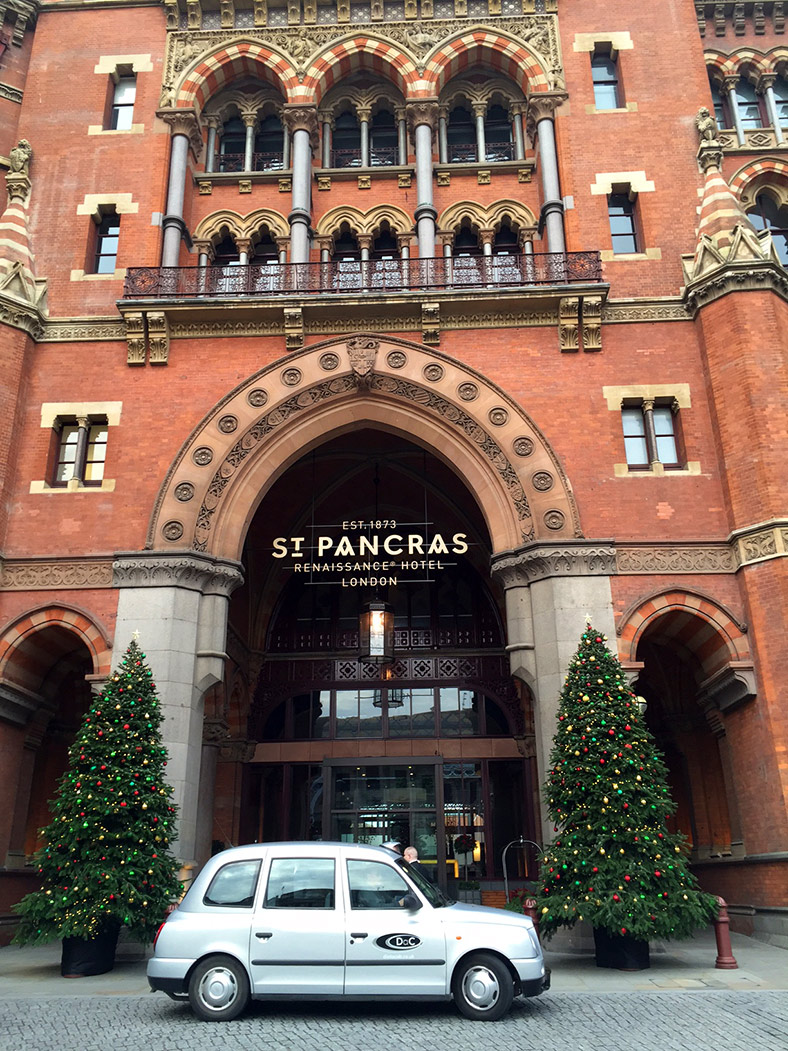 The Hansom Lounge occupies the former cobbled road where Hansom cabs – a horse-drawn carriage –  used to pick up their passengers. With a vaulted high glaze ceiling, the lounge offers a unique Victorian location to relax, have a drink or enjoy an afternoon tea.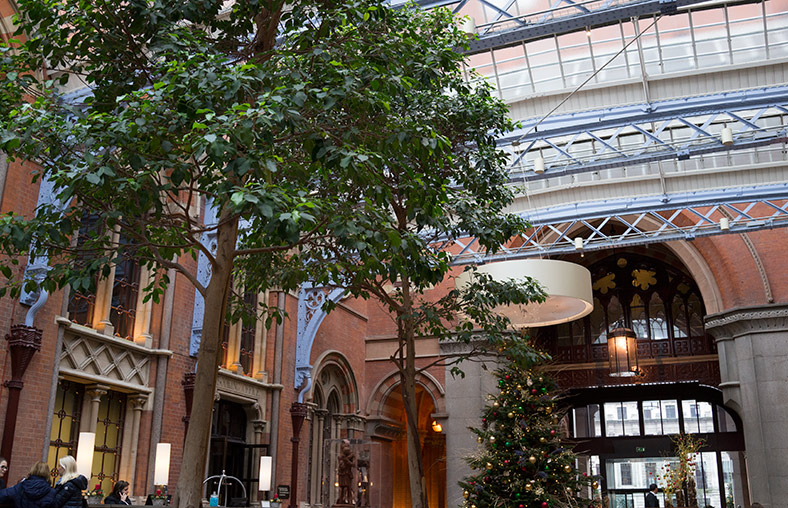 After the welcome, we were guided to our table and given the menu to choose drinks. We both decided to have a Green Whole Leaf tea and a glass of  Veuve Clicquot Yellow Label Brut. This time of the year many additional festive options are available, like mulled cider or champagne eggnog.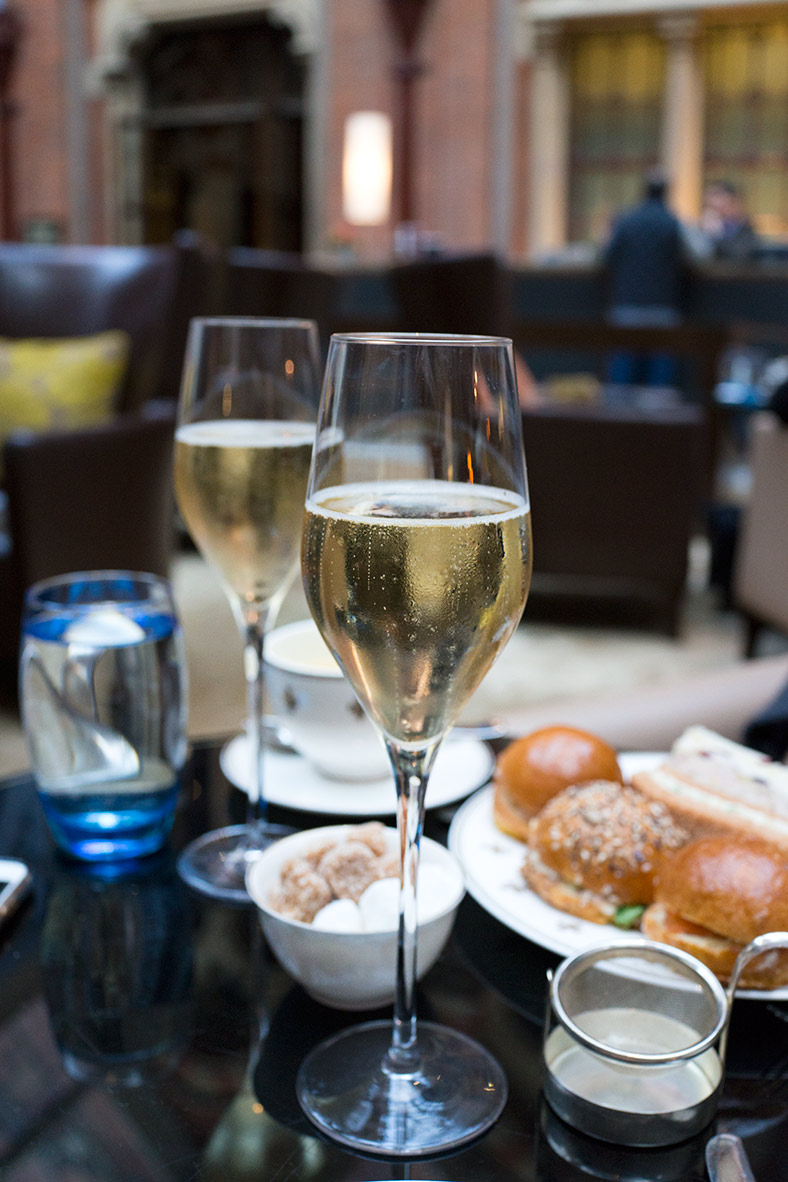 After the drinks our waiter brought us the sweet and savoury plates, as you can see in the photos the portions are very generous.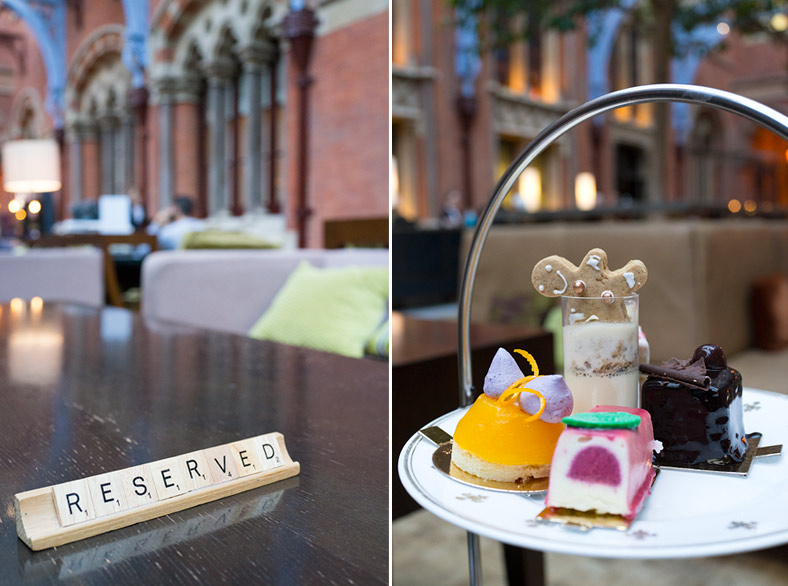 The Savoury part included
Smoked Salmon with Lemon Dressing on a Rich Brioche Bun
Honey Roast Ham, Wholegrain Mustard Mayonnaise on Pane Con Noci Bread
Roast Beef & Horseradish with a Brioche Bun
Cucumber & Cream Cheese on Beetroot Bread
Oven Roast Turkey, Cranberry Mayonnaise on a Seeded Onion Brioche Bun
Truffle Egg Mayonnaise, Mustard Cress on Cranberry Bread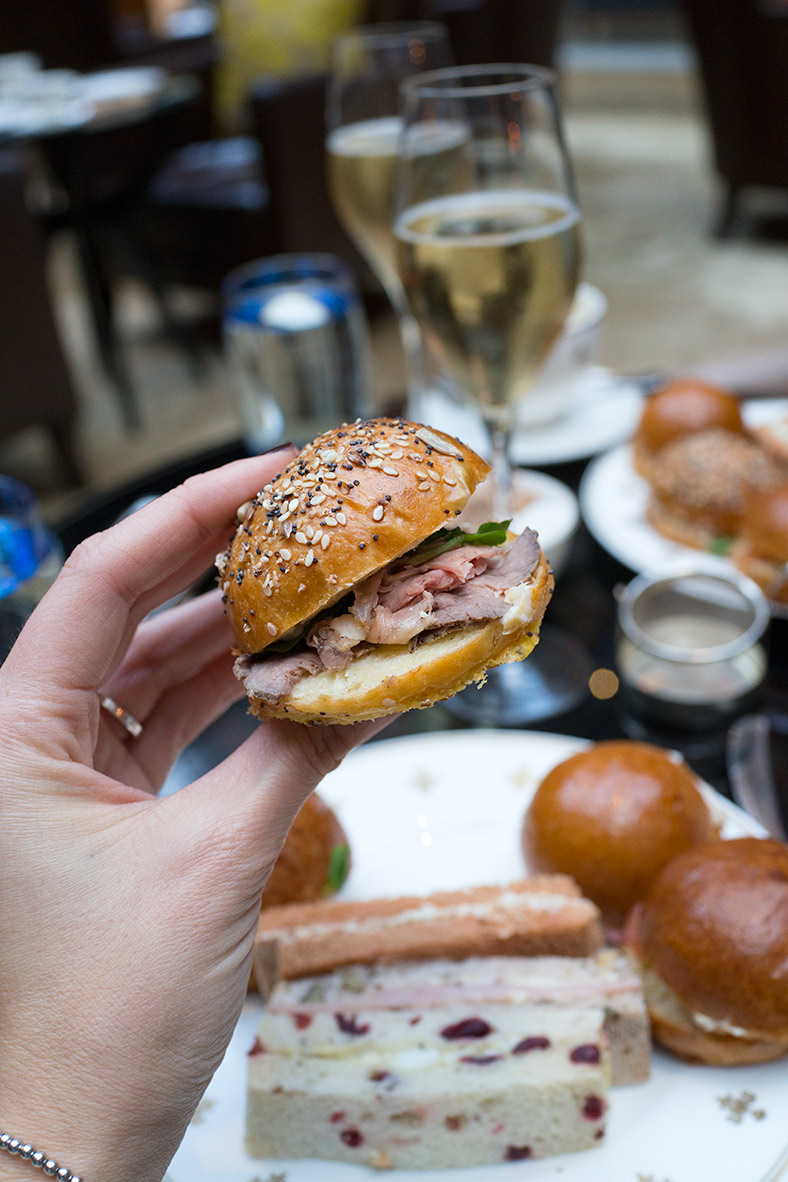 Then we had the plain & fruit scones served with Devonshire clotted cream & strawberry and apricot jam.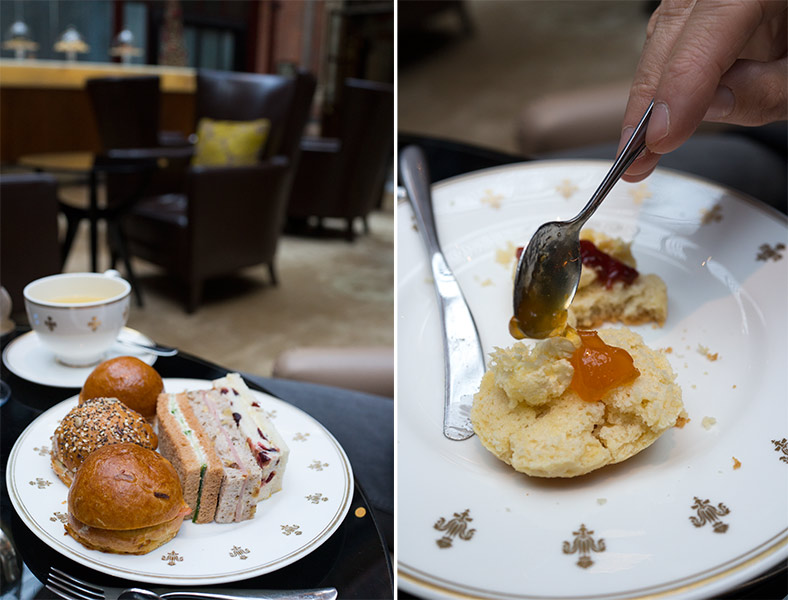 The sweet part was made up by
Cassis & Yoghurt with Redcurrant Jelly
Trio of Gingerbread
Clementine Jelly with Blackberry Meringue
Black Forest with Griottine Cherries
Raspberry Layer Cake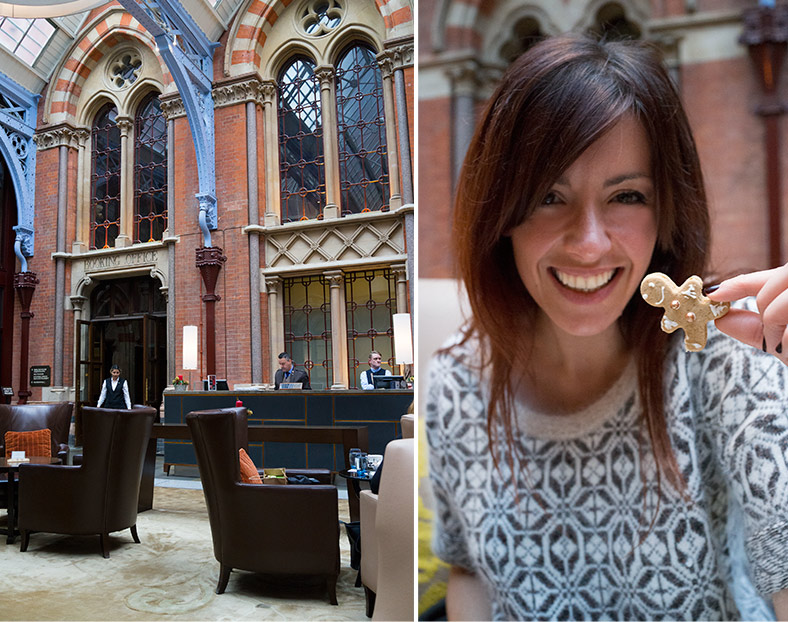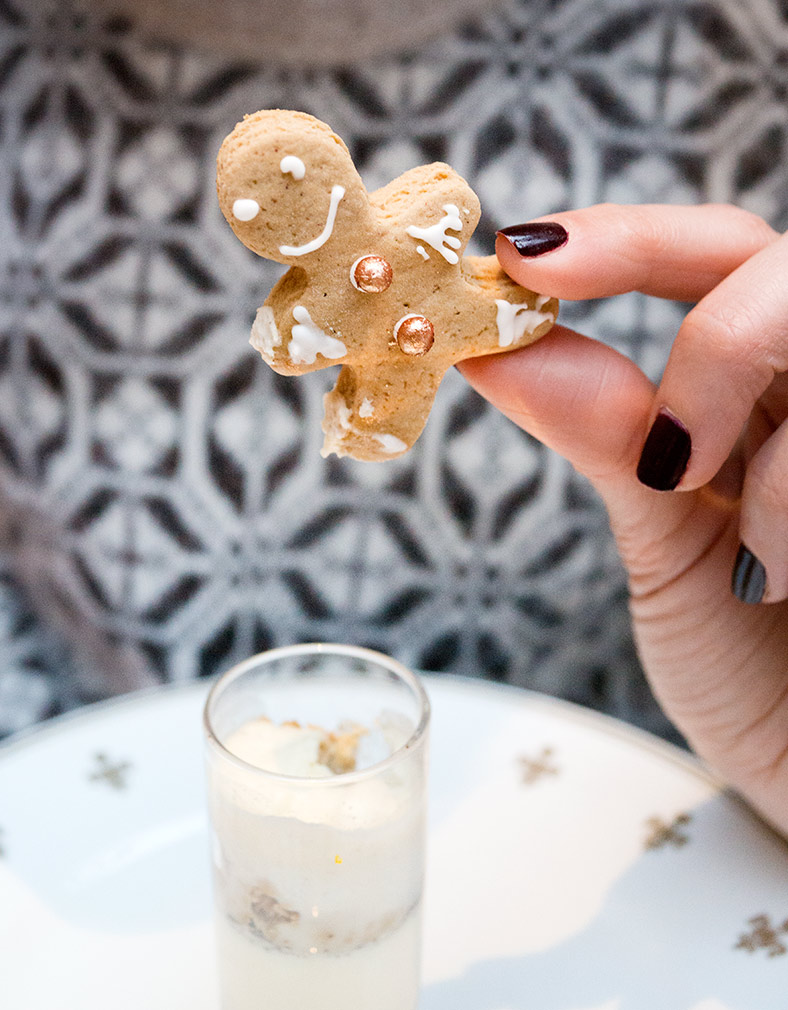 After we finished the afternoon tea, we went to see the staircase, do you remember "Wannabe" the first worldwide hit of the Spice Girls?
So tell me what you want,
what you really really want,
I wanna, I wanna, I wanna,
I wanna, I wanna really
really really wanna zigazig ha.
The staircase is here at the St Pancras Renaissance London Hotel. It's mesmerising in its grandeur, but especially from the top looking down!
So if you go to the Hansom Lounge or you stay at the hotel, don't forget to take a look at this architectural treasure.

Top treat: the Smoked Salmon and the Black Forest cake with Griottine cherries
Address: www.marriott.co.uk/hotels/travel/lonpr-st-pancras-renaissance-hotel-london

Cost: Festive Afternoon Tea £35, with a glass of Veuve Clicquot £45.
The wow factor: the location, the hotel is simple stunning, probably one of the most beautiful you will find in London.
Disclaimer: we were guests of St. Pancras Renaissance Hotel, but hopefully you'll trust this post is about an honestly enjoyable afternoon.
Salva
Salva