Having returned from a week of eating Ibérico ham and tapas in Madrid, a dinner at The Balcon seemed like the perfect way to get back into the London life.
The Balcon is the French all-day dining restaurant within the Sofitel St. James, part of the luxury-hotel group.
A stunning interior welcomed us at the door…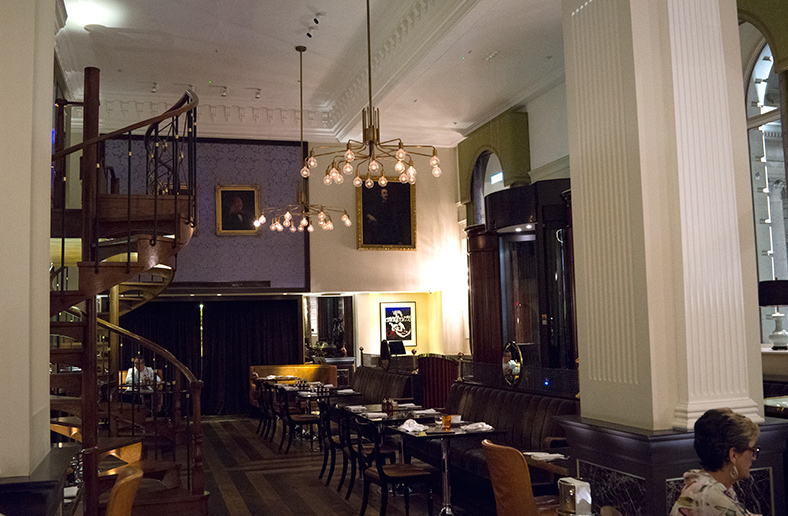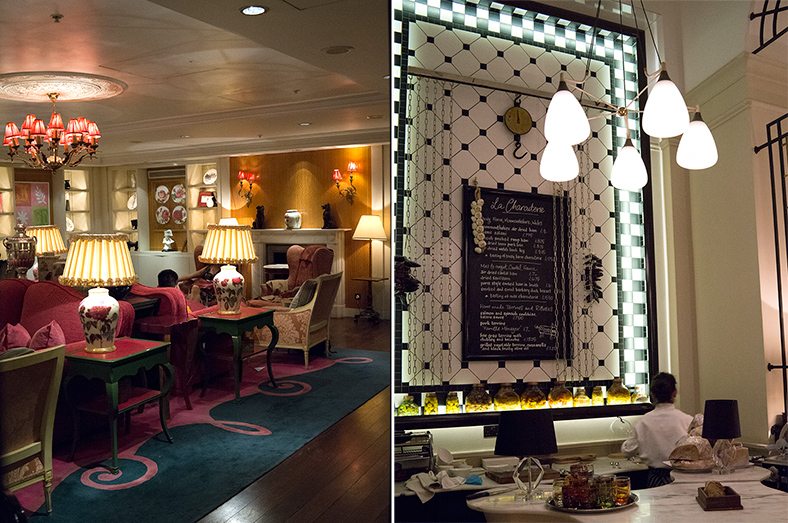 The delightful all-french staff walked us through the menu, kindly answering every question we could come up with. An iPad serves as the wine list, helping with finding the perfect pairings for your meal. Thanks to the iPad, you can take a (photographic) tour of the vineyards, learning about the environment where the wine is produced and its characteristics. We picked a fruity Wairau River, a Pinot Noir from the Marlborough region in New Zealand.
The Balcon's menu takes inspiration from a French brasserie so, if you're not up for a proper dinner, you can get something from the charcuterie table or some snacks at the bar.
The dinner started with some amuse bouche:
cucumber gazpacho
Tanqueray gin marinated salmon and tomato
pesto and mozzarella pressé.
As starter we had:
an indulgent Thermidor twice baked cheese soufflé with native lobster and crème fraîche sauce
also, highly recommended to us, the sweet pea slider in a cornbread madeleine, shallot jam, cucumber mint sauce.
As main course we chose:
Lemon sole with burnt butter, sage and wilted garlic spinach
Roasted Oxfordshire lamb saddle with seasonal vegetable navarin
and because I tried to be healthy I added a side of green salad… and mashed potatoes 🙂
Dessert:
a scrumptious financier with green apple sorbet and raspberry coulis
AND a vanilla ice cream profiteroles, hot chocolate and praline sauce
In retrospect, maybe I shouldn't have gone for the profiteroles. They were very rich delicious but I already had a big dinner, so probably a selection of the Parisian pastries would've been a better choice. No, the option or not having a dessert in a French restaurant, is not worthy of consideration. 🙂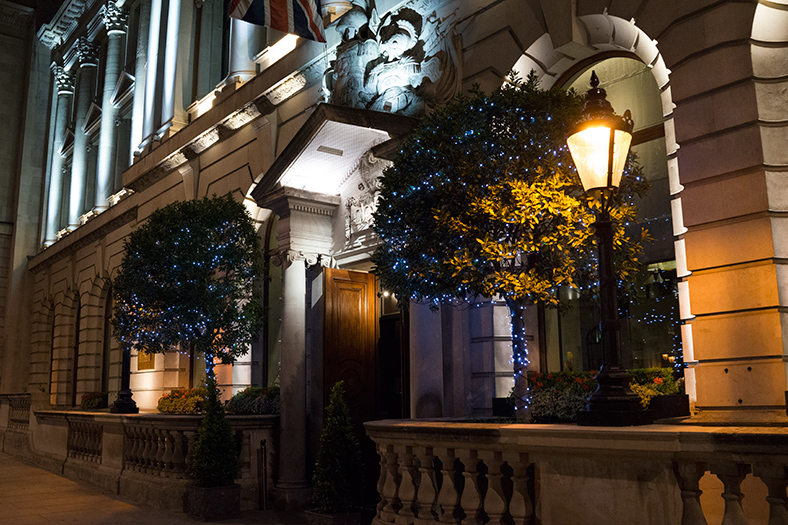 Top treat: for Sonia it was the cheese soufflé, for Giuliano the lamb.
Address: Pall Mall Barbers Trafalgar Square, 8 Pall Mall, London SW1Y 5NG  www.thebalconlondon.com
Cost: based on our choices around £60 per person
The wow factor: the restaurant decor, the hotel itself – check the famous St James Bar inspired by  Coco Chanel's Paris apartment – and the location close to theatres and main attractions in London.
Disclaimer: we were guests of The Balcon, but hopefully you'll trust this post is about an honestly enjoyable evening.