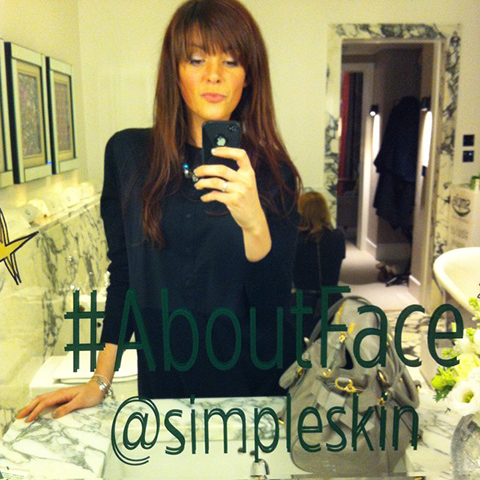 English post only
December was about fun, January is #aboutface.
This is the message from the Simple Skincare invite I got last week.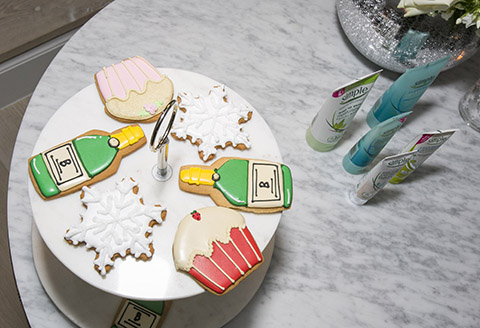 December was a fun month, but also very stressful for our skin: party all night long, lots of drinks and sweets, up until late, cold weather and maybe we went to bed without removing any party make-up. Does this scenario sounds familiar to you? It certainly does to me.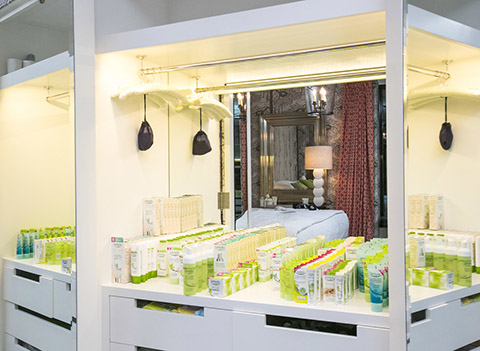 At the #aboutface apartment party, Simple Skincare recreated the situations we lived in December and gave us tips on how to take care of our skin. Simple Skincare products could be found in any of the rooms, to help remind you about the best ways to combat stress and make the skin healthy and bright again.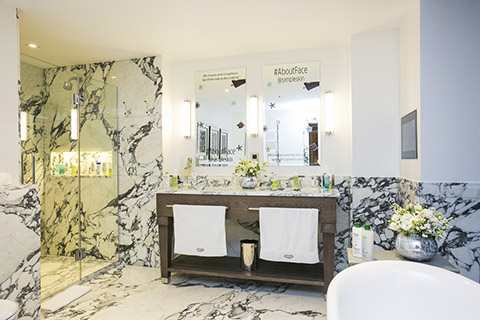 Here are 5 tips to get your glow back! 
Water.
Drinking enough water makes a huge difference for your skin.The daily requirement of water varies from person to person and depends on the weather, the amount of excercise and the general condition of the organism. In general for an adult woman it is suggested to drink 1.5lt per day.
Cleansing.
Taking the make-up off properly is very important, don't be lazy like me, and always remove your make-up before going to bed. – This will also save your nice bed sheets. 🙂 – Spend about one minute massaging your cleanser into your face. Put in a bit of extra time at the T-zone. If you wear make-up, remove all make-up before cleansing. If your cleanser doubles as make-up remover, use it at least twice, particularly if you're inclined to wear heavy make-up.
Choose the right products.
Avoid buying products with harsh chemicals in them. These can be triggers for sensitive skin and using gentler products can give you HUGE benefits. I used to use an alcoholic toner and it was a bad mistake for my sensitive skin.
Eating yummy, healthy, skin-loving foods!
Fruits and vegetables are great for our skin and for our bodies too. Remember to include fruit in your breakfast and lunch and fill your dinners full of veggies too!
Sun.
Wear an SPF every day of the year, ensure your day cream contains sun protection and that way you won't forget!
Here is the masterpiece that I have created during the art attack moment. 🙂