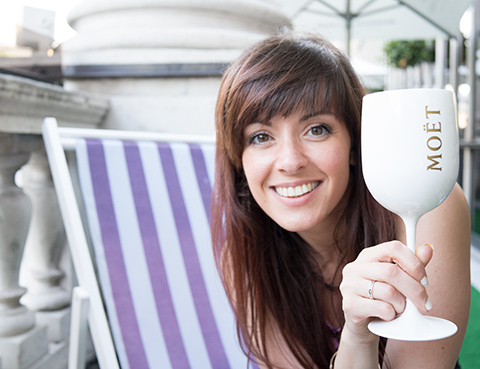 English Version only.
In the heart of London, only fifty meters away from Piccadilly Circus, a secluded spot will make you feel as if you were lounging by the sea. It's the Moët & Chandon Summer Terrace, that the Hotel Le Méridien Piccadilly launched this summer, making an incredibily good use of a space that until the 1930s was destined to the resident swimming pool.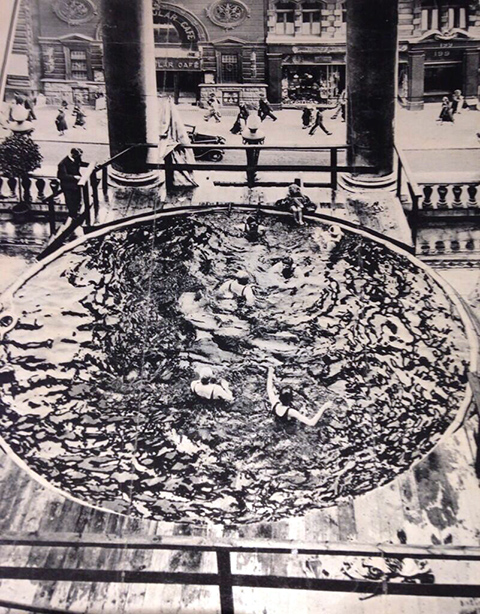 It's as if the atmosphere of those times still lived on in a more modern setting, and all you have to do is relax on a striped deck chair and enjoy your champagne (but more about this in a bit).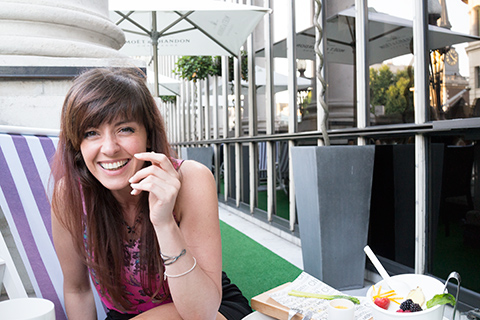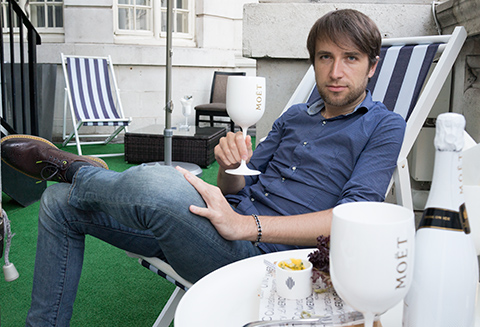 I had the chance to experience the location and be amazed by it. But when I thought things couldn't get better, I've learned that the Summer Terrace at le Méridien is one of the few exclusive locations that can serve the Moët & Chandon Ice Impérial, the first and only champagne especially created to be enjoyed on ice and paired with fruit, berries or even herbs of your choosing. We respectively went for rasbperries, strawberries and lime, and ginger and mint. I was a little bit shocked – being quite traditional when it comes to drinks and food – I have to admit that the combination works really well, your drink develops as the different flavours infuse, and the touch of creativity makes you want to go back for more.
The accompanying food also deserves a worthy mention. Chef Michael Dutnall took good care of us with: Carlingford rock oysters, English grilled asparagus with mustard hollandaise and my favourite, the fillet steak & lobster burger with paprika spiced chips.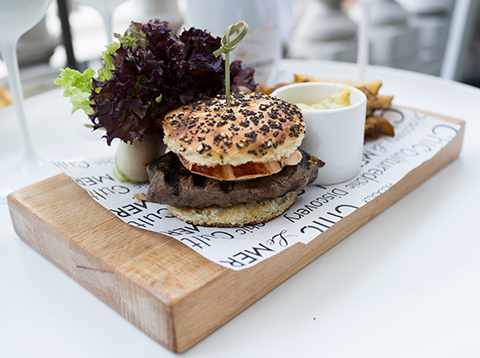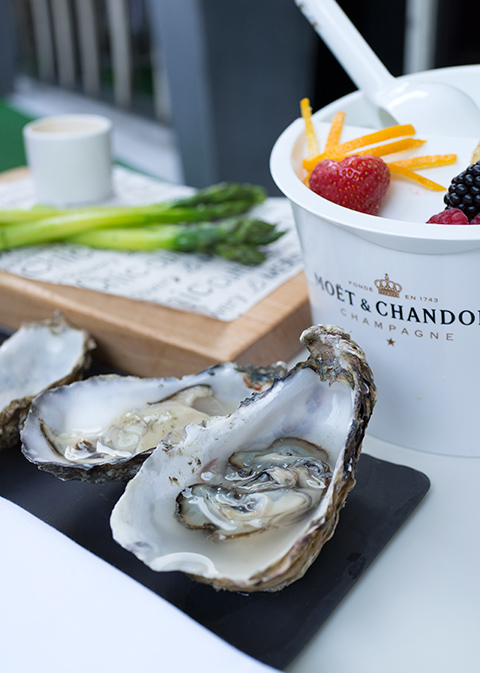 WHEN: Open daily between 12PM to 10:30PM. From 9th of July to 31st of August 2014.
WHERE: Le Méridien Piccadilly – 21 Piccadilly, London W1J 0BH