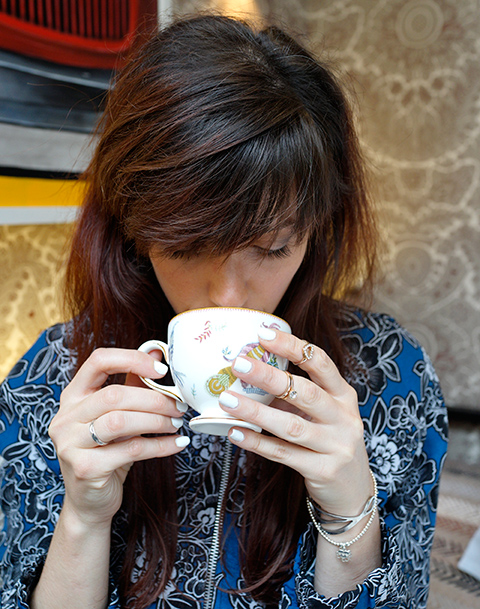 English version only.
Last Saturday, through the rain, an overcrowded tube ride and the thousands of people attending the Pride Parade, I managed to be on time for my afternoon tea. I had a table booked at Brumus, the Bar of the Haymarket Hotel, right in the heart of London's theatre district.
Both the Hotel, which I had previously visited, and the Bar are stylish in a very distinctive way. Dozens of different fabrics have been used in the décor and paired with beautiful artworks. A perfect cosy place where to unwind and forget the clamour.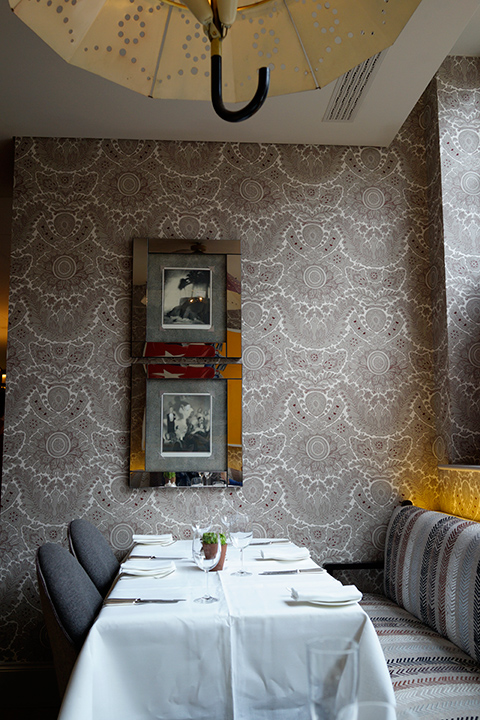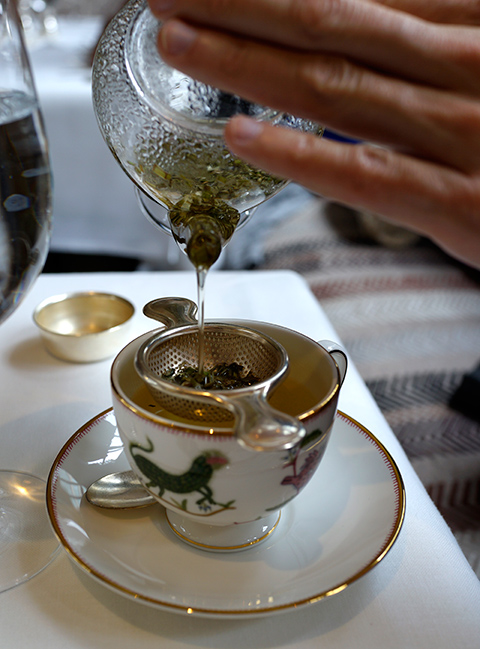 Our booth was next to the window, with a special view on my favourite London theatre, Her Majesty's, home of the musical Phantom of the Opera.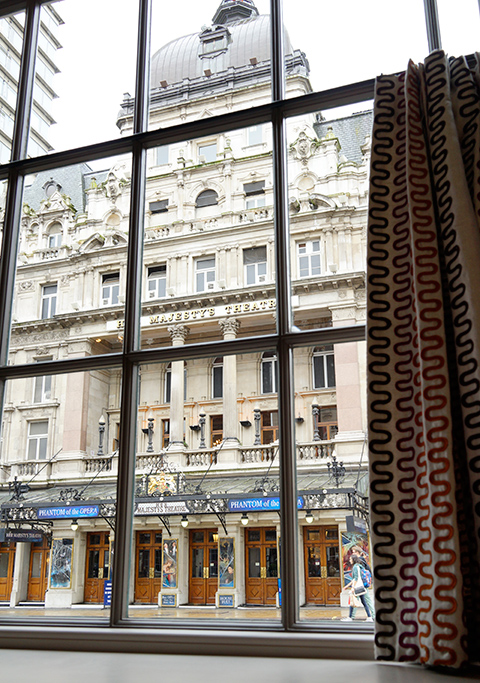 We chose to have the Brumus Afternoon tea with a glass of Pommery champagne. I went for a white silver tip tea, while Giuliano opted for Sri Lankan Lemongrass. If you are a tea connoisseur you might think that the selection is slightly limited. The blends are original though: I am sure they'll surprise you like the place itself.
The tea set-up, as you can see below, was gorgeous and I simply loved the china sets decorated with peacocks.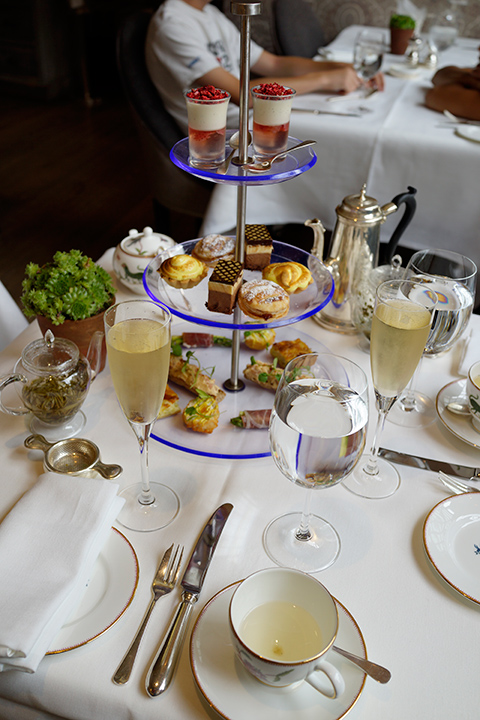 The Savoury part included
Smoked haddock Scotch eggs
Leek and Taleggio quiche
Grilled asparagus, Parma ham
Potted shrimps on granary crisps
and the sweet was made up by
We finished with a vanilla panna cotta with strawberries and Prosecco jelly.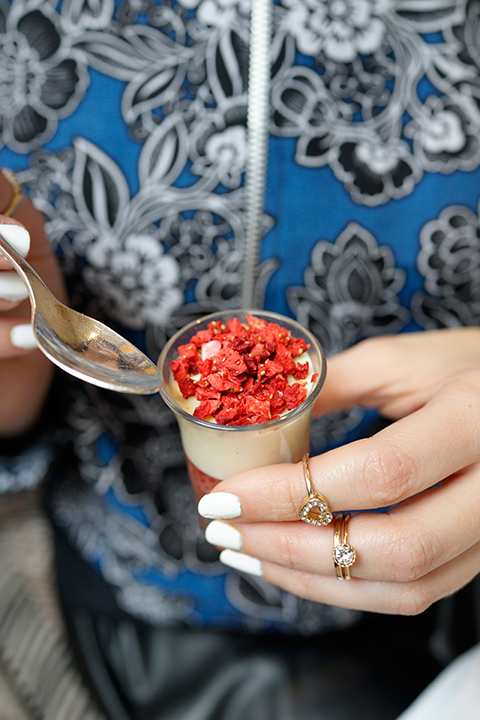 We really appreciated the atmosphere and the food, and were also impressed by the friendly, attentive staff who needed no prompting to refill our teapots or bring us a second round of food.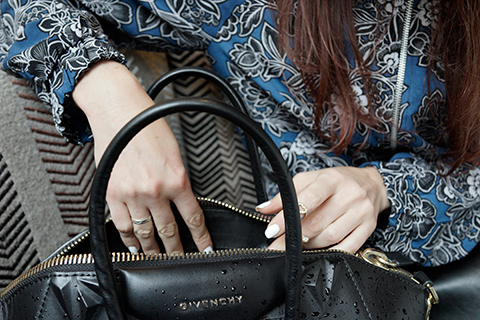 Top treat: for me was the latticed apricot tartlet, for Giuliano the lemon meringue pie.
Address: Haymarket Hotel, 1 Suffolk Place, London SW1 www.firmdalehotels.com
Cost: Brumus Tea is £25.50 per person. With a glass of Pommery NV is £33.00 per person
The wow factor: the chairs have dachshunds, bulldogs and scotties stitched onto the backs, I really wanted to take one of those at home with me!
Disclaimer: we were guests of Firmdale Hotels, but hopefully you'll trust this post is about an honestly enjoyable afternoon.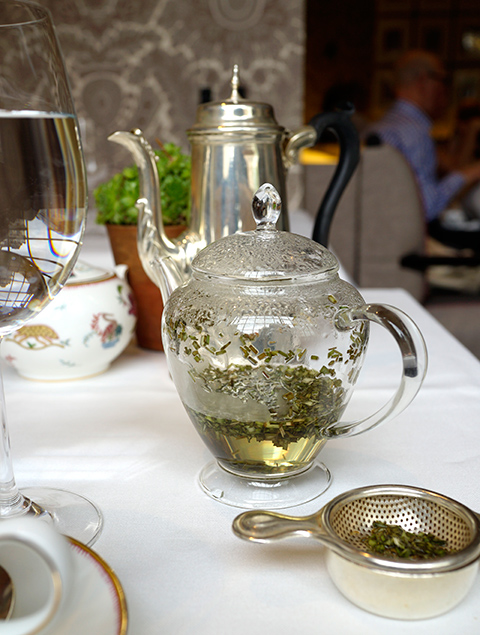 Salva