English and Italian together

La scorsa settimana qui a Londra per immagini.
Last week here in London.
Da un sabato super eccitante al Lee Valley White Water Centre con Spogo dove per la prima volta nella vita ho provato il kajak e il rafting! Ve ne parlerò in un post dedicato, ma intanto vi anticipo che è un giorno che non credo dimenticherò.
From a very exciting Saturday at the Lee Valley White Water Centre with Spogo where for the first time in my life I've tried kajaking and rafting! I will tell you more in a dedicated article, however I can tell you right now that I'll never forget that day.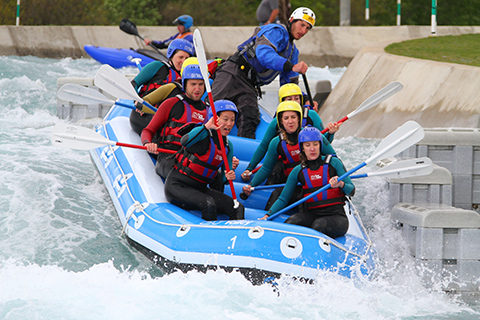 Dalla colazione salutare – almeno ci provo  🙂 – della domenica con farro soffiato, crunchy riso al lampone, bacche di goji, mandorle, prugne e tea verde
Healthy Sunday breakfast with puffed spelt, raspberry crunchy rice, goji berries, almonds, plums and Cha Yi green tea!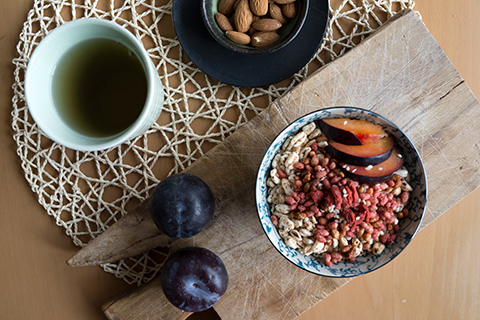 Dalla presentazione AW14 di Karen Millen dove ho avuto il piacere di conoscere finalmente Sasha di LibertyLondonGirl, a quella di Hanro, brand di lingerie svizzero che compie 130 anni quest'anno e festeggia con una  collezione "capsule" chiamata "Universe of Hanro", che include lingerie, pezzi notte e giorno per uomo e donna che traggono ispirazione dall'archivio storico Hanro, in particolare da pezzi vintage originali risalenti agli anni ´20 del secolo scorso. La collezione "Universe of Hanro" è ricercata ed elegante, soprattutto nelle forme e nelle stampe dei tessuti.
From the Karen Millen AW14, where I finally met Sasha from LibertyLondoGirl, to Hanro of Switzerland, that is celebrating its 130th anniversary this year with the launch of a capsule collection, The Universe of Hanro, which the brand says is designed to represent "the whole world of Hanro".
The line consists of luxurious lingerie, nightwear and loungewear for men and women, as well as a vintage collection, inspired by an original piece from the Swiss Hanro archive, dating back to 1924.


Al mercoledì sera al Buddha Bar a Knightsbridge per il lancio UK di My Secret Dressing Room, la community online dove noleggiare o mettere a noleggio i proprio abiti, borse, scarpe e accessori, scegliendo tra i centinaia di capi e luxury brands presenti.
On Wednesday we went to the Buddha Bar in Knightsbridge for the UK launch of My Secret Dressing Room, an exclusive online community for the hire of dresses and accessories (bags and shoes) by premium fashion brands, and it's the first website to introduce a sharing economy.
E per finire giovedì ci siamo dirette al Carnaby Shopping Party dove tra shopping, drinks, girl chats, photo booth, un fashion talk con Grazia UK, concerti, sessioni di make-up, lezioni di fitness e molto altro, la serata è volata via tra i saluti e le risate.
Buon weekend!
Lastly on Thursday we headed to the Carnaby Shopping Party where among shopping, drinks, girl chats, photo booth, a fashion talk with Angela, editor at Grazia UK, street concerts, make-up sessions, fitness lessons and much more, the evening has flown between fun and laughs.

Have a fantastic weekend!