English Version below
Dove: Old Billingsgate Market
Quando: Venerdì 28 Marzo a Domenica 30 Marzo
Appena tornata dalla Thailandia e ancora in lotta con il jet lag sono pronta a ripartire con una settimana piena di appuntamenti, lavoro, palestra, amici, che terminerà con un evento per il quale faccio il countdown da più di un mese, il Be:Fit London, il più importante evento inglese dedicato al fitness e alla nutrizione che si svolgerà dal 28 al 30 Marzo presso Old Billingsgate.
Kirsty Gallacher, Denise Lewis, l'atleta olimpica Victoria Pendleton e l'ex modella Jodie Kidd sono le ambasciatrici ufficiali e insieme a molte marche di abbigliamento sportivo e nutrition brands come Yogi Tea, Koko Dairy Free e i magazines Cosmo Body, Harper's Bazaar – e molti altri – presenzieranno ai tre giorni dell'evento.
Be:Fit London fornirà dimostrazioni dal vivo di training, dieta e nutrizione e terrà lezioni di fitness gratuite nel Reebok Fitness Studio con il supporto di alcuni importanti trainer come Leah Kim, Nike's Global Yoga Ambassador e Anya Lahiri dal Barry's Bootcamp, definito da molti "The Best Workout in the World".
Sarò a Be:Fit London domenica con un'agenda incredibilmente già piena che include: la Beyonce Workout, per imparare a ballare come Beyonce (spero che la canzone sarà Bootylicious, magari porta bene 😉 ) e Insanity, il più popolare DVD fitness del mondo che promette di dare un corpo incredibile in 60 giorni.
Su Instagram e Twitter troverete i miei aggiornamenti live dal Be:Fit.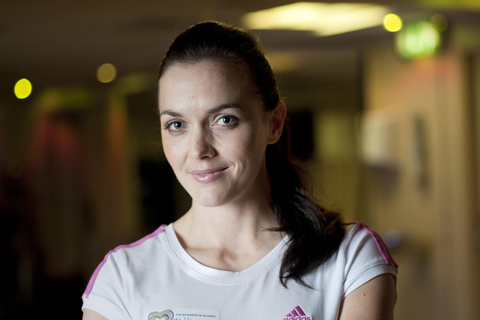 English Version 
Where: Old Billingsgate Market
When: Friday 28 March to Sunday 30 March
I am back from Thailand and still fighting with the jet lag, but I am ready for a super busy week that includes work, meetings, friends, gym and an event that I am really looking forward to it, the Be:Fit London at Old Billingsgate.
Be:Fit London is the major UK event dedicated to women's health, fitness and nutrition, taking place from the 28th to 30th March 2014.
Kirsty Gallacher, Denise Lewis, Victoria Pendleton and Jodie Kidd are getting involved as official Ambassadors together with many amazing brands from sportswear such as Bordoni Sport to nutrition like Yogi Tea, Koko Dairy Free and also Cosmo Body, Harper's Bazaar and many others.
Be:Fit London will provide live demonstrations of training techniques, the latest dietary information and will hold free fitness classes in the specially Reebok Fitness Studio studio with some leading fitness ambassadors such as Leah Kim, Nike's Global Yoga Ambassador and Anya Lahiri from Barry's Bootcamp.
I am VERY excited and I will be there on Sunday with an already full agenda, including the Beyonce Workout to learn how to dance like Beyonce (I hope the song will be Bootylicious ;-)) and Insanity, the world's most popular fitness DVD that promises to give you an amazing body in 60 days.
Follow me on Instagram and Twitter for real live update.