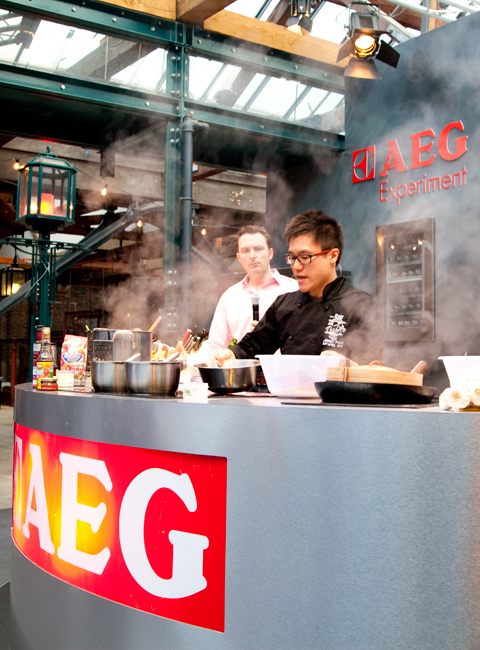 English and Italian version together.
Two weeks ago I've been to The Lab Event at Tobacco Docks in London. I've never been in this place before and I was well impressed… probably the sun helped a lot to made my day. 🙂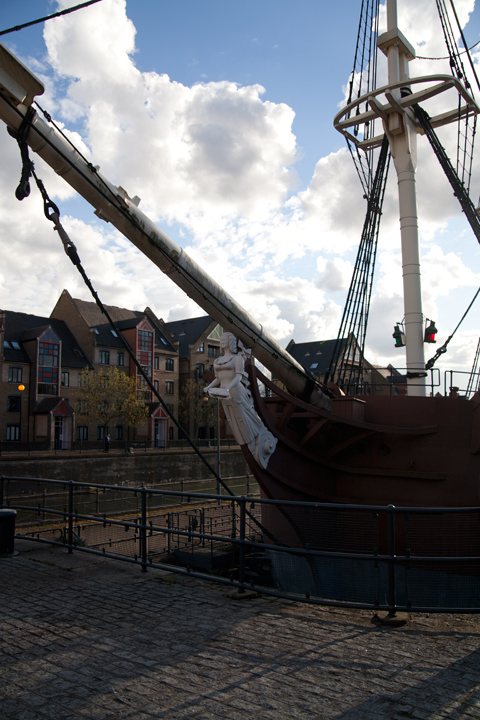 This event is a new concept from the team behind Taste of London, hosted by TV chef and food writer Gizzi Erskine, who I have the pleasure to meet at The 50 best restaurants and I need to tell you, she is gorgeous and sweet!
When I arrived at the Tobacco Dock received a goodie bag full of colour-coded casino chips that entitled each attendee to a glass of champagne, a Rekorderlig cocktail, three 'signature' dishes and an 'experimental' dish.
Quando sono arrivata al Tobacco Dock ho ricevuto la mia bag piena di fiches, per intenderci come quelle del casino, grazie alla quale potevo ricevere un calice di champagne, un cocktail Rekorderlig, 3 piatti create dagli chef residenti e un piatto considerate sperimentale, tra I vari stand presenti, come Bubble Food.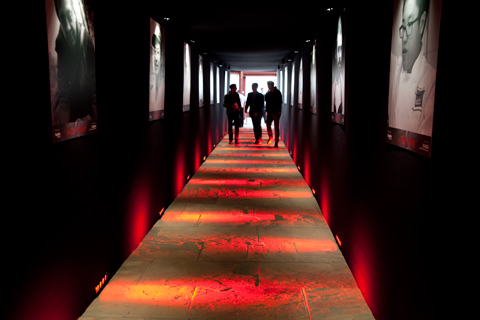 I've followed the first seminar of the event with Jeremy Pang, founder and head chef of School of Wok, the famous Asian cookery school based in Covent Garden. He has demonstrating Steamed Buns at the AEG Taste Lab.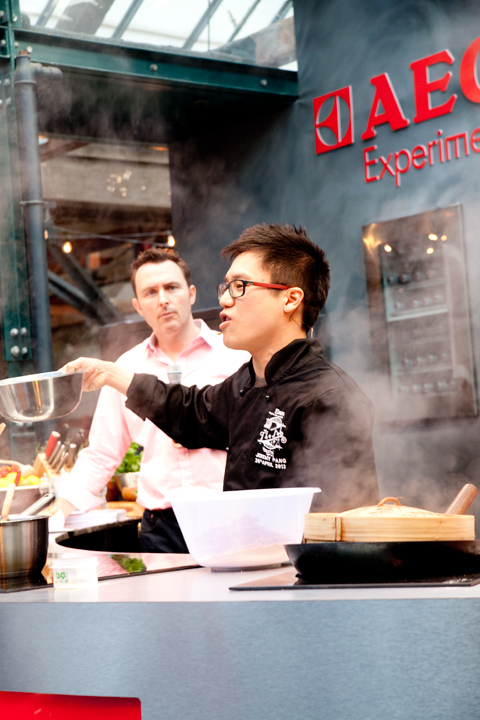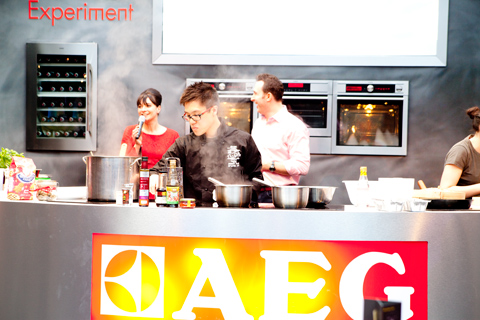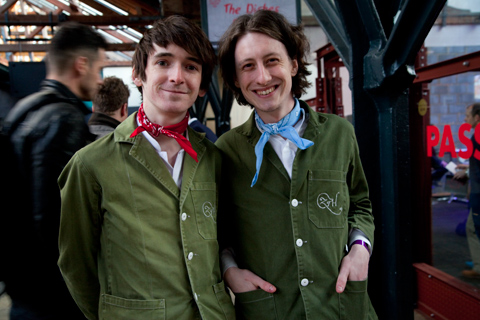 Some of  the world's best chefs were at the event, including Brazilian chef Alex Atala – D.O.M currently sixth best in the world, the Italian Massimo Bottura, third best in the world, Ashley Palmer-Watts – Head Chef at Dinner by Heston Blumenthal and  the impressive Lars Williams (Noma's head of research and development), who hosted the Noma Flavour Test for the three days.
Alcuni dei migliori chef al mondo erano presenti all'evento, compreso il Brasiliano Alex Atala – D.O.M. che ho rivisto lunedi' sera al 50 best, attualmente numero 6 al mondo, il nostro grandissimo Massimo Bottura, numero TRE, Ashley Palmer-Watts – Head Chef al Dinner by Heston Blumenthal e il tatuatissimo  Lars Williams (Noma's head of research and development), che ha presentato il laboratorio Noma Flavour Test per tutti e tre I giorni… laboratorio nemmeno a dirlo strapieno ogni giorno.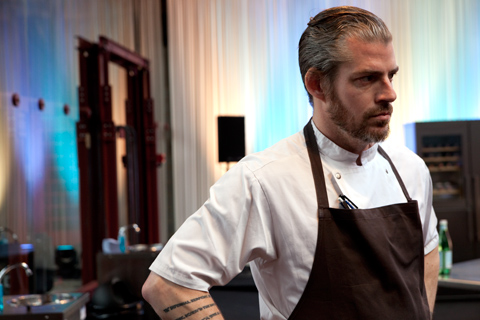 Below you can find some of the dishes I've tried.
Mackerel tartar with avruga caviar, beetroot and horseradish by Dan Loflin of Kensington Place
Sotto alcuni dei piatti che ho provato.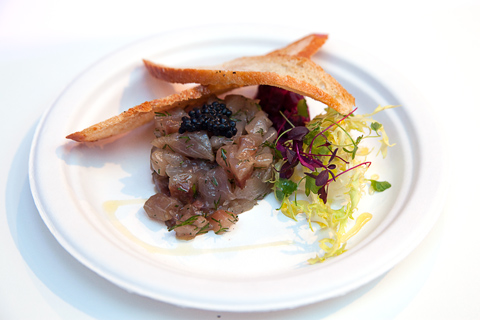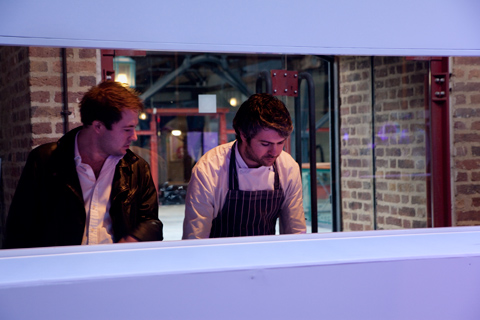 Lukas Pfaff's dish was a pea-green risotto but the other ingredients were a mystery, as The Lab ran a competition to guess its ingredients to win a magnum of champagne.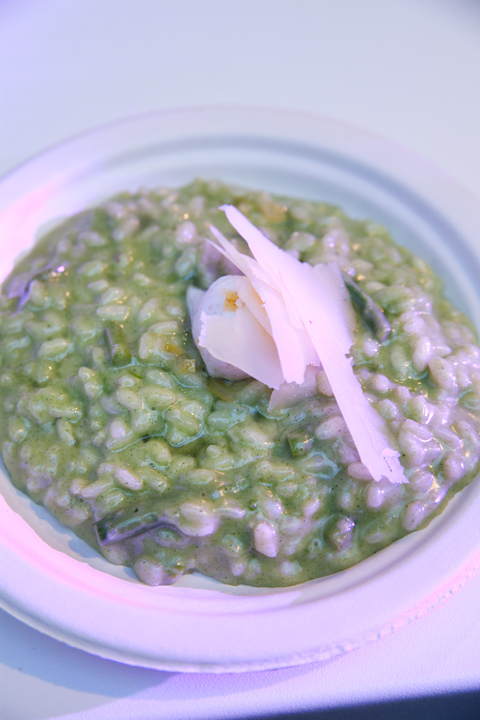 My favourite dish of the night, has been Adam Gray's pork belly with Lincolnshire smoked eel, spring onions and hollandaise.
Usually I don't eat pork belly, but this one was surprising in the best possible way.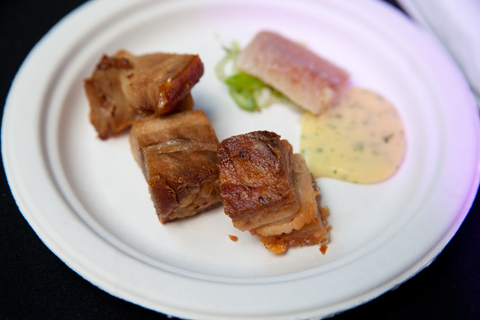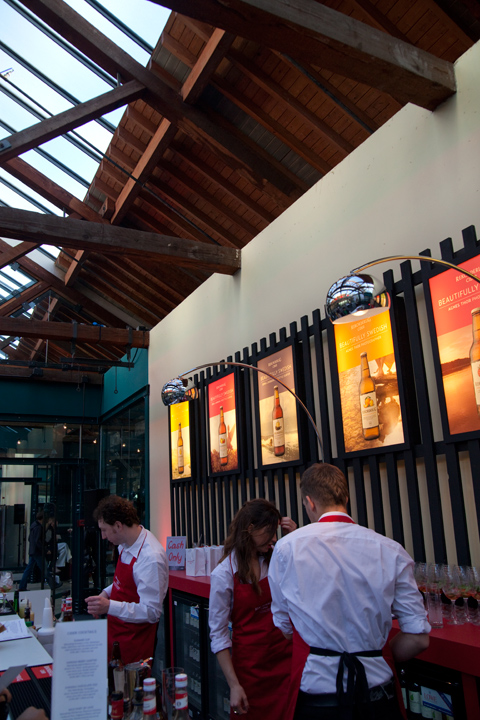 The Rekorderlig Lounge at The Taste Lab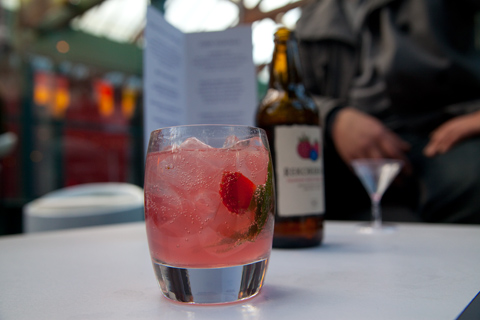 One of the new Rekorderlig Summer Cocktail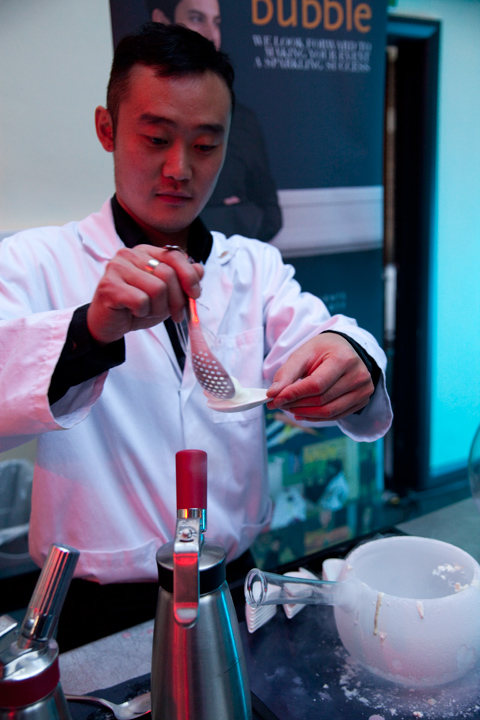 Bubble Food and their liquid nitrogen poached mousse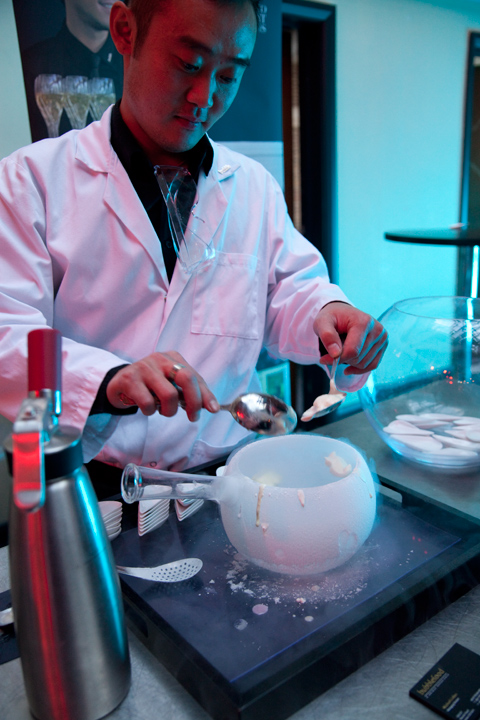 I think The Lab offered the visitors a different, fresh point of view on gastronomy and flavours. I'm really curious to see in which ways the next events are going to surprise us; I'm sure they will!
For info www.thelabevent.co.uk
Credo che il The Lab abbia portato una ventata di freschezza all'interno dei food festival, cercando di spiegare ai comuni mortali (IO) il lato scientifico che e' presente dietro alcuni tipi di cucina… anche se magari non e' quella che preferiamo ogni giorno. 🙂