English Version below
The Lunch of a Lifetime, il Pranzo di una vita, così si chiama l'evento che segna l'ingresso 2013 di Identità nella capitale del Regno Unito, un'edizione di Identità London che cade in primavera, in una domenica nel megastore di Harrods, in un tempio planetario del commercio e del piacere goloso, in una realtà secolare che diventa partner di Identità nel segno dell'eccellenza gastronomica italiana.
The Lunch of a Lifetime rappresenta un viaggio unico nel meglio della cucina italiana contemporanea, in una realtà che piace da sempre a tutti, italiani e stranieri, grazie a capolavori che appartengono ormai alla storia.
Gli chefs che daranno vita a Identità London 2013 arrivano da città e da storie diverse e sanno muoversi con logica fantasia nel paradiso del gusto. Domenica 28 aprile sara' celebrato il piacere e la bellezza della tavola italiana grazie a Massimo Bottura, Enrico e Roberto Cerea, Carlo Cracco, Gennaro Esposito, Luciano Monosilio e Davide Scabin.
Cracco e i fratelli Cerea cureranno i due antipasti, il primo proponendo l'Uovo in camicia allo zafferano, zucchine e cozze, Enrico e Roberto una Insalatina di baccalà con le sue trippe e spuma di patata affumicata. Sarà quindi la volta dei primi, due paste perché in Italia la pasta detta legge. Prima la Carbonara di Luciano Monosilio, un inno alle tradizioni di un'Italia che ama la sua storia e porta il suo meglio nel futuro. Quindi Davide Scabin con la Pasta Shake – black shells with Piedmont flavours: roasted peppers, anchovy sauce and black truffle.
Poi ecco il secondo di pesce grazie a Gennaro Esposito, un Trancio di pesce bianco in crosta di erbe aromatiche con variazione di clorofilla. Infine il secondo di carne per merito di Massimo Bottura e il suo Beautiful Psychedelic Veal, not Flame Grilled.
E saranno i due fratelli Cerea a tornare sulla scena per un formidabile finale dolce grazie al loro celebre buffet che regala un viaggio nel paese delle meraviglie più golose. Italianissime e nuove.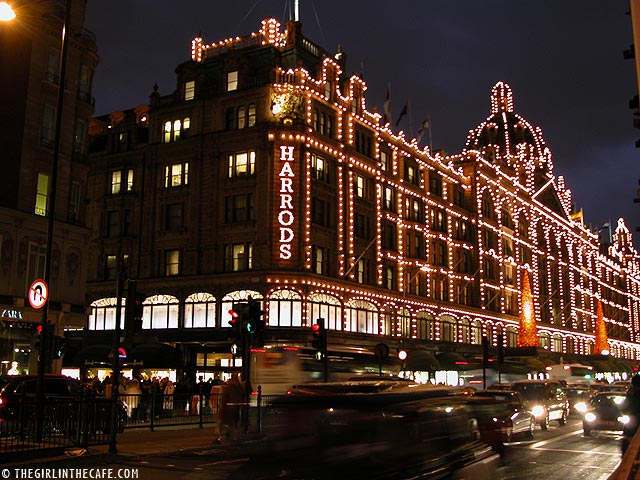 English Version
13 ITALIAN MICHELIN STARS UNDER ONE ROOF AT HARRODS
On Sunday 28th April, Harrods will play host to seven of the world's top Italian chefs, who, when combined, bring a total of 13 Michelin stars to the iconic department store. Massimo Bottura, the brothers Enrico and Roberto Cerea, Carlo Cracco, Gennaro Esposito, Luciano Monosilio and Davide Scabin, will join forces with the renowned Milanese chef's congress, Identità Golose, to serve the ultimate Italian pranzo in the new edition of Identità London.
Each chef will create a dish for the seven-course lunch, taking place in The Georgian restaurant at Harrods. Brothers Enrico and Roberto Cerea, from three Michelin-starred restaurant Da Vittorio, will together create a salted codfish salad with codfish tripe and smoked potato mousse starter, along with a grand dessert buffet. Massimo Bottura will be serving 'psychedelic' veal, one of the signature dish at his three Michelin-starred restaurant, Osteria Francescana– which is ranked number five in The World's 50 Best Restaurants list. In addition, the head chef of Ristorante Cracco, Carlo Cracco, will be producing a starter of saffron poached egg with courgettes and mussels, while Davide Scabin, chef proprietor of Combal.Zero, will create a pasta shake. The two restaurants ranked 55th and 59th in The World's 50 Best Restaurants, respectively. Other dishes that will be served during the lunch are white fish in an aromatic herb crust with a chlorophyll reduction, created by Gennaro Esposito, chef at two Michelin-starred restaurant La Torre Del Saracino, and the legendary carbonara of one of Italy's youngest Michelin-starred chefs, Luciano Monosilio.
The lunch will take place over the course of the afternoon, in typical relaxed, Italian style. The esteemed chefs will cook at individual stations around the dining tables, offering guests the unique opportunity to interact with each one as they perform the finishing touches to the dish before their eyes. Harrods' trained sommeliers will be on hand to serve Italian wines at the table, each of which has been carefully chosen to complement the lunch.