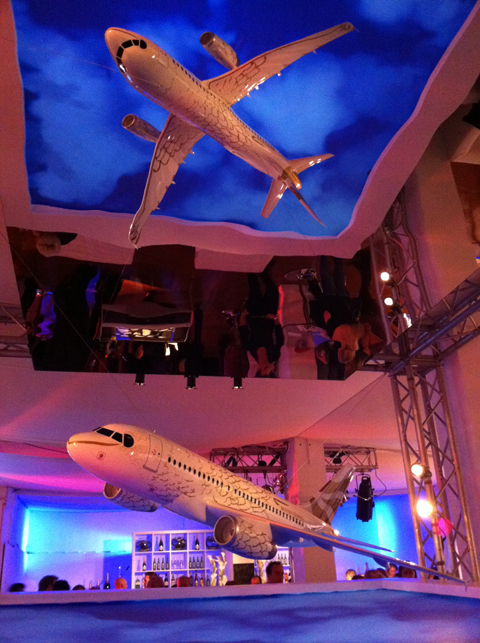 Only English.
Last Thursday I was invited to discover the Flight BA2012 location in Shoreditch.
Flight BA2012 pop up is an airline themed gallery, cinema and dining lounge opened by British Airways showcasing works by people who were mentored by Richard E Grant (actor, screenwriter and director), Tracey Emin (artist) and Heston Blumenthal (chef).
The dining area of Flight BA2012 Pop Up sees an Olympic inspired British menu created by Michelin starred Chef Simon Hulstone.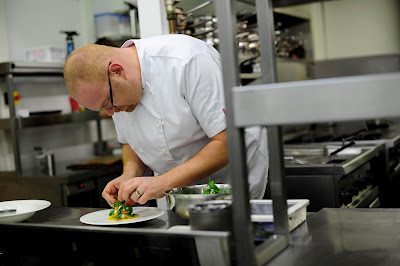 (above: Simon Hulstone at work – The Elephant. You can find Simon on Twitter @simonhulstone)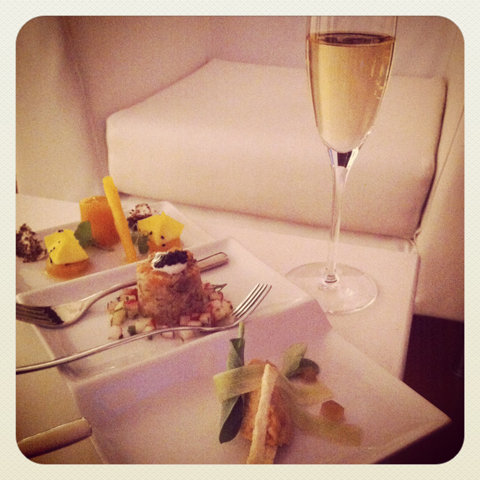 I could try amazing food like (photo above):
Rillette of Brixham mackerel, dill pickled cucumber, dash jelly and crisp sour dough croutes
Salad of golden beetroot, peppered goats curd, micro watercress and an eldeflower dressing
Sustainably sourced 'fish pie' with a warm tartare sauce
gorgeous desserts (photo below):
Chilled chocolate fondant with a salted caramel centre, roasted hazelnuts and sugar tuile
Lemond curd cheesecake with a raspberry and basil compote (my favourite :-))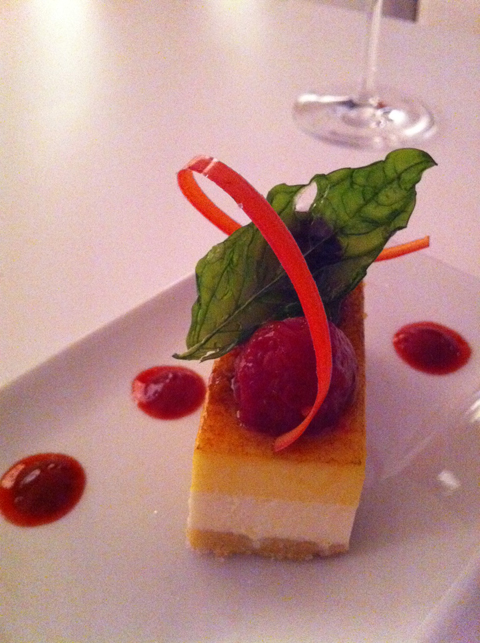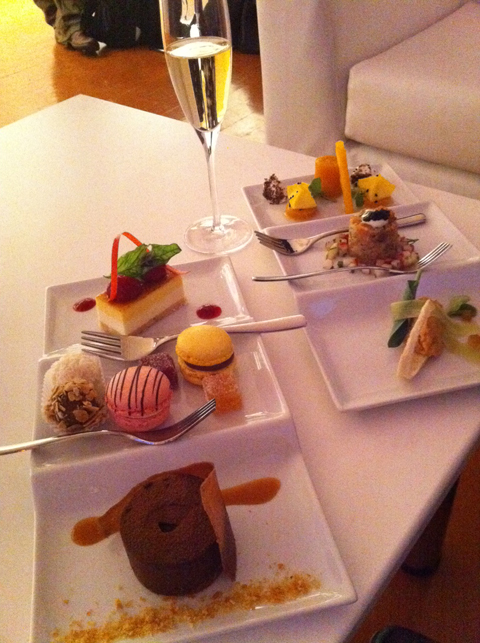 and the amazing Petit Fours: macarons, coconut and noisette truffles, and fruit jellies!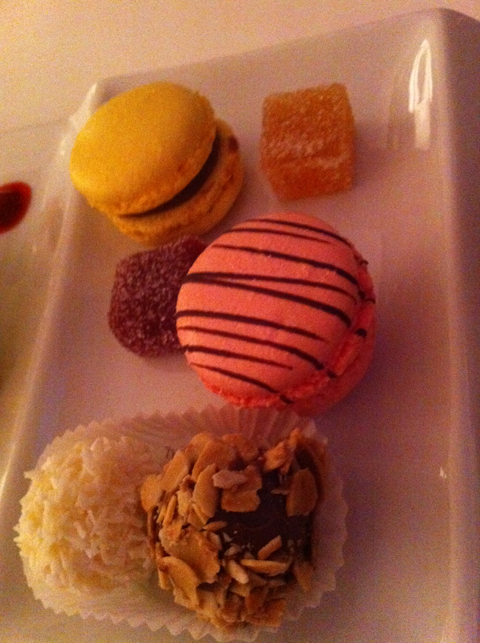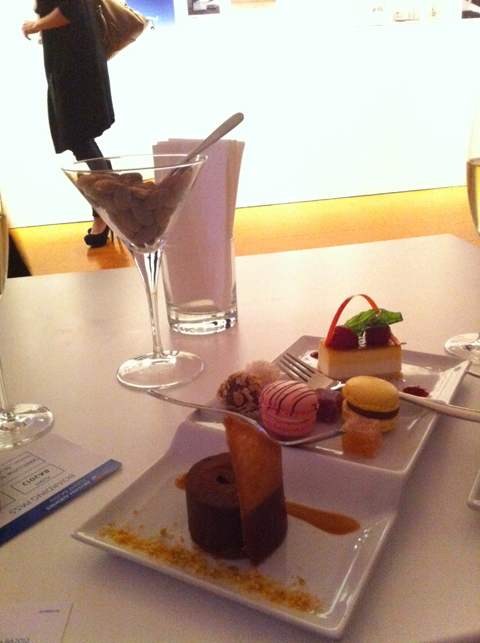 Flight BA2012 includes artwork from artist-designer Pascal Anson from Brighton, who was mentored by Tracey Emin on his 'Dove' design for a range of celebratory aircraft displayed in the gallery.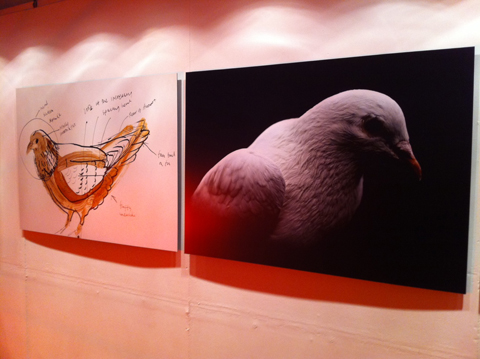 It also features short film 'BOY' starring Timothy Spall, written by screenwriter Prasanna Purwanarajah, which is screened in the cinema.
Really beautiful movie, I was moved.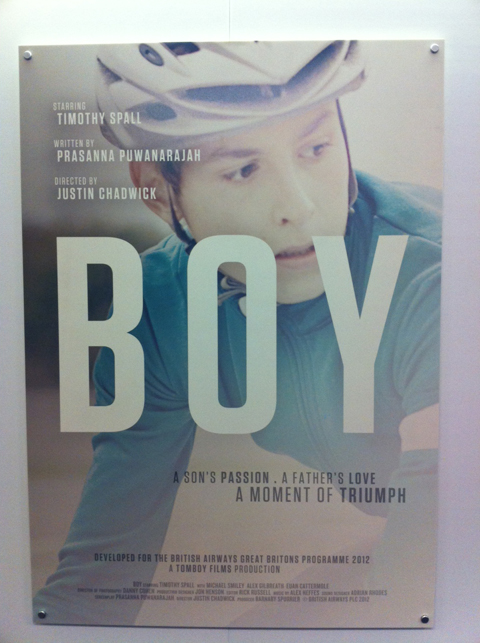 Thanks again to Cake and the lovely Sophia, it was all such a great pleasure being there!
Flight BA2012 Open 04 – 18 April 18:00 – 23:00
3-10 Shoreditch High Street,
London,
E1 6PG