Knightsbridge represents some of the best arts, culture, and shopping venues in the entire London.
Knightsbridge is also one of the London districts most loved by tourists.
Many of you found a hotel or B&B near Knightsbridge and asked me for recommendations in the area.
Here is my list of things to do and see around Knightsbridge.
Let me know your favorite places and activities in the comments.
Ps. if you need to book a hotel in London you can save 10% on every hotel and amount on Booking.com with my discount code. You're welcome 🙂
Check here the other London borough guides
Things To Do and See in Shoreditch
Things To do and See in Hyde Park
Things To Do and See in Neal's Yard, Covent Garden
Things To Do and See in Hackney
Things To Do and See in Knightsbridge – London
Where to go for breakfast (and cocktails) in Knightsbridge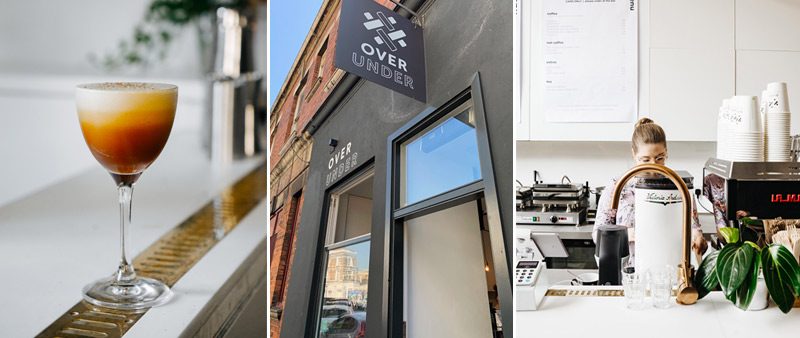 Knightsbridge is full of coffee chains but if you want something better to eat and drink, definitely head to Over Under. A short walk from Knightsbridge  in Earls Court, you will find a new specialty coffee shop which strips back cafe bar culture to what really matters; quality coffee, and a a great quality food menu, all served with friendly service and a very good Spotify soundtrack!
Over Under is serving up the best coffee and brunch in the area for locals and tourists.
Coffee is from Assembly Coffee, an award-winning, independent speciality roaster in Brixton. Beans are sourced in Colombia via the Red Associations program which guarantees a stable and fair price for single producer farmers in Colombia.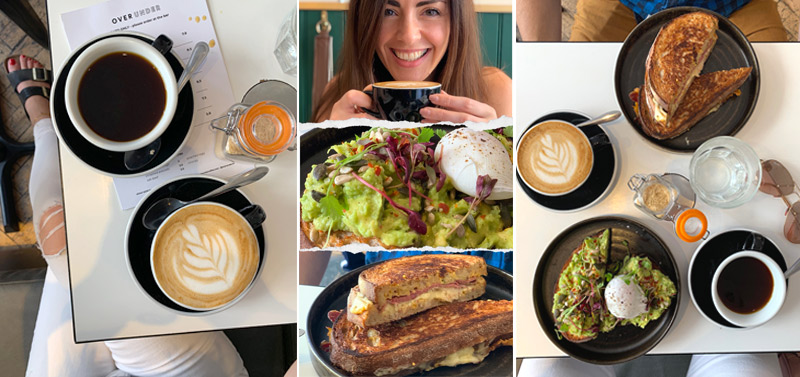 Food options are also great:
American Style Pancakes, Smashed Avocado, Chorizo Hash and Ruben Toastie, Over Under sources the best ingredients from sustainable, independent local suppliers wherever possible.We had the Smashed Avocado with poached egg and the Ruben Toastie with salt beef, ruben sauce, sauerkraut and smoked Cheddar. Portion are very generous as we like it:)
If you want to go in the evening you will find favourites with a twist, as well as coffee inspired cocktails such as the Coffee Choco Negroni and Irish B*stard. The evening small plates selection compliments the drinks on offer, serving up dishes such as burrata with sourdough and green pesto and crab sliders.
Cost: food from £5 to £8.5 for the pancakes
Address: Over Under is open 7 days a week
181a Earl's Court Road, Kensington, SW5 9RD
The WOW factor: music and quality of ingredients
Disclaimer: we were guests of Over Under, but hopefully you'll trust this post is about an enjoyable meal.
Where to go for art in Knightsbridge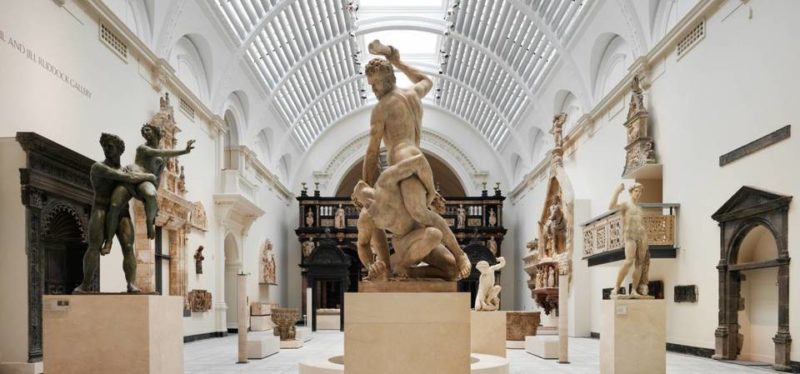 The V&A is one of the world's most magnificent museums, its foundation stone laid on this site by Queen Victoria in her last official public engagement in 1899.
It showcases for applied arts from around the world, across the seven floors contain countless pieces of furniture, ceramics, sculpture, paintings, posters, jewellery, metalwork, glass, textiles and many more.
However I recommend the V&A because of its stunning exhibitions which they can take up to 10 years in research before they arrived to the public. Just to name a few: David Bowie, Pink Floyd, Alexander McQueen, Frida Kahlo… people are traveling from all over the world to see them and tickets are selling incredibly fast, so book them well in advance.
The ongoing museum collection is free.
When you are at the V&A check out the The John Madejski Garden and the V&A café in the refurbished Refreshment Rooms, food is nothing special but the rooms are stunning.
Cromwell Road London, SW7 2RL
Where to go for shopping in Knightsbridge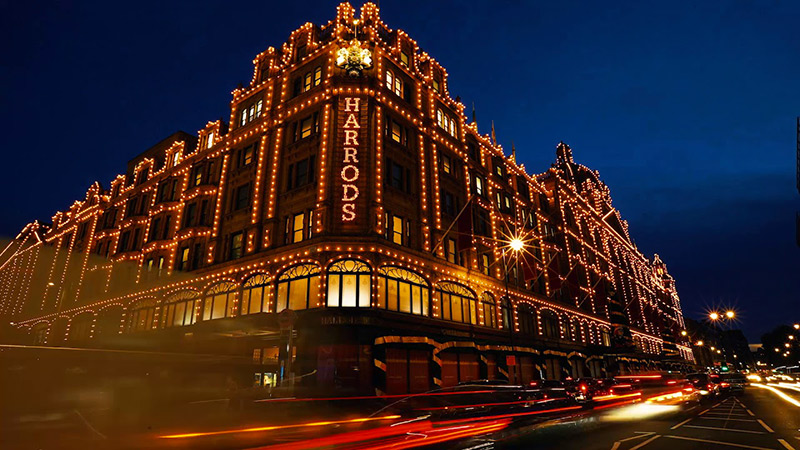 Harrods is the world's most famous department store with the latest men's and women's designer fashion, luxury gifts, food and accessories.
Even if like me, you can't afford 90% of the objects sold in the department store, you definitely have to pay a visit to see the incredible staircases and one of my favourite food halls in London.
The store offers 330 departments, a helicopter pad, an Egyptian hall and a well-stocked gift shop, where you can buy my beloved Harrods bear. And because we are now in September, don't miss the opportunity to visit Harrods' Christmas departments, as they sell some of the most beautiful Christmas decorations, which are a great souvenir to bring to your friends (please no more magnets :)) Also, if you have kids, check out on their website the agenda for the Christmas Grotto, it will be a special moment for them.

87-135 Brompton Road London
Where to spend time outside in Knightsbridge
Hyde Park is the largest of the 4 Royal Parks in London and one of the most loved in the city. With over 1.6 million snaps uploaded every year it's also one the most Instagrammed locations in London.
I have wrote an entire article of things to see in Hyde Park, check this out clicking on the link below.
Where to spend time inside (aka SPA time) in Knightsbridge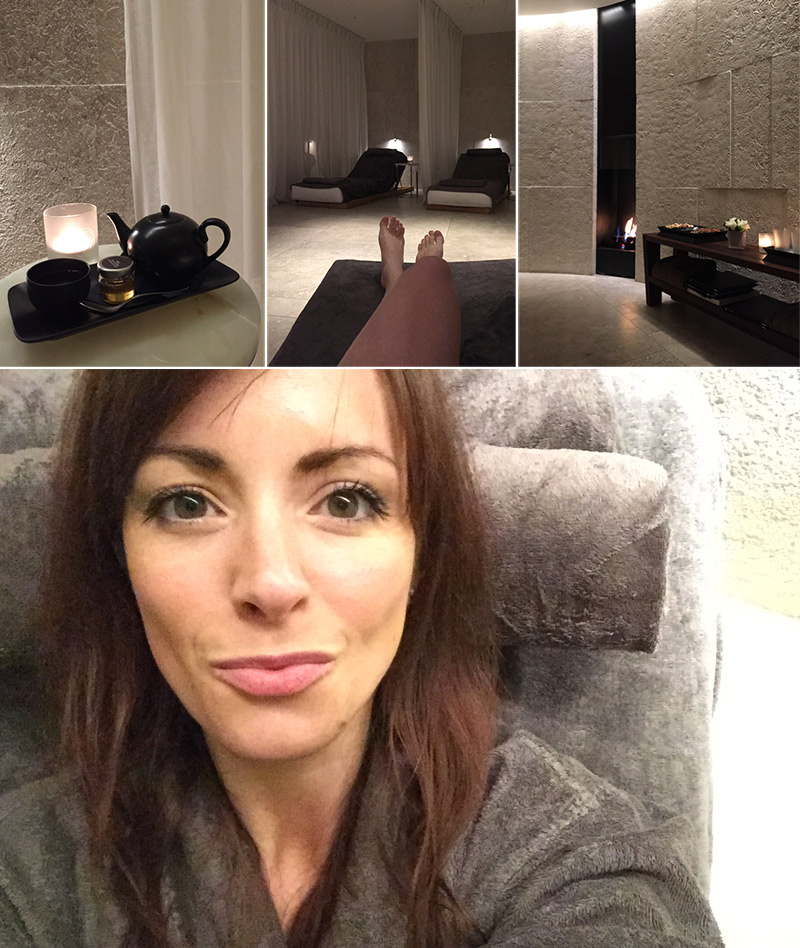 You might be one of the lucky person that stays at the glamorous Bulgari Hotel but even if you are not staying there, you can go to the Bulgari Spa.
I have been there a couple of times, both for a treatment and to attend an event at the WORKSHOP fitness area, where hotel guests and members can opt to have personal training sessions.
The SPA is set over two floors, it's one of the largest in London and boasts a 25m pool.
There are the usual spa rooms and a cosy relaxation area with comfy beds divided by drapes, a cozy fire and healthy snacks. You can order your choice of drink and relax there as much as you want in total privacy.
Sorry for the poor pictures but the lighting was very cosy and I couldn't get a decent photo.
There are 11 treatment rooms, therapists are top professional and you will get a VIP treatment, this SPA is a true delight in the heart of Knightsbridge.
171 Knightsbridge, London SW7 1DW
PINTEREST FOR LATER ⬇️⬇️