Before we move to this colourful Asian recipe, is anyone attending the inaugural National Geographic Traveller Food Festival?
It's taking place at the Business Design Centre in Islington over the weekend of 20-21 July.
I read the National Geographic magazine for so long that I can't believe I finally have the opportunity to meet some of my favourite food writers, and hopefulyl photographers too, this weekend.
The National Geographic Traveller Food Festival will hosts masterclasses from cuisines all over the world, panels with experts and demonstrations from big-name chefs like Adam himself, Gennaro Contaldo, John Torode and many others.
If you are going to be there, let me know. ??‍♀️
For more info National Geographic Traveller Food Festival (the photos below are property of National Geographic)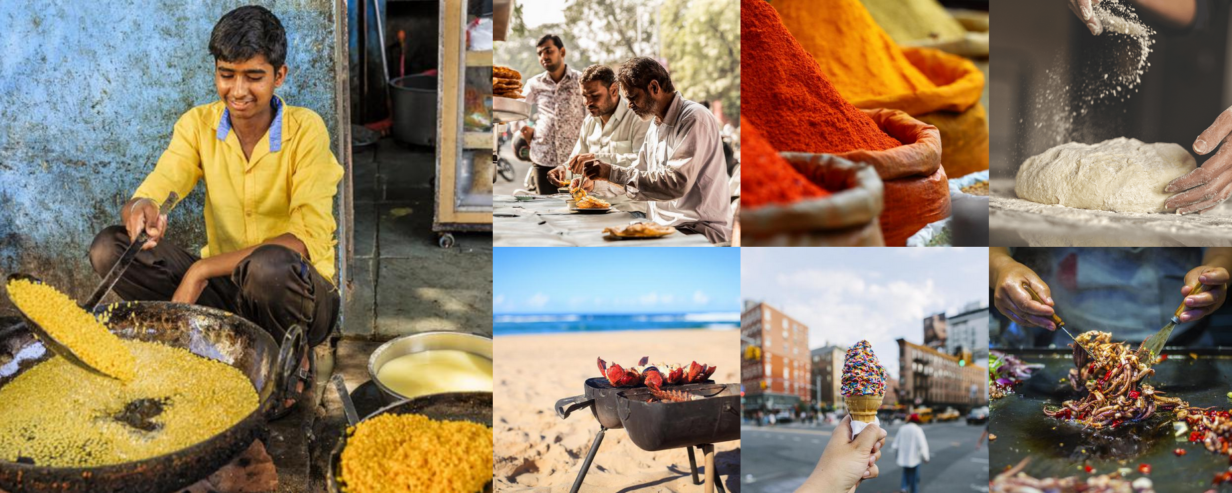 Asian cuisine: chicken and lobster yellow curry by Adam Handling
Everything Adam loves about Southeast Asia is right here. The yellow curry base can be made well in advance and lasts a long time, so is perfect for a quick meal. The chicken and lobster together is a wonderful combination.
Serves: 6
For The Lobster:
2 litres water
Salt
100ml white wine vinegar
2 female lobsters of the same size
Bring a large pan of water to the boil with salt and the vinegar
Put the lobsters in another large pan
Pour the boiling water over the lobsters off the heat and then boil for around 9 minutes until cooked
Remove from the water and place on a tray in the fridge
When cold open the shell and carefully remove the meat
Cut into good sized pieces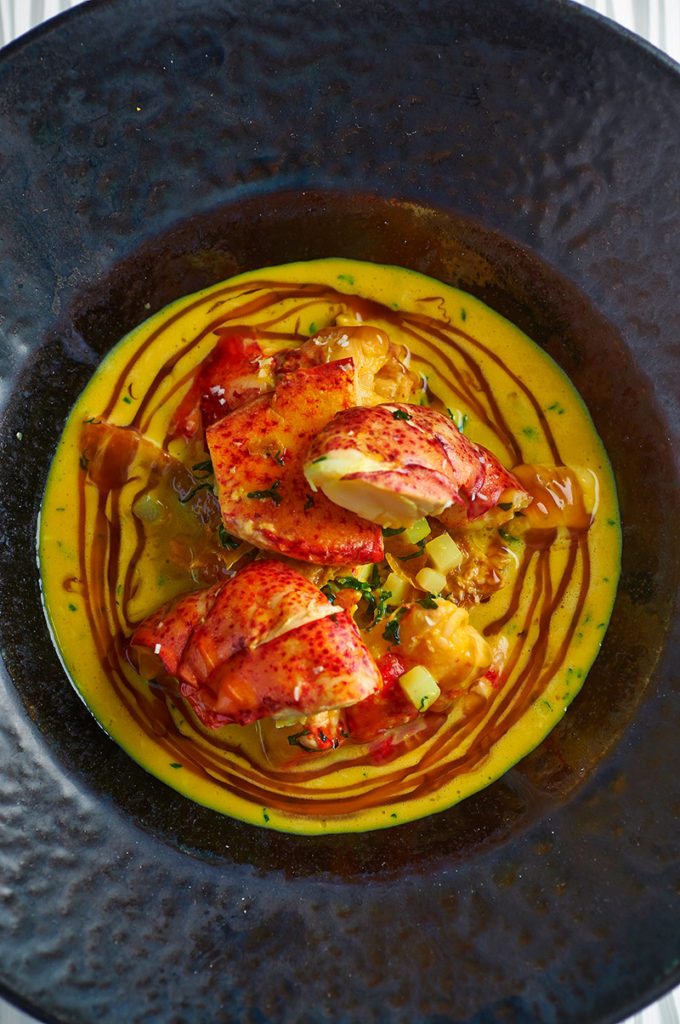 For The Chicken:
3 cloves garlic, lightly crushed
7 sprigs thyme, lightly crushed
4 sprigs rosemary, lightly crushed
6 white peppercorns, lightly crushed
200kg boneless 'oyster cut' chicken thighs
Olive oil
Crush the garlic, thyme, rosemary and peppercorns
Mix with the thighs and add the olive oil to coat
Line a metal container and cook in the oven for 20 minutes at 180°C
For The Chicken Skins:
Scrape off the excess fat from the chicken skins
Place in an oven in between 2 trays and cook at 170°C for 8 minutes or until crispy
For The Curry Paste:
4 red dried big chillies
120g chopped shallots
100g minced garlic
100g chopped Thai ginger
80g chopped lemongrass
80g Thai ginseng
50g shrimp paste
10g chopped kaffir lime peel
10g fresh or dried coriander root
10g turmeric
5g coriander seeds
5g cumin seeds
5g dry peppercorns
Add all ingredients to a blender and combine
For The Yellow Curry:
30ml oil
100g palm sugar
6 tins coconut cream
40ml fish sauce
Salt and pepper to season
Add oil, palm sugar and coconut cream to a wok on a low heat
Add yellow curry paste and bring to simmer – stir continuously for 1-2 minutes
Add coconut milk to stop burning
Add the fish sauce and season to taste and then pass through a fine sieve
For The Claws:
3 lobster claws, cooked
Dice the claw meat and place in the warm sauce
Recipe taken from Smile or Get Out of The Kitchen by Adam Handling – Meze Publishing
Photography: Tim Green