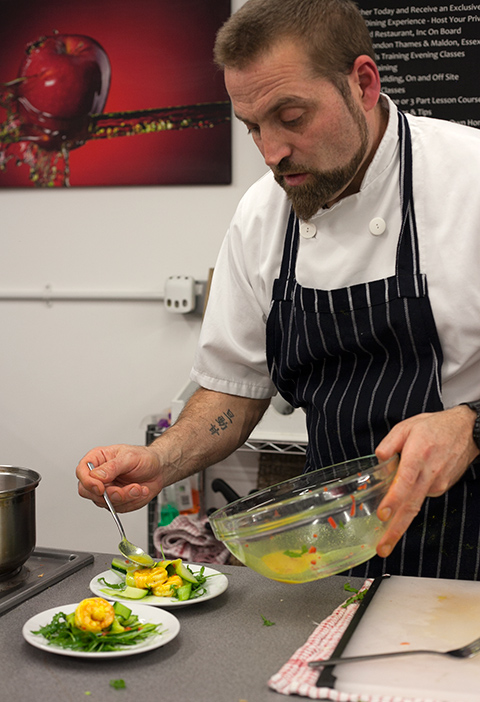 A few weeks ago I have been invited to try a healthy cooking workshop at the Smart School of Cookery located in the stunning St Katharine Docks.
Day after day I am more into an active lifestyle and healthy cuisine and I couldn't wait to learn more about some Thai dishes, including Asian vegetable broth, seared prawn skewers and chicken curry with sticky rice. The class was hosted by LV= who believes in doing everything we can to get on board with healthy living.
Here are the recipes I loved the most. There are a lot of ingredients that we should include in our daily diet: ginger, garlic, veggies and fish help burning fat and improving our overall health.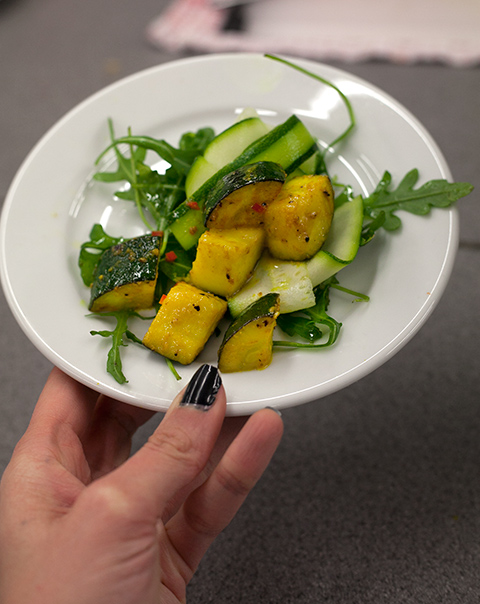 Lime and chilli cured courgettes
Ribbon courgette with a veg peeler and marinade them for 3 mins in:
Juice of 3 limes
1 tablespoon of chopped chilli
Seasoning
1  tablespoon of grated ginger
1  tablespoon of garlic paste
Stir-fry in a pan with the rocket and serve.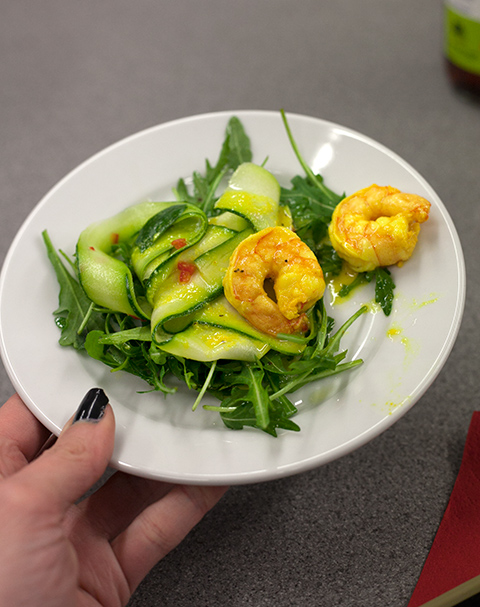 Asian prawns
3 medium raw tiger prawns per person marinated for 3 minutes in:
2 tsp of finely chopped chilli, garlic and grated ginger
Juice and zest of 2 limes
1  tablespoon of turmeric
1  tablespoon of rapeseed oil
Stir-fry the prawns in a pan with rocket and courgettes and serve.