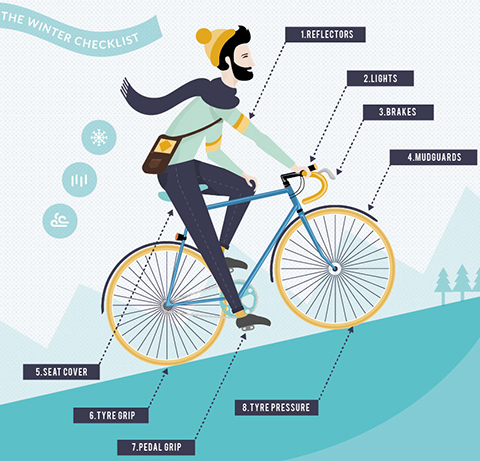 A few weeks ago I had a discussion with my boyfriend about how many lights you should have on the bike during Winter commutes to work.
Winter is a testing time not only for your motivation but for your bike and equipment too.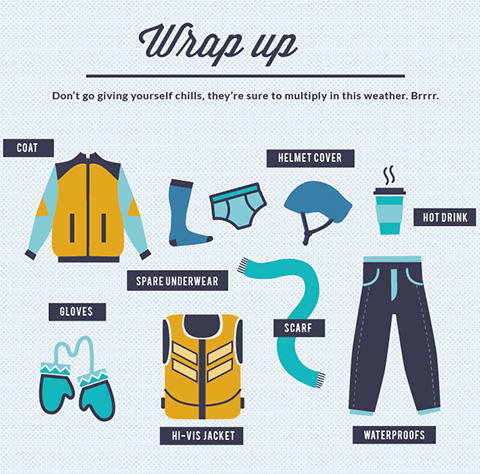 Being seen is the most crucial thing. Wear a brightly coloured jacket. It doesn't have to be fluorescent, but you're making it very hard for other road users to see you if you're in black or grey (and I always wear dark jackets in Winter). Being seen also means lights. Even if you're not planning to ride in the dark, it can be very gloomy on some grey, overcast days. It's best to play safe and get some lights on your bike throughout the winter.
I have found these nice infographics from the LV website that I'd like to share with you.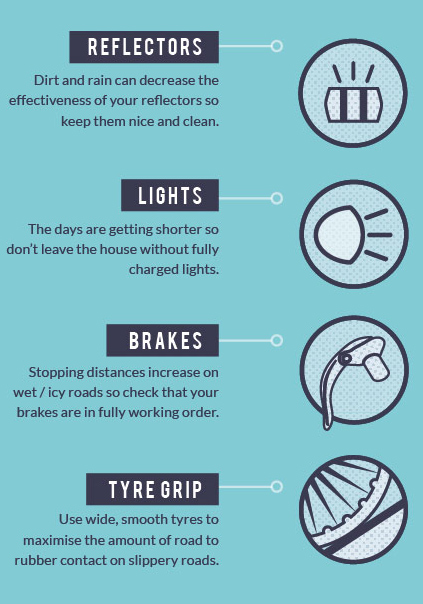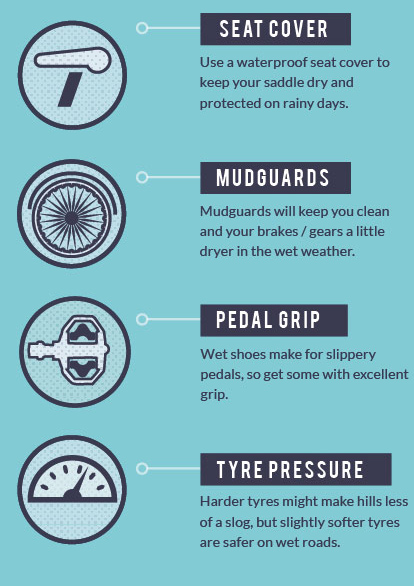 This is NOT a sponsored post, LV shared these information with me and I thought they could be useful.