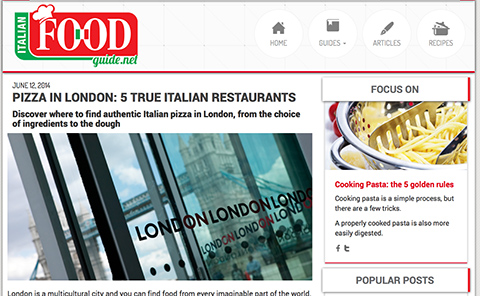 I am super excited to share with you the last collaboration I have started: I have became an editor for the online magazine Italian Food Guide http://www.italianfoodguide.net!
Every week I will write about the Italian world in London starting with one of the most popular and loved dishes in the world​: ladies and gentleme​n here comes​ the queen Pizza!
Here you can find my list of the 5 ​best true Italian pizzerie. I could ​include only 5 this time and had to leave out a few other ​good spots. I'll tell you which they are later on in an updated article.
I hope you like it and if you have any other recommendations, let me know!