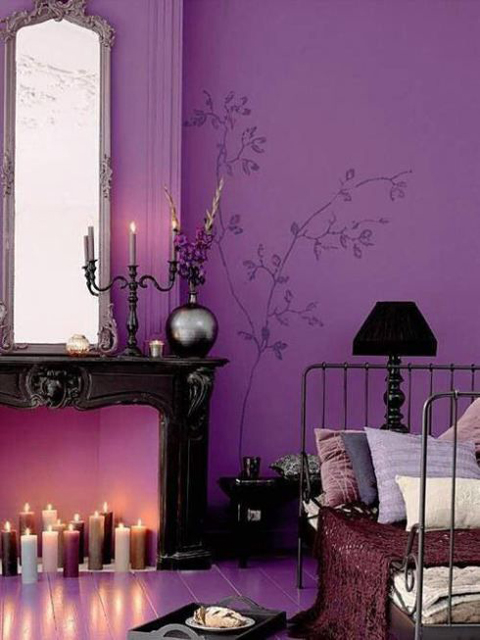 English Version below
Arrivo in ritardo lo so, ma il colore dell'anno 2014 Pantone è uno dei miei colori preferiti e non riesco ad esimermi dal condividerlo. 🙂
Radiant Orchid reaches across the color wheel to intrigue the eye and spark the imagination," said Leatrice Eiseman, executive director of the Pantone Color Institute®. "An invitation to innovation, Radiant Orchid encourages expanded creativity and originality, which is increasingly valued in today's society."
"An enchanting harmony of fuchsia, purple and pink undertones, Radiant Orchid inspires confidence and emanates great joy, love and health. It is a captivating purple, one that draws you in with its beguiling charm."
Decisamente più di un semplice lilla, eh?!
Cosa ne dite del Radian Orchid nel vostro armadio, appartamento o in cucina? Di seguito alcune "ispirazioni".
English Version
I know I'm late, but Radiant Orchid, Pantone Colour of the Year 2014 is one of my favourite colours, so I've decided to share it here anyway. 🙂
Radiant Orchid reaches across the color wheel to intrigue the eye and spark the imagination," said Leatrice Eiseman, executive director of the Pantone Color Institute®. "An invitation to innovation, Radiant Orchid encourages expanded creativity and originality, which is increasingly valued in today's society."
"An enchanting harmony of fuchsia, purple and pink undertones, Radiant Orchid inspires confidence and emanates great joy, love and health. It is a captivating purple, one that draws you in with its beguiling charm."
Definitely more than just liliac, eh?!
Do you want some Radian Orchid in your wardrobe, flat or kitchen? Do you like this colour? Here is my little selection.