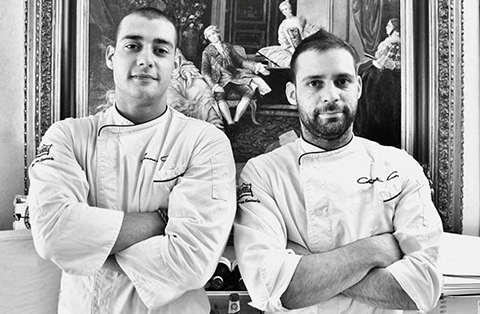 English Version together.
Ultima settimana per partecipare ad House of Peroni, sempre al 41 di Portland Place, evento Peroni focalizzato questa volta su cinema e moda. La casa ha accolto una serie di creativi italiani con le loro opere, I fratelli Costardi  – stelle Michelin qui sopra – ed il famoso mixologist Gerry Calabrese -The Hoxton Pony, nella foto qui sotto-, che ha ideato i cocktails con  birra Peroni.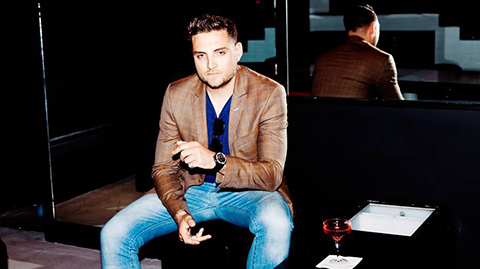 House of Peroni ospita una serie unica di eventi attraverso le quattro sale, 'The House', 'The Bar', 'The Kitchen' and 'The Cinema'. L'entrata e' gratuita ma alcuni degli eventi sono a pagamento, trovate tutte le info sul loro sito web.
The House of Peroni re-launches at 41 Portland Place this November with a new focus on film and fashion. It welcomed a raft of Italian creatives, the Michelin-starred Costardi Brothers and the mixologist Gerry Calabrese, who concocted drinks distilled from Peroni Nastro Azzurro beer.
Featuring a host of contemporary artists across the fields of art, design, photography, film, fashion and music, this creative space will showcase the freshest and most dynamic italian creatives to the public.
The House of Peroni hosts a unique series of paid for and no admission fee events across the four rooms, 'The House', 'The Bar', 'The Kitchen' and 'The Cinema'. Click on their website to check out the various events!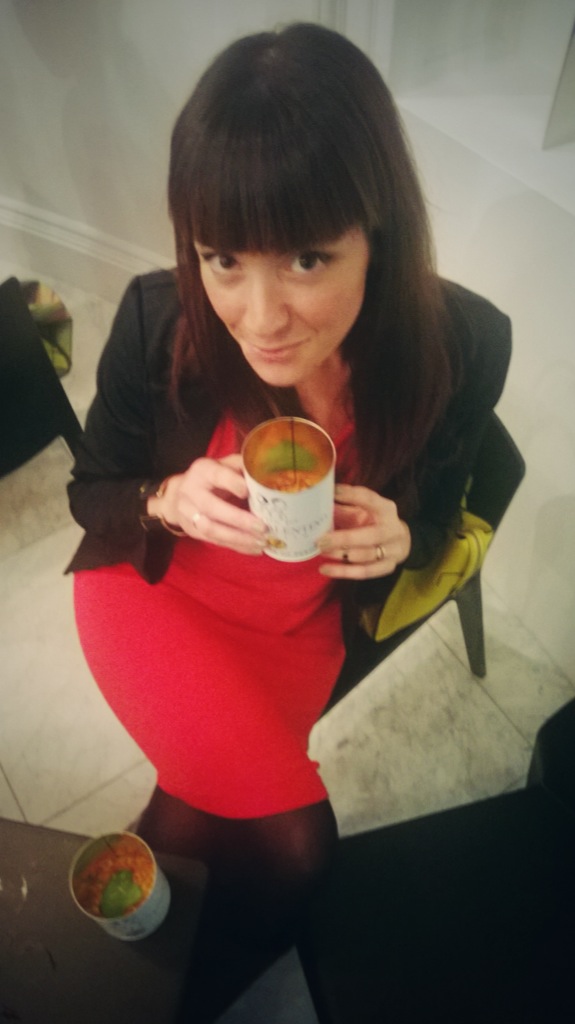 Qui sotto I piatti che I Fratelli Costardi hanno creato per la casa, i miei highlights sono il risotto Rosso Valentino e la Dolce Vita!
Below the menu that Costardi Brothers created with a focus on Film and Fashion.
SPAGHETTI WESTERN 
Created as the perfect snack to nibble while watching a film, the Spaghetti Western has the crunch of a crisp but is made from deep fried spaghetti. It is served with a pot of the Costardi's own tomato purée.
THE DUCK HUNTER 
Inspired by the movie Il Cacciatore di Anatre (The Duck Hunter), this simple finger-food-style dish is created with vacuum-cooked duck breast, flavoured with honey and Peroni Nastro Azzurro reduction and served with a barbecue sauce.
POTATO AND COD FISH MANTECATO 
This creamy, contemporary spin on a traditional fish pie is an ode to Venice, famous for its canals and fish dishes, and, of course, the annual film festival. Christian Costardi also lived there for three beautiful and inspiring years.
ROSSO VALENTINO 
Served in the Costardi Brothers' personalised can, the Rosso Valentino is a rich tomato risotto with a zesty lemon and basil pesto topping. The vibrant red colour of the dish is a tribute to fashion designer Valentino's signature shade.
PANE E TULIPANI 
A tribute to the Italian director Silvio Soldini, this dish is inspired by his seminal film Pane E Tulipani (Bread and Tulips). A thick crust of homemade bread is layered with fresh liver pâté cooked in the Venetian style and topped with an edible flower.
BIANCO ROSSO E VERDONE
Incorporating the colours of the Italian national flag, this eye-pleasing dessert has a title that plays on the name of famous Italian director Carlo Verdone, who directed the film Bianco, Rosso e Verdone. The smooth white chocolate is offset by a tangy raspberry and strawberry sauce and an unexpected basil top.
LA DOLCE VITA
Named after an Italian classic, La Dolce Vita is a twist on another classic – the cupcake. This decadent desert is a soft sponge cake with a cream of chestnut filling and a salty caramel glacé topping for an exciting clash of flavours.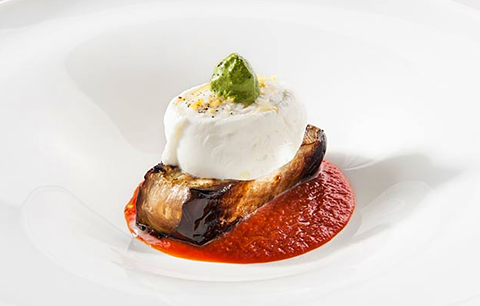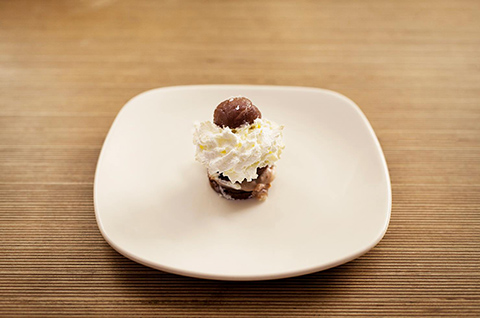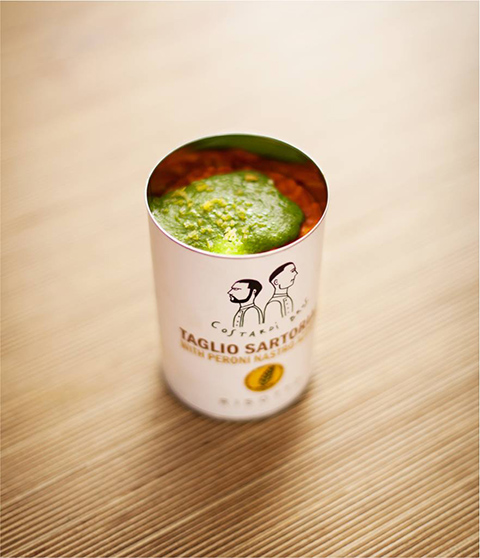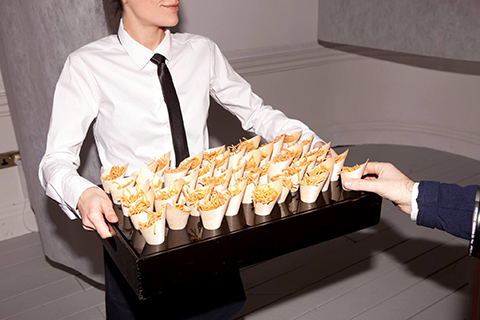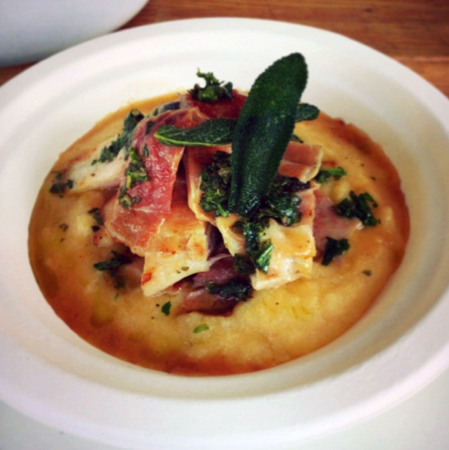 The House of Peroni, 41 Portland Place, London, W1B 1QH // 6th – 30th November 2013 // 12pm – 12am // Free admission to the venue, events vary in price.