English Version below.
Sabato 22 giugno ho puntato la sveglia all'alba e dopo la mia "cuppa di black tea", ho preso il bus n°13 e mi sono trovata al The Living Room, un grazioso ristorante/cafè, in compagnia di altre bloggers.
Eravamo lì per condividere una nuova giornata di Regent Tweet, l'evento creato da Regent Street per dare la possibilità ad alcuni bloggers internazionali – tra le città coinvolte New York, Parigi, Bruxelles, Milano e Glasgow – di scoprire gli indirizzi migliori della famosa via londinese, tra shopping, drinks, workshops e presentazioni – tra cui Susie from Style Bubble e Damien Whitmore, V&A's Director of Programming che ci ha raccontato il dietro le quinte delle mostre del Victoria and Albert Museum (avete visto quella di David Bowie? Bene, ha richiesto 5 anni di lavoro). Tutto questo con smartphone alla mano!
Con me una fashion blogger Chris con cui ho condiviso photo booth con pesci gonfiabili ed espressioni alquanto idiote, il pranzo da Mash (brasserie recentamente aperta nel cuore di Soho) ed un sacco di shopping, ma ho avuto il piacere di conoscere anche altre blogger inglesi e di ritrovare alcune amiche conosciute precedentemente.
Ho chiuso la mia giornata in uno dei miei locali preferiti, Aqua dove ho provato creazioni pazzesche tra cui un drink con alcune gocce di tintura di ciliegia e tabacco… ma di questo vi parlerò presto in un post dedicato.
Qui sotto alcune foto della giornata, spero rendano l'idea.
English Version

Saturday 22nd started earlier than usual; quick cup of black tea, rush to catch my bus, heading towards the "The Living Room" for the best bloggers event in London: Regent Tweet!
Like every year, people from all over Europe attended: Paris, Brussels, Milan, Glasgow… Everybody ready for a day of shopping and tweeting in amazing Regent Street: can't really get better than that. 🙂 There were literally tons of things to do and see! I spent most my day with Chris, an Italian fashion blogger, attending cupcakes masterclasses, enjoying food and drinks and, obviously, doing lots of shopping.
The day ended perfectly with a real cocktail experience at Aqua. Some of their recipes – I'd rather call them "creations" – are unusual and amazing. Let's just say that even a couple droplets of cherry and tobacco tincture, like I had in my last drink, will be hard to forget… But I'll write about this in another post…
Below some pics of the day, hope you'll like them.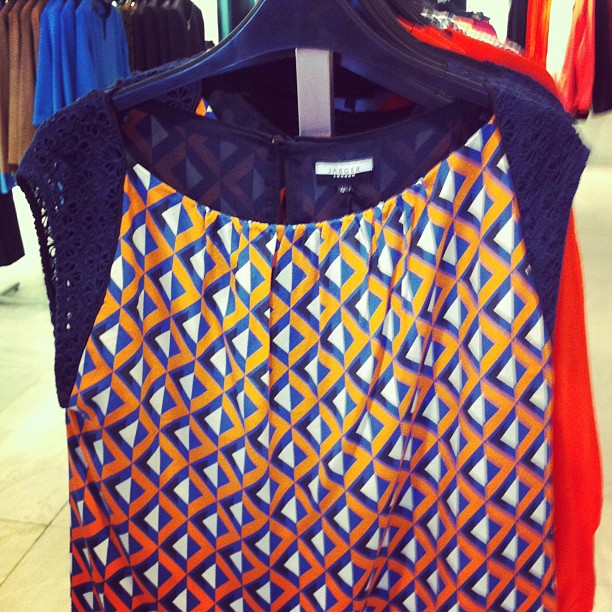 One of the dresses I bought at Jaeger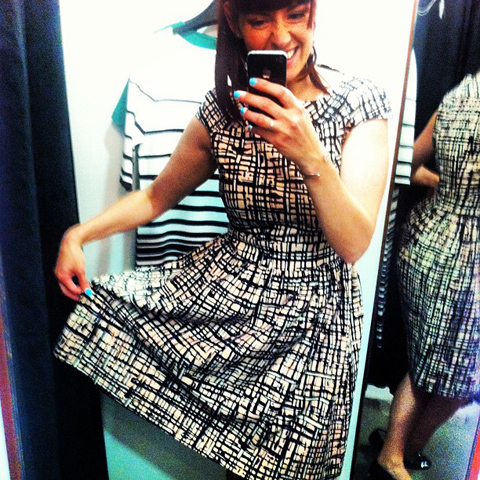 Jaeger dress again, I love the bon ton mood.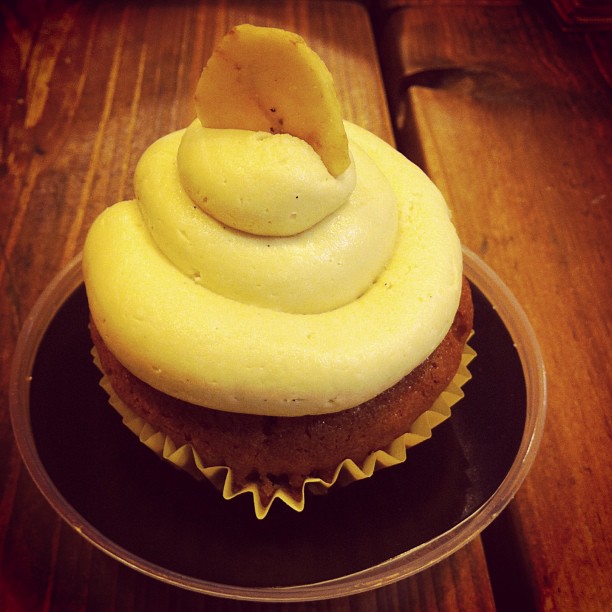 The banana cupcake I made at Whole Foods in Piccadilly

One of the best raspberry tarts I've ever had. Aubaine in Heddon Street. I'll surely be back soon.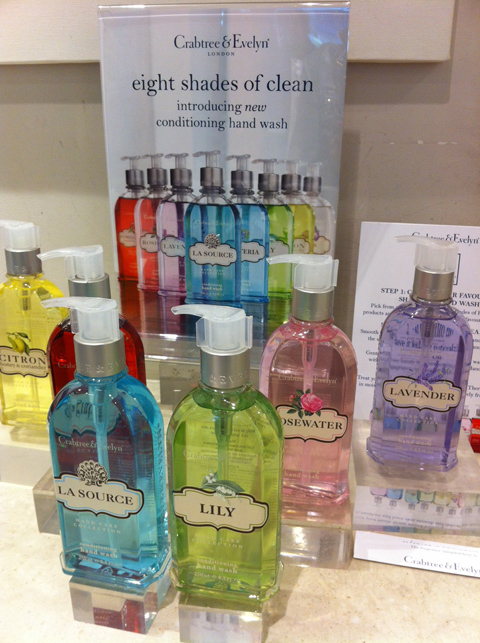 Crabtree & Evelyn, where we had a 60 seconds fix kit routine with their products, for me Citron flavour.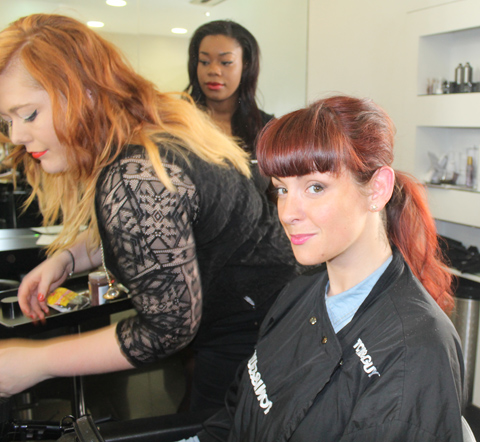 At Toni & Guy where I've been lucky selected for a Quick Fashion Fix. In less than 30 minutes I had a 1960s inspired hairstyle called Bardot Beehive seen at Giles fashion show. And I've also received a Label.m Resurrection Style Dust, to give my hair a bit of structure and shine. Here the VIne video of the fashion fix.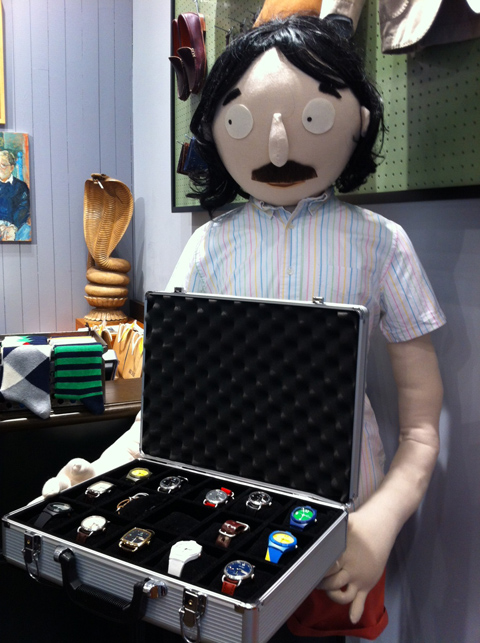 Jack Spade products.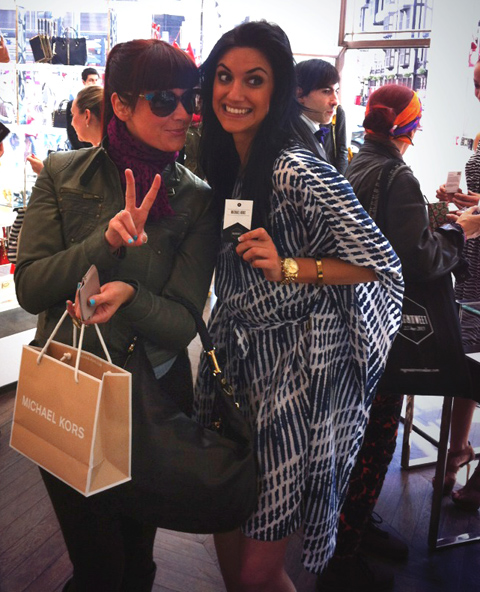 Me at Michael Kors boutique with MK sunglasses and bag… nice aren't they?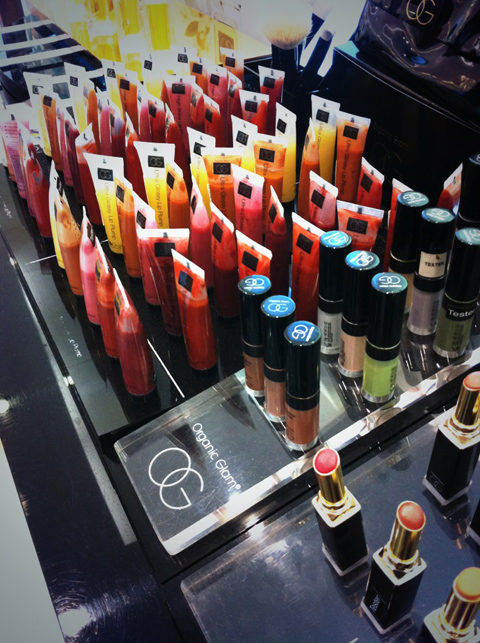 The Organic Pharmacy make up products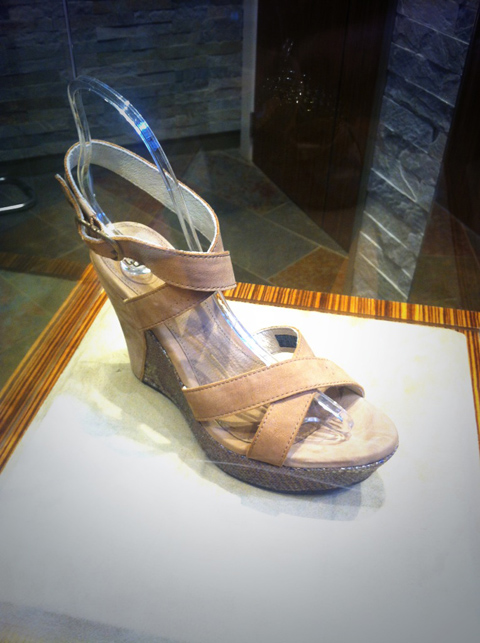 UGG® wedge in their beautiful location close to Piccadilly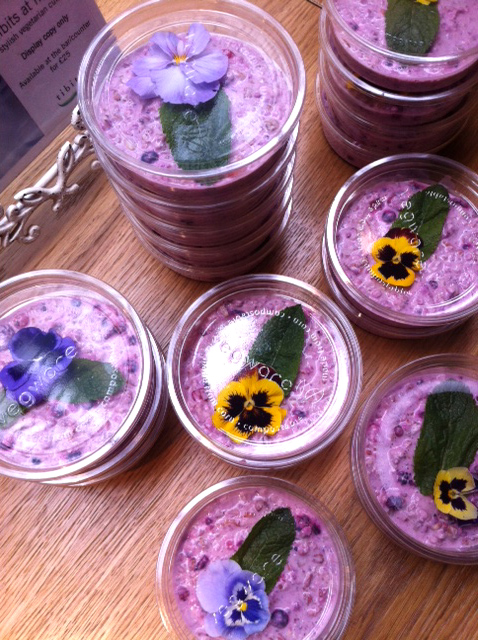 For a late breakfast we had this delicious muesli with edible flowers and a fresh juice with apple and fennel, strange combination but absolutely fresh and tasty. Tibits in Heddon Street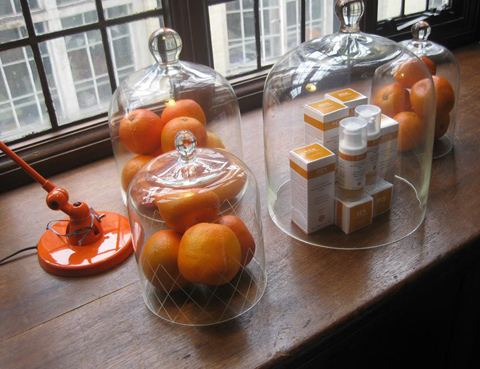 REN Skincare products are like old friends for me, I always use the moroccan rose products since I arrived in London.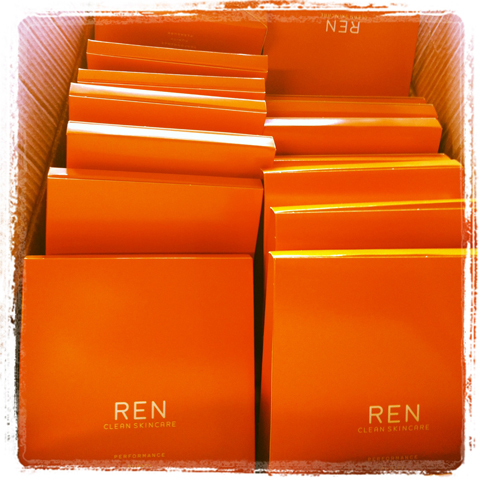 The contents of the REN gift was the new Satin Perfection BB Cream (15ml), their hero mask – Glycolactic Radiance Renewal Mask (15ml) and the brilliant exfoliator from the Radiance Range – Micro Polish Cleanser (25ml).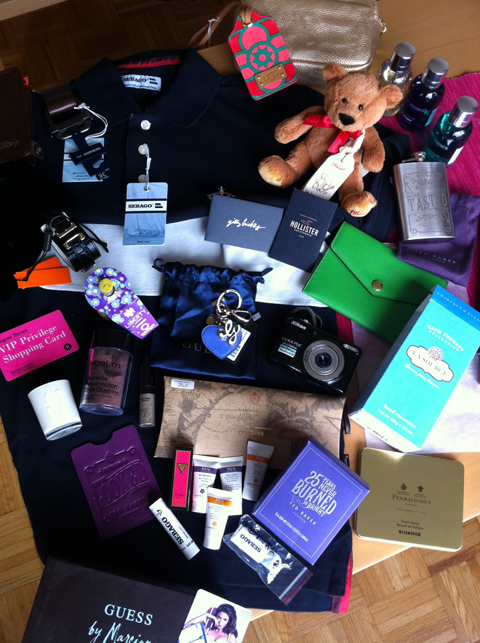 My treausure 🙂 I love the teddy bear from Hamley's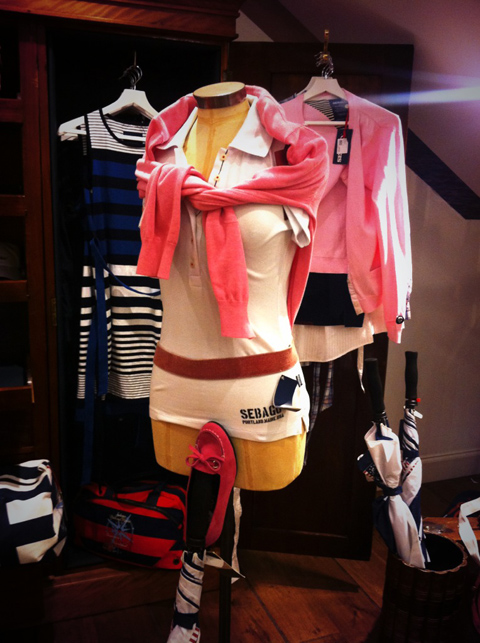 The sporty outfit I've created with Sebago clohes.