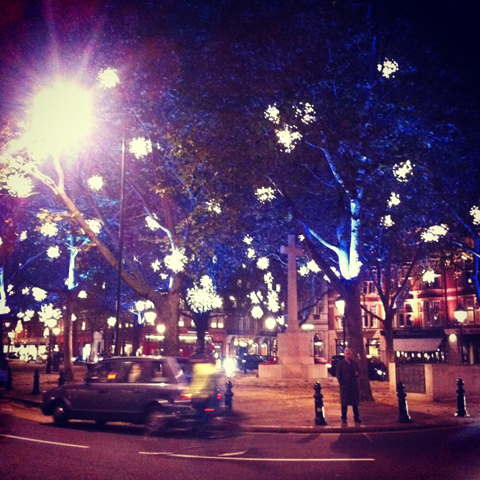 Out of the Tube, it's Christmas. 🙂
English Version only for this post, sorry guys.
Last Tuesday I was invited to a very nice event for bloggers organized by Asda. It was hosted by Philippa Carr, Asda's Master of Wine. Philippa became a Master on Wine – one of only 300 in the world – in 1991. She told us many of stories about her daily job (stories that made me jealous 🙂 ) and we had the chance to try different wines that Philippa selected based on our preferences.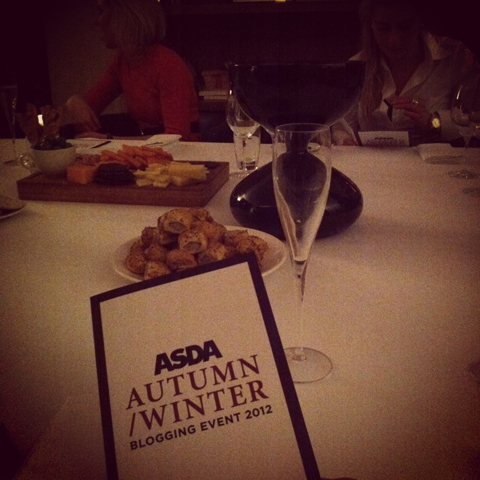 The event took place at the amazing Bluebird in Chelsea. For those who watch Made In Chelsea, it's where the stars eat and drink. 🙂
Built on the site of the old Bluebird garage, the hotspot has a brasserie, bar, café, courtyard, and food store to explore. A visit is highly recommended. 🙂
350 King's Road, London SW3 5UU
www.bluebird-restaurant.co.uk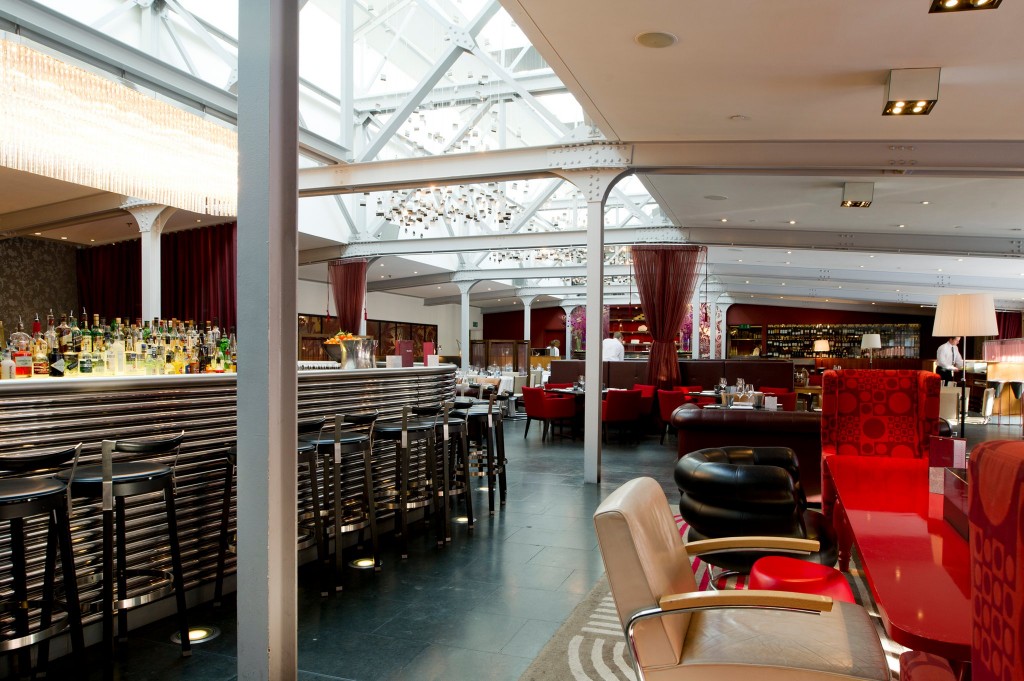 Back to the wine tasting. Together with delicious platters of ham and salami, French cheese and chocolate truffle, we tasted the following wines:

Etoile de Nuit Sauvignon Blanc £5.00 – A French Sauvignon filled with crisp and crunchy gooseberry-style flavours. Perfect with salads, fish or Oriental dishes
Marlborough Sun Sauvignon Blanc £7.98 – Harvested at optimum ripeness from selected Marlborough vineyards. A fresh crisp wine with flavours of gooseberry, passionfruit and honey suckle that is distinctively Marlborough. An ideal match with fresh seafood, pasta or white meats
Extra Special Chardonnay £5.00 – A deliciously smooth, creamy, nutty Chardonnay. Time in oak barrels gives the wine an elegant, silky feel. Great partnered with seafood, fish and chicken
Lugana white wine £7.98 –  This crisp yet elegant white wine from the Lake Garda region in Italy, with lemon and mineral notes, would be a delicious match with the traditional dishes of the region such as seafood risotto and fish dishes
Alba Signature Albarino £5.50 – Albariño is a variety which is indigenous to Galicia – this dry and fruity wine with flavours of ripe pear and white peach is the perfect match to fish and seafood
 Dr L Riesling £7.16 – Fruity and low in alcohol, with a refreshingly crisp taste that cools the palate. Excellent with spicy foods
Extra Special Moscatel de Valencia £4.98 – Deliciously sweet and luscious dessert wine from Spain with a luscious flavour of ripe peaches. Made 100% from the fragrant and fruity Moscatel grape from a leading producer in Valencia. Divine served well chilled with chocolate or fruit puddings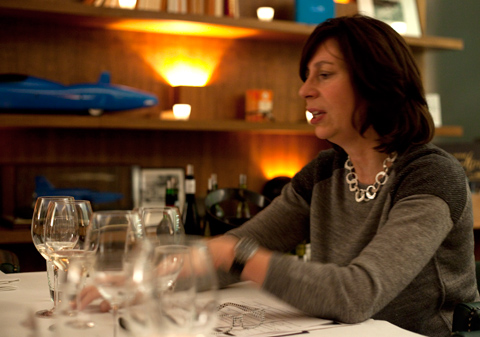 Extra Special Pinot Noir £8.98 – Elegantly fragrant raspberry flavours, beautifully structured. This Wither Hills produced red is a typically silky smooth star, full of raspberry fruit flavours. Superb with duck
Extra Special Beaujolais £5.00 – Deliciously fragrant and full of raspberry fruit flavours. Smooth & fruity. Try lightly chilled with strawberries for a taste sensation in summer
Vinalba Reserva Malbec £7.48 – This Patagonian Malbec-Syrah has just won the International Wine Challenge Trophy for best Argentinean Red Wine. It is a wonderfully rich and fruity wine, with a complex nose of blackberries and chocolate and a sensuous ripe palate with bags of fruit – blackcurrants, plums and cherries – rounded off with hints of chocolate and vanilla.
Mayu Syrah Reserva 2007 £8.48 – A juicy, rich and full-bodied palate with notes of cassis, spice and well-integrated oak are married with soft, ripe tannins and superb acidity which create an elegant and rounded wine in the mouth
Of course, you can find all these wines at Asda. Please note the prices above are those that are currently valid in store and online and thus can be subject to change. For more info click here.