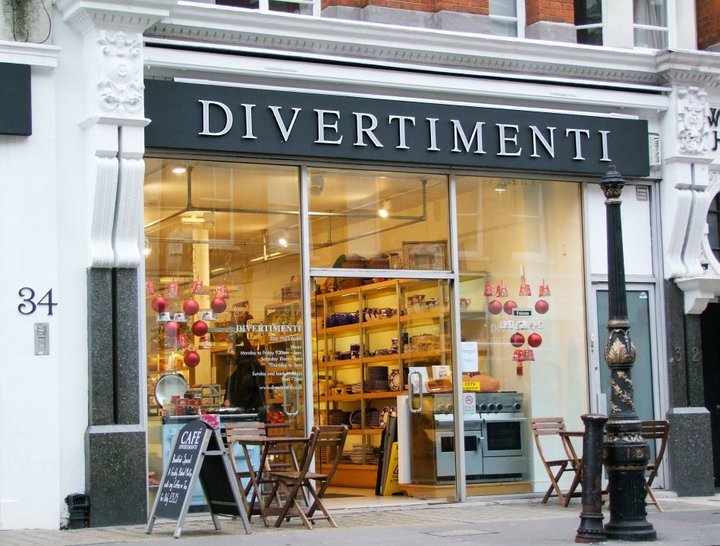 FernandoWine and Winexplorer presents Taste&Match, the new food&wine experience! After becoming famous in Italy in cities like Rome, Milan, Venice and Turin, Fernando choose London as the first city to start the european tour!
The 20th of July, at Divertimenti's cookery school, the appointment involves 7 chef (between supper clubs and food bloggers). They will cook 7 receipes for 7 Italian wines. Each visitor will taste 7 dishes with 7 glasses of wine.
The purpose of the evening is to make you understand how the right combinations of food and wine can bring out the full potential of both;
OFFICIAL HASHTAG: # tasteandmatch
LOCATION: The event will be held in the beautiful space of Divertimenti's cookery school, 227-229 Brompton Road  London, Greater London SW3 2EP

7 wines + 7 dishes, arranged in 4 islands of taste (2 appetizers, 2 home-made and artisanal pastas, 1 main course, 1 desserts)
It'll be a standing dinner in order to enable participants to know each other more easily.

TICKET at desk: 60 GBP > SAVE 20% > buy on-line your ticket at 48 GBP
We accept credit card, pay pal, bank transfer
RESERVATION: It's possible to buy directly from this site in the promotions section, you can also book at our e-mail addresses leaving your data:
Phone: +44 (0)20 8123 2307
E-mail: fernando@winexplorer.it
To ensure the success of the event, you can start your experience in 3 different time-slot: 7pm – 7.30pm – 8pm. The event will end at 10.30 pm for all. Please indicate your preference on booking
FOOD STARS (the complete menu)
Sally-Ginger – S G Brockbank > Hors d'oeuvre > Homemade goat's curd with beetroot, broad beans & peas
May – Soul Food Kitchen > Hors d'oeuvre > A tea smoked trout on blinis with dill and horseradish cream
Giorgia – Linguina > pasta with pesto by Rossi (Roberto Panizza)
Francesca – Francesca's Secret Kitchen > pasta > Polka dot, beef stracotto Raviolo with marsala pinenuts and raisin sauce and fried sage
Jean – Tigani & Al > main course > Paella Valenciana
Paul – Paul's cooking > main course > Ox-tail "alla vaccinara"
Roberto – Dicotteedicrude > Dessert > Cantucci biscuits
Keep in touch!
Twitter: @FernandoWine #tasteandmatch
Wineshop: www.winexplorer.co.uk