English version below.
Mercoledì scorso ho avuto l'enorme piacere di essere invitata da Martini all'evento di lancio internazionale del "MARTINI ROYALE CASTING" tenutosi a Londra presso il Design Museum.
Ho avuto il piacere di dividere questa bellissima esperienza con la mitica Caterina di Blogosfere, Simona di The Wardrobe, Olga di GQ, Sara di Grazia e Giuliana di Glamour.
Insieme a noi Barbara di Martini, che ci ha accompagnato al Design Museum per avere una visione privata della splendida mostra dedicata alla carriera ventennale di Christian Louboutin e scoprire da dove trae le sue ispirazioni quotidiane.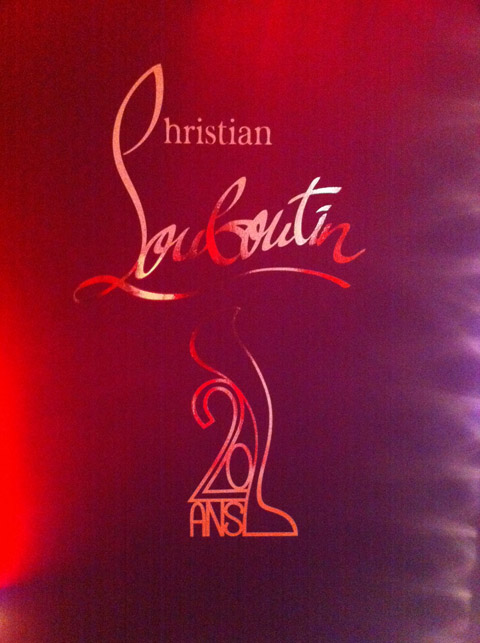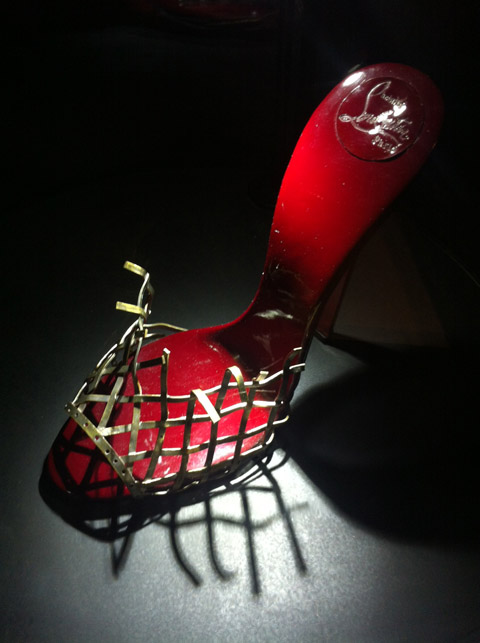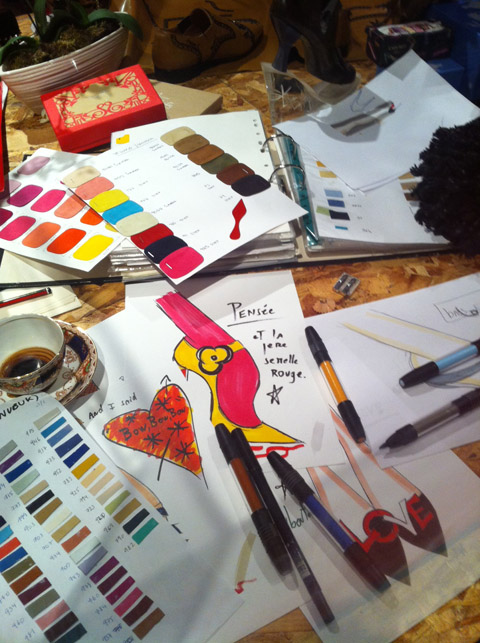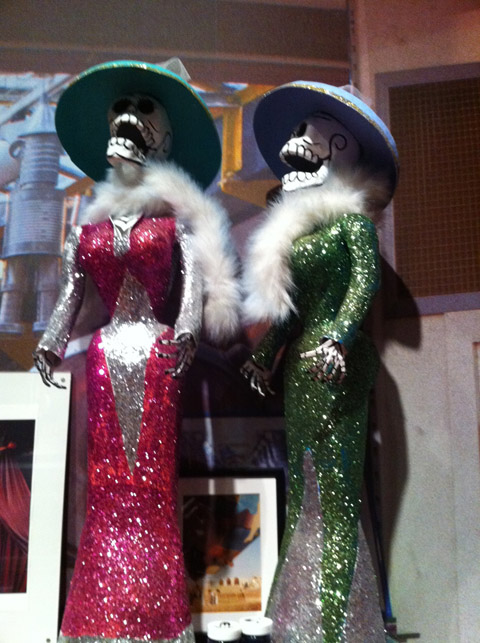 Subito dopo Martini ha annunciato che il casting Martini Royale per la ricerca della nuova Charlize Theron è aperto. Chi interpreterà al meglio la filosofia Martini "Luck is an attitude" diventerà la nuova testimonial Martini insieme a Jury Buzzi e vincerà 150.000 euro, 12 outfit firmati e 12 paia di scarpe Louboutin. Sì perchè il giudice internazionale è proprio lui, il designer delle scarpe dalle suole rosse: Christian Louboutin. Se volete candidarvi andate qui.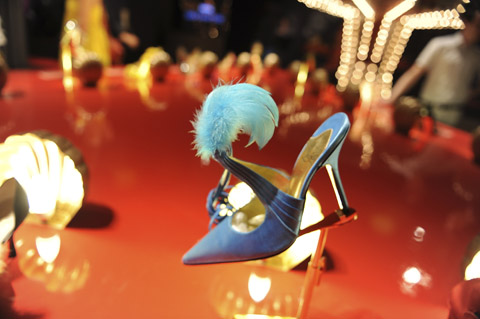 Molti gli invitati VIP alla festa al Blueprint Café (comprese noi ragazze certo ;-)) da  Matthew Williamson a Jameela Jamil, da David Gandy fino a lui Mr. Christian Louboutin in persona che abbiamo avuto il piacere di intervistare da sole di fronte alla sue creazioni, non vi dico l'emozione. L'impressione è stata decisamente positiva, un uomo assolutamente creativo ma molto più pacato ed educato nell'esporre i suoi pensieri, di come io me lo sarei aspettato (sì decisamente pensavo di trovarmi davanti una persona completamente folle :-)).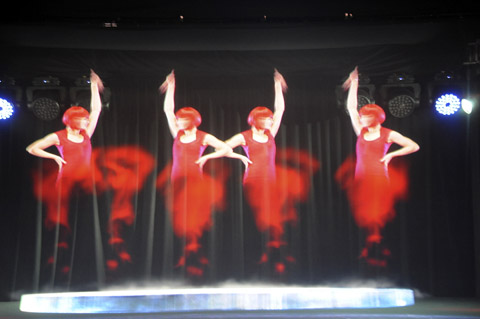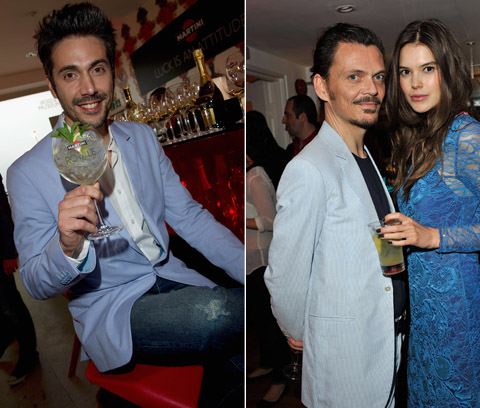 Jury Buzzi – Matthew Williamson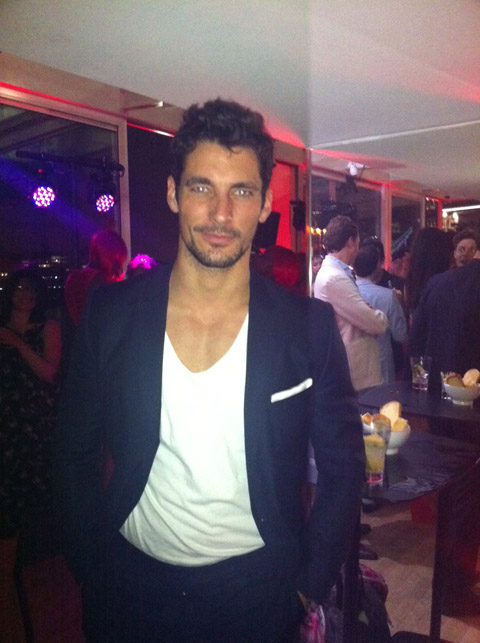 David Gandy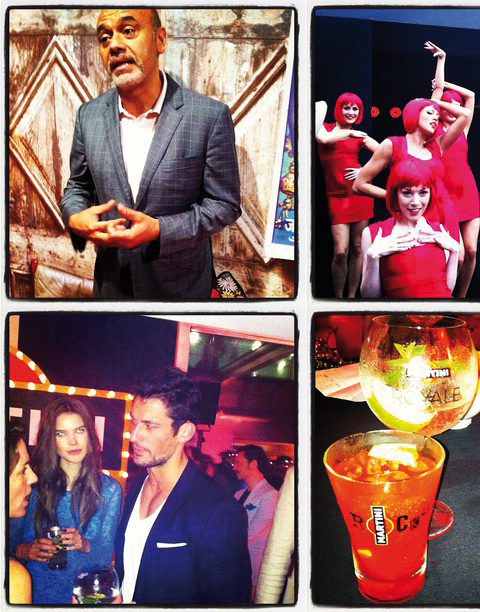 Vi lascio con la ricetta del cocktail più desiderato della festa, il Martini Royale
½ Martini Bianco
½ Martini Prosecco sul ghiaccio, in un bicchiere da vino corposo

spremere ¼ di lime nel bicchiere
guarnire con una fettina di lime e menta fresca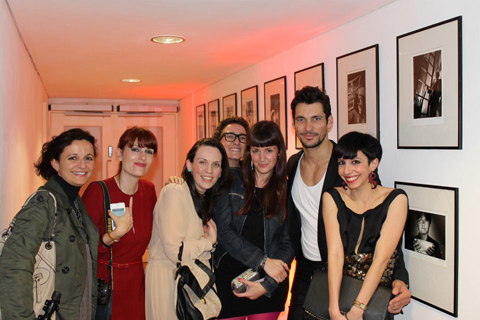 Le girls 🙂
MARTINI® LAUNCHES THE "MARTINI ROYALE CASTING" WITH DESIGNER CHRISTIAN LOUBOUTIN TO FIND THE NEXT MARTINI STAR
LONDON, May 23rd, 2012 – MARTINI, one of the most iconic brands in the world, launches an exciting new campaign to find the next female MARTINI advertising star with Christian Louboutin as the international judge.
Named after the MARTINI Royale drink, The MARTINI Royale Casting is a global search to find a woman who demonstrates the philosophy of MARTINI 'LUCK IS AN ATTITUDE.' 'LUCK IS AN ATTITUDE' runs deep in the MARTINI brand history which promotes playfulness and encourages all to live life to the fullest.
In addition to following in the footsteps of previous MARTINI stars such as Charlize Theron, Nicollette Sheridan and Monica Bellucci, the casting winner will also receive €150,000, 12 pairs of Christian Louboutin shoes and 12 designer outfits.
The MARTINI Royale Casting launches with the first live casting open to all women, 25 years of age or above, at the London Design Museum at 6pm on May 23rd.
Women will be able to enter at WWW.FACEBOOK.COM/MARTINI where they will be required to upload a short video showing why they should be the next MARTINI star.
The MARTINI Royale Casting will then go live across 25 countries on May 28th from Brazil to Spain, South Africa to Italy. The successful candidate will be chosen in October by Christian Louboutin and a high profile judging panel.
Recipe for Martini Royale
½ Martini Bianco
½ Martini Prosecco over ice, in a tall wine glass,
Squeeze ¼ lime into the glass
garnish with a slice of lime and fresh mint