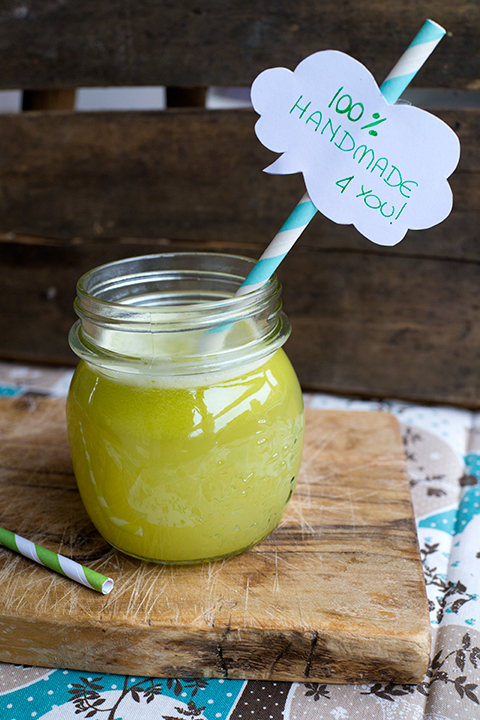 A non-recipe of one of the first experiments with my Philips Juicer. It is so satisfying to make my own juice after buying so many from Whole Foods.

Ingredients – Serves 4 glasses
3 celery stalks
4 Granny Smith apples, cored
4 kiwis, peeled and halved
1 cm fresh ginger
Place celery, apples, kiwis and ginger into juicer; process into smooth juice. Serve with ice and a nice straw.